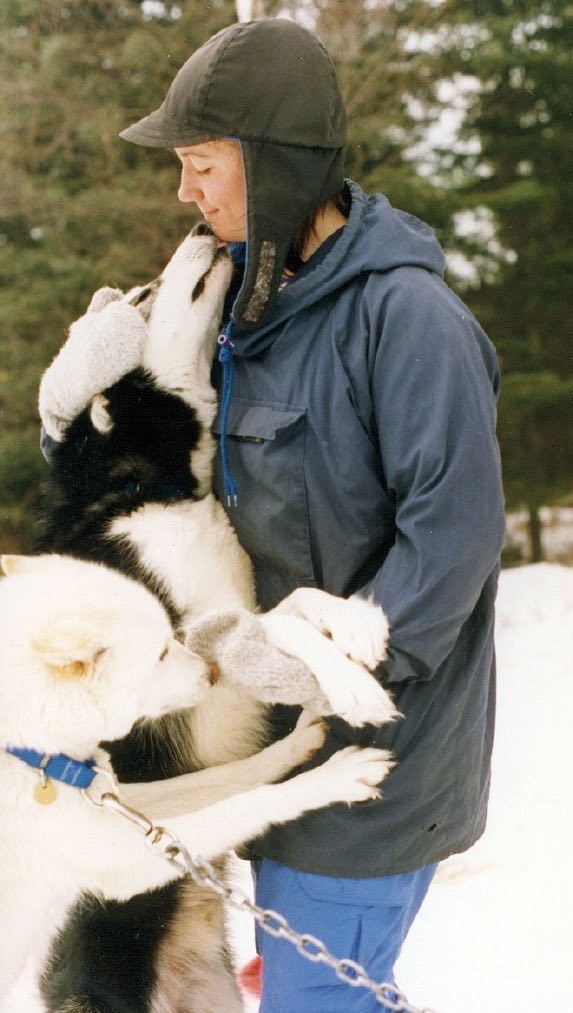 Terry Lynn Johnson is a conservation officer with the Canadian Ministry of Natural Resources and Forestry. She's worked as a backcountry canoe ranger and ran a kennel of 18 Alaskan huskies. She's also the author of a number of books for young readers, including Ice Dogs and Survivor Diaries: Overboard! (July 4), the first book in a series.
While growing up, Terry loved reading, and in fourth grade she decided she wanted to be an author. As is so often the case, wanting does not equal doing, and Terry found herself pursuing a career in her other love — the outdoors.
Terry began working as a park ranger in Quetico Provincial Park, and after 12 years of canoe trips into the wilderness, she had a stack of journals filled with experiences. She wanted to share her adventures in a memoir, and took a writing class. It was then her tutor suggested Terry should write for young readers.
"After my first two articles published — Frozen Turd Wars for Dogs in Canada magazine, and How to Pee Out of a Kayak for Adventure Kayak Magazine — I thought she might be right," Terry told Cracking the Cover.
"I guess my writing tends to naturally have the right tone for young readers, but the reason I love writing for this age group is because of my own early reading. At no other time in my life have books resonated with me as deeply as the stories I read in grades four to eight. They shaped my interests, expanded my mind, and taught me much about the world. It's a wonderful thing to be part of that time in a reader's life."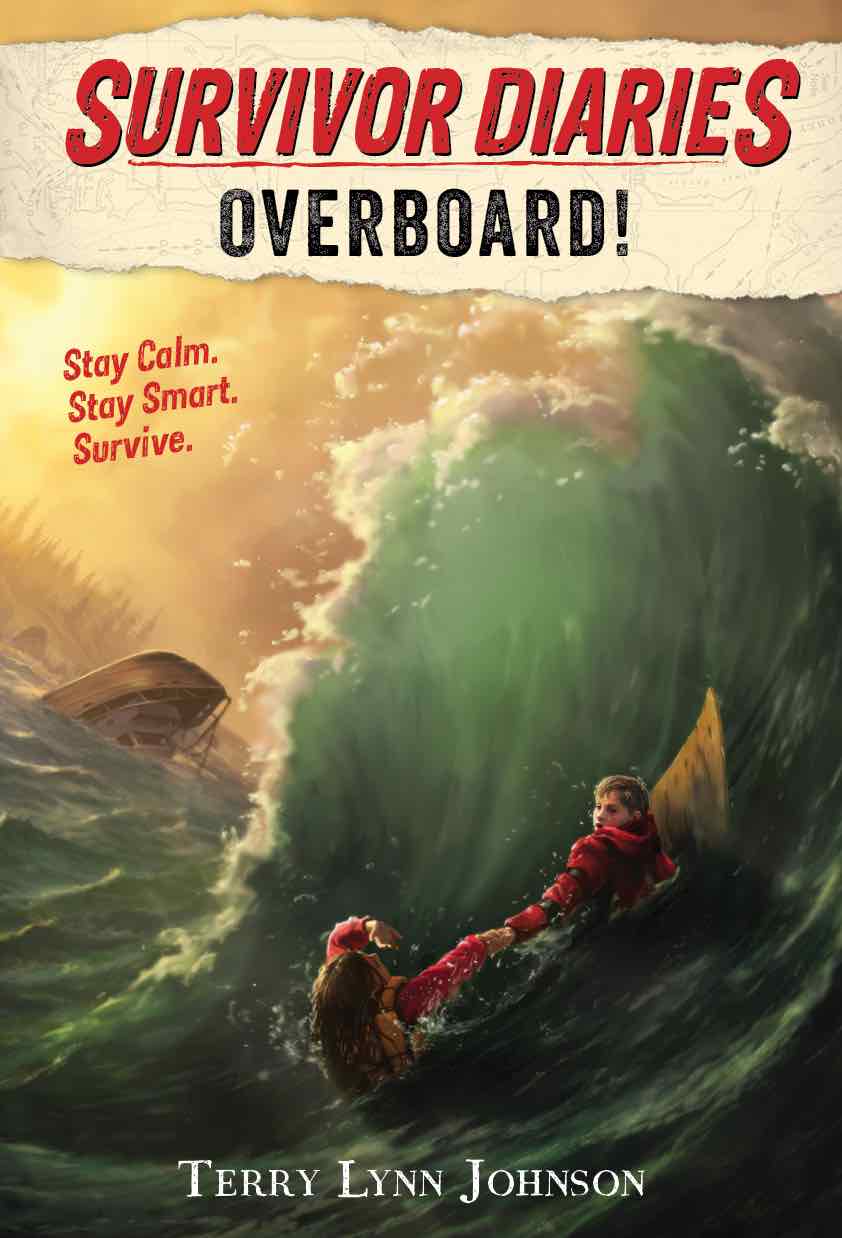 Terry pulls from her own experiences when she writes, but in the case of the Survivor Diaries series, it was Houghton Mifflin Harcourt editor Christine Krones who came up with the idea.
Each book in the series — there are four planned so far (Overboard!, Avalanche!, Lost! and Dust Storm!) features a high-stakes setting full of peril. The first, Overboard!, follows 11-year-old Travis as he's thrown overboard during a whale-watching tour. Travis and 12-year-old Marina find themselves separated from the rest of the passengers and must survive on their own.
Christine and Terry initially worked together to come up with premise for each book, "but ultimately she let me explore my own experiences and passions to write the actual stories," Terry said. "There is an animal element in each, that's just because it interests me to consider and write about how we humans interact with our natural environment. But the main focus is always about the survival tips."
Written for 7-10-year-olds, Survivor Diaries: Overboard! is short and fast-paced. Those parameters were what Terry says were the most challenging aspects of writing the series.
"The word-count limitations mostly suited me though because I do like to read fast-paced adventures," she said. "Honestly, I have a short attention span, so that helped. While researching the topic of each story, the characters came to me. I also took a lot of hikes—- that's where I do most of my thinking. Each book was slightly different to write, but for Overboard!, I kept the whole story in my head and saw how each chapter would end. I knew how many chapters I would need, how long they should be, and what happened in each, and went from there."
For Terry, who never expected the amount of success she's experienced, the fan mail is one of the best things about being an author.
"I still get an awful lot of emails from readers who loved Ice Dogs," she said "It's so awesome to read about how my humble little books resonate with readers and their lives. Two readers asked me how to get into mushing because they'd decided they want to be mushers after reading Ice Dogs. I suggested they find a musher to learn from and help out with chores. One girl sent me back a video of her running a small team in a dogsled race thanks to her local musher. That was seriously, so cool! I hope that none of my readers ever fall out of a boat, but it's great to imagine young readers enjoying Overboard! for the vicarious thrill of surviving."
---
*Learn more about Terry Lynn Johnson by reading the complete transcript of her interview with Cracking the Cover.