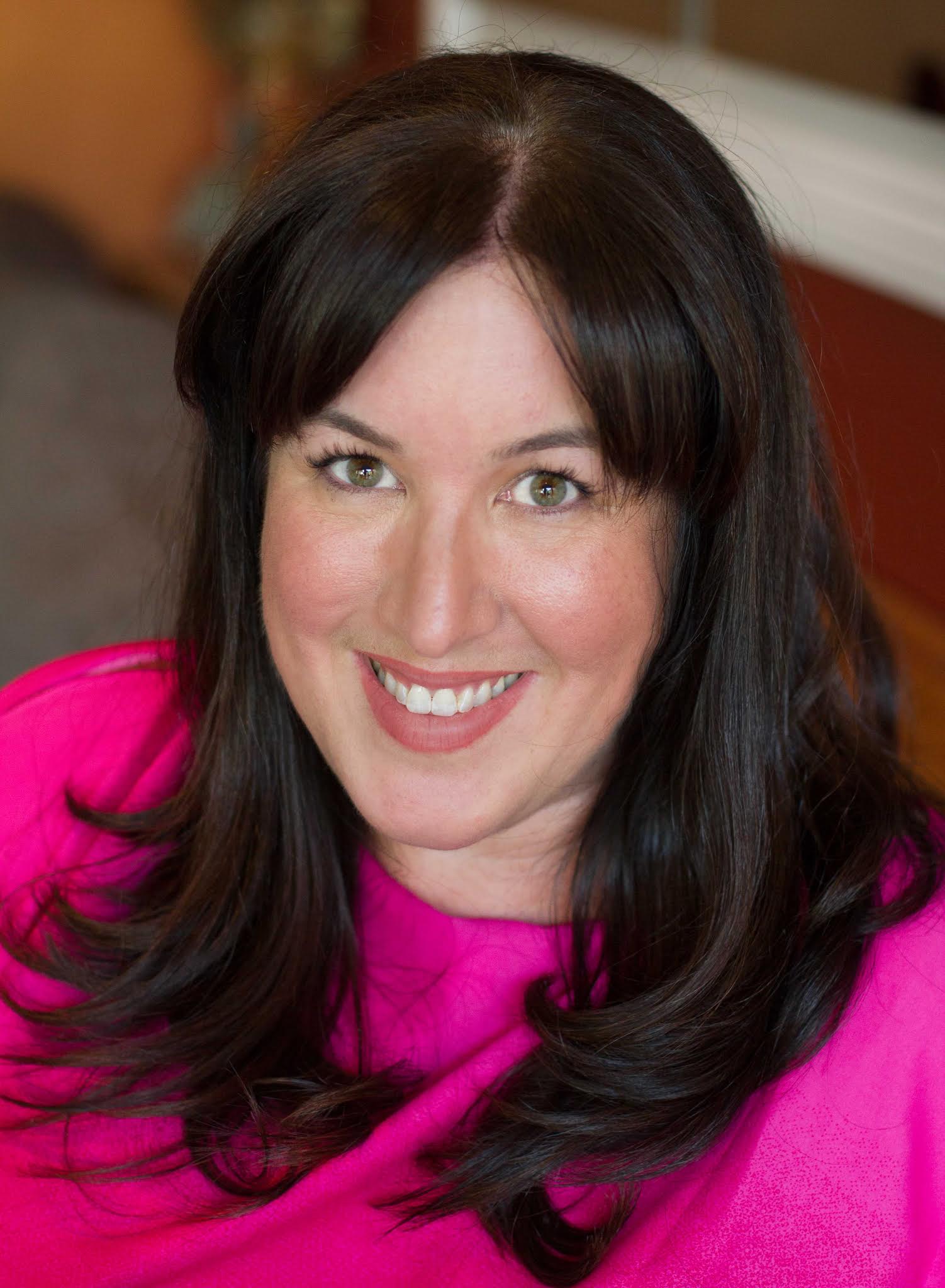 You would think that the great-granddaughter of Betty MacDonald — the creator of the iconic Mrs. Piggle-Wiggle series — would have been a lover of books her whole life. But as is often the case, Annie Parnell did not care for reading when she was younger. It wasn't until middle school that Annie found a passion for books.
"My mother (in what may have been an act of brilliance or desperation) handed me a couple sci-fi books (Stranger in a Strange Land by Robert A. Heinlein and Titan by John Varley)," Annie told Cracking the Cover. "The books themselves don't stand out for me so much as what put them in my hands. My mother saw my passion for science and all things space, and she also wanted me to love reading.  She had tried in vain to get me to read her childhood favorites (Nancy Drew, Anne of Green Gables), but I was having none of it. So instead of trying to continue to force me to get excited about things that didn't interest me, she found books that did."
Now, some 60 years after the creation of Mrs. Piggle-Wiggle, Annie is following in her great-grandmother's footsteps. She is revisiting the world MacDonald created in a new series, Missy Piggle-Wiggle, and she's joined forces with Ann M. Martin — the creator of the Baby-Sitters Club series — to do it.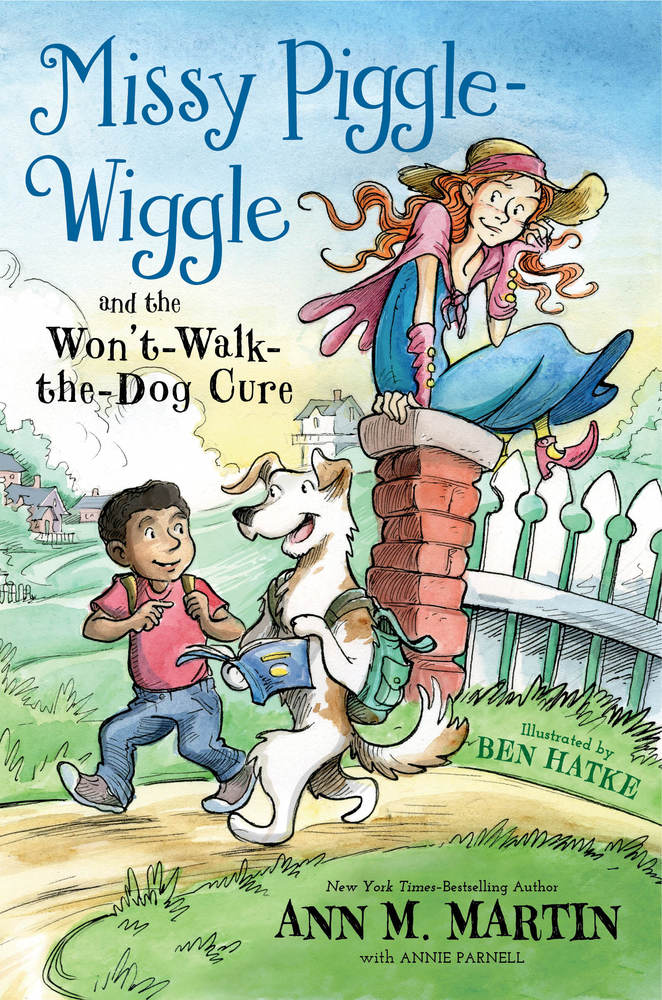 The new series features Missy Piggle-Wiggle as she takes charge of her great-aunt's Upside-Down House and the beloved animals who live there: Lester the pig, Wag the dog, and Penelope the parrot. The first book in the series, Missy Piggle-Wiggle and the Whatever Cure, published September 2016, and the second book, Missy Piggle-Wiggle and the Won't Walk-the-Dog Cure, comes out Sept. 5.
Continuing the story her great-grandmother began might seem like a no-brainer, but Annie says that without Rachel Miller, a talent manager in Hollywood, Missy likely would never have existed. Rachel worked with Annie's husband for years and was a lifelong fan of Mrs. Piggle-Wiggle.
When Rachel learned Annie had the rights and was taking the original series out to production companies, Rachel got in touch and suggested creating a new series of books.
"I got the enthusiastic blessings of my grandmother," Annie said. "Rachel connected me with Mollie Glick, my extraordinary lit agent, and the three of us met and discussed what this new series might look like. I bounced around a number of ideas, but when I came up with the concept of Missy as the young protégé of Mrs. Piggle Wiggle, I think we all knew this was the idea that had legs."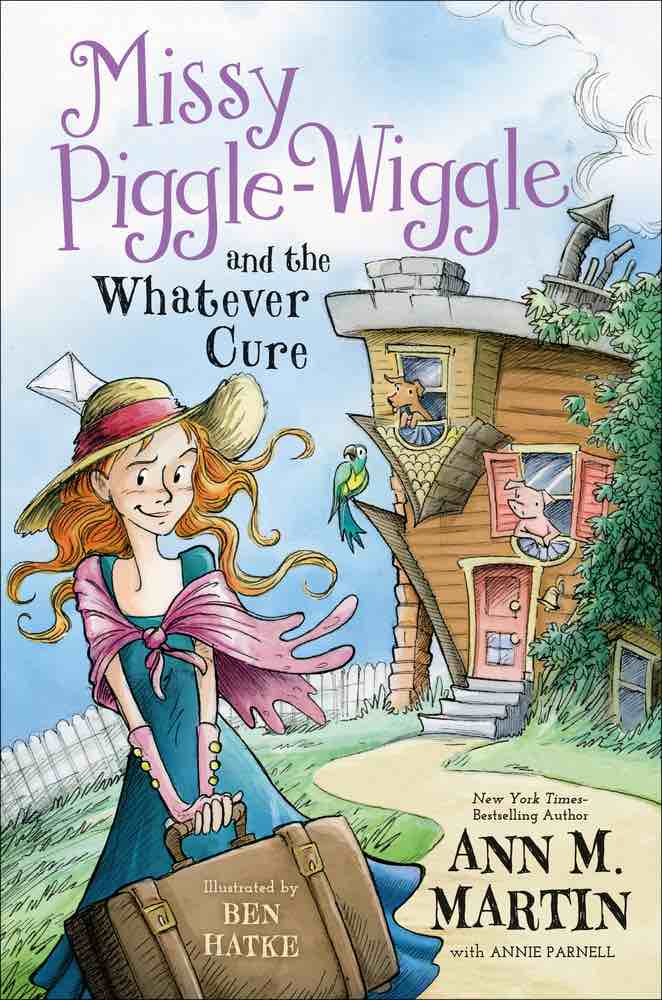 Once Annie had a written proposal, Mollie shared it with Jean Feiwel, of Feiwel and Friends/Macmillan, and Jean suggested Annie partner with Ann M. Martin.
"Naturally I was nervous about bringing someone else in, especially a huge name in middle grade like Ann, for fear they would not heed my concerns and take the new books in a direction that had little to do with the originals," Annie said. "However, after meeting everyone in New York, it became very clear that they cared as much about getting this right as I did — that's all I could really hope for."
Using Annie's proposal as a starting document, Annie, Ann, Jean and editor Liz Szabla hammered out the bigger picture ideas for the series. Annie sent Ann a few documents with "cure" ideas she had been collecting, and the two corresponded a fair amount via email as Ann crafted the outline.
"Once there was an outline that we all agreed to, Ann did what she does so brilliantly — she sat down and wrote the manuscript," Annie said. "At this point Jean, Liz and Ann no longer had a contractual obligation to get my approval, but to their credit they came to me anyway and worked really hard to ensure Missy had a voice that was reflective of what makes Mrs. Piggle Wiggle so great, and I couldn't be happier with where we ended up.  Once we had a really solid first book, the process has only gotten easier and the books have only gotten better, which is a testament to what a great talent Ann is."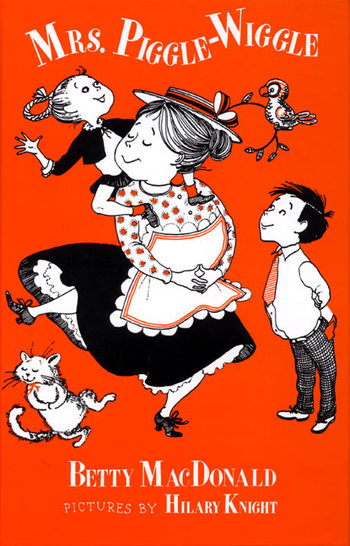 Creating something new out of something so beloved is always risky, and Annie says that there was some trepidation leading up to writing the new series.
"Of course I was nervous, but I would have been a lot more nervous about someone doing it without me," she said. "No matter what else I might have brought to this project, the voice of Mrs. Piggle Wiggle is as clear to me as my own mother's or grandmother's. So as we redesigned the world around Missy, I felt very confident I could help ensure we didn't lose what made Mrs. Piggle Wiggle the kind of dog-eared, well-worn book that was held onto into adulthood."
Unlike so many of the characters kids are exposed to, Mrs. and Missy Piggle Wiggle don't equate bad behavior with being bad, Anne says. That's what helps them resonate with young readers.
"I think there's a great deal of comfort in that for kids" she said. "And then, of course, the stories are really funny. Seeing these misbehaving kids suffer the consequences of their own actions in a way that's funny, and never feels mean-spirited, is satisfying even for adults."
Readers can expect at least one more Missy book to hit the shelves in September 2018, and Annie is also in the very early stages of working on an animated series of Missy Piggle-Wiggle.
---
To learn more about Annie Parnell and the Missy Piggle-Wiggle series, read the complete transcript of her interview with Cracking the Cover.