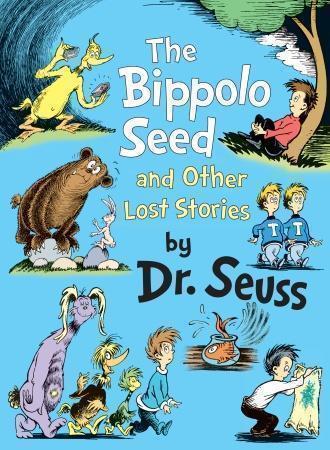 Just can't get enough of "Green Eggs and Ham" or "One Fish Two Fish Red Fish Blue Fish"? This fall you'll get the chance to enhance your Dr. Seuss library with a new book by the prolific children's book author.
"The Bippolo Seed and Other Lost Stories" will be available to readers on Sept. 27, 2011. The book will feature seven stories written and illustrated by Dr. Seuss that were originally published in magazines in 1950 and 1951 but never before in book form.
The seven stories include: "The Bear, the Rabbit, and the Zinniga-Zanniga" — about a rabbit who is saved from a bear with a single eyelash; "Gustav the Goldfish" — an early, rhymed version of the "Beginner Book A Fish Out of Water"; "Tadd and Todd" — a tale passed down via photocopy to generations of twins; "Steak for Supper" — about fantastic creatures who follow a boy home in anticipation of a steak dinner; "The Bippolo Seed"— in which a scheming feline leads an innocent duck to make a bad decision; "The Strange Shirt Spot" — the inspiration for the bathtub-ring scene in "The Cat in the Hat Comes Back"; and "The Great Henry McBride" — about a boy whose far-flung career fantasies are only bested by those of the real Dr. Seuss himself.
"We're like happy prospectors, having discovered a hidden vein of gold," Kate Klimo, vice president and publisher Random House/Golden Books Young Readers Group, said in a statement. "We know that Seuss fans, from the youngest right on up to collectors will share our joy come this fall when they break open a whole new collection of Seuss stories."
© 2011 – 2017, Cracking the Cover. All rights reserved.