BUSY BUILDERS: Construction Site, by Katherine Sully and Carles Ballesteros, Silver Dolphin Books; Box Toy/Pa edition, Dec. 20, 2016, Softcover/Box Toy, $19.99 (ages 5 and up)
Silver Dolphin Books released Busy Builders: Construction Site Dec. 20, 2016, and I can't help but wonder if the those in charge of publication dates aren't kicking themselves a little over the timing. I received a copy of the construction site play set for review, and the first thing I thought was, "This would make an awesome Christmas or birthday present."
Busy Builders: Construction Site is one of three sets offered by Silver Dolphin. The other two feature a fire station and an airport. All three follow the same items — a book, model pieces and a foldout play set.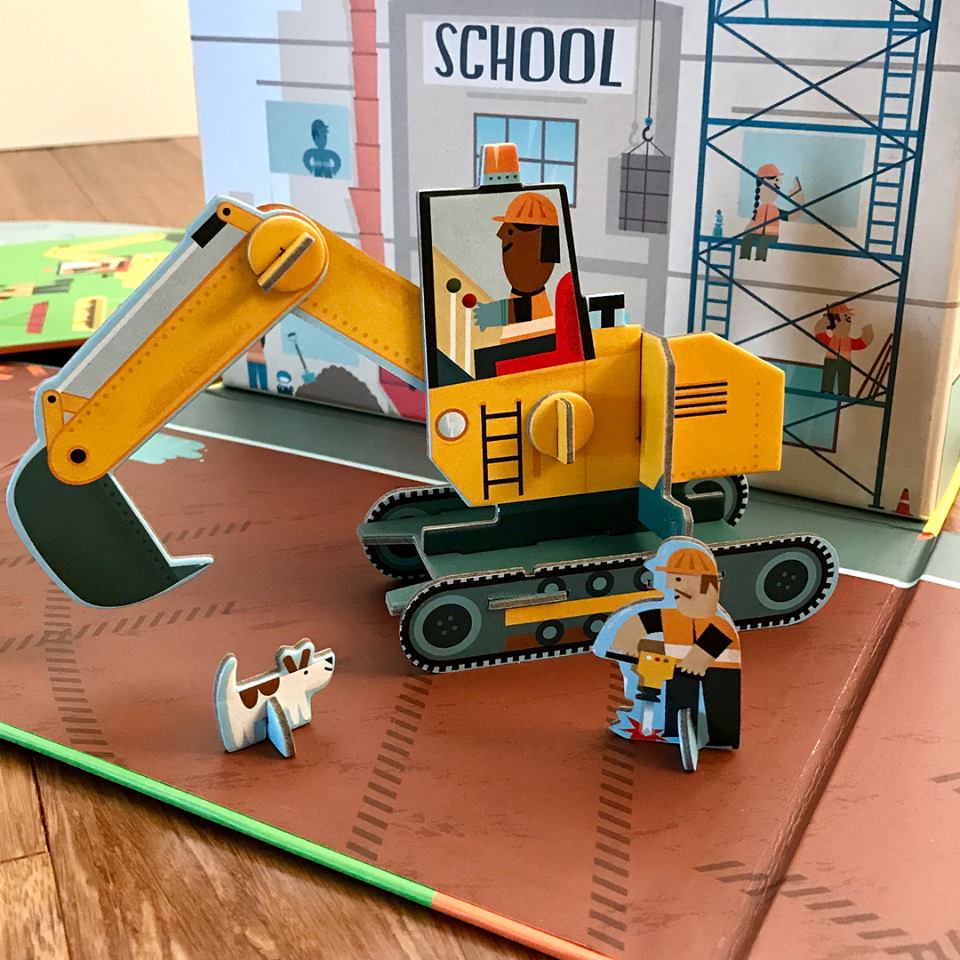 The book in and of itself is a lot of fun. Construction Site features little vignettes on the different construction workers, tools, safety, vehicles, prep work, building stages and finishing touches. The illustrations are detailed and engaging.
The stars of Construction Site, however, are the 60 model pieces and foldout building site. I've had to keep this hidden from my 3 ½-year-old because I know once she has it, I'll never get my hands on it again — except maybe to play with her. I'm amazed at the intricate designs that are still durable for young hands. It's awesome that the excavator actually scoops!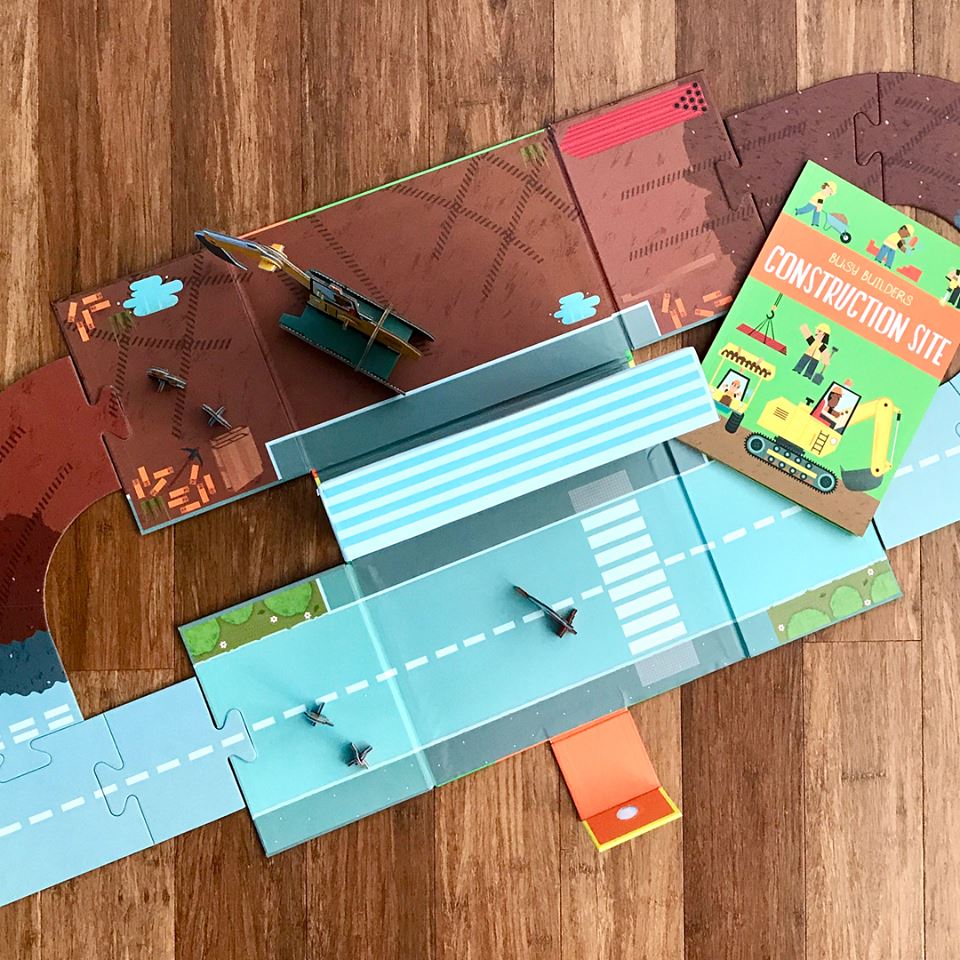 My one complaint is that the models don't fit back in the box when fully assembled. They're easy to take apart, but that adds to the wear and tear and could be frustrating for younger users.
Busy Builders: Construction Site is darling. I wouldn't hesitate giving it — or the other two sets listed above — as a gift. In fact, I already have two kiddos in mind for Christmas…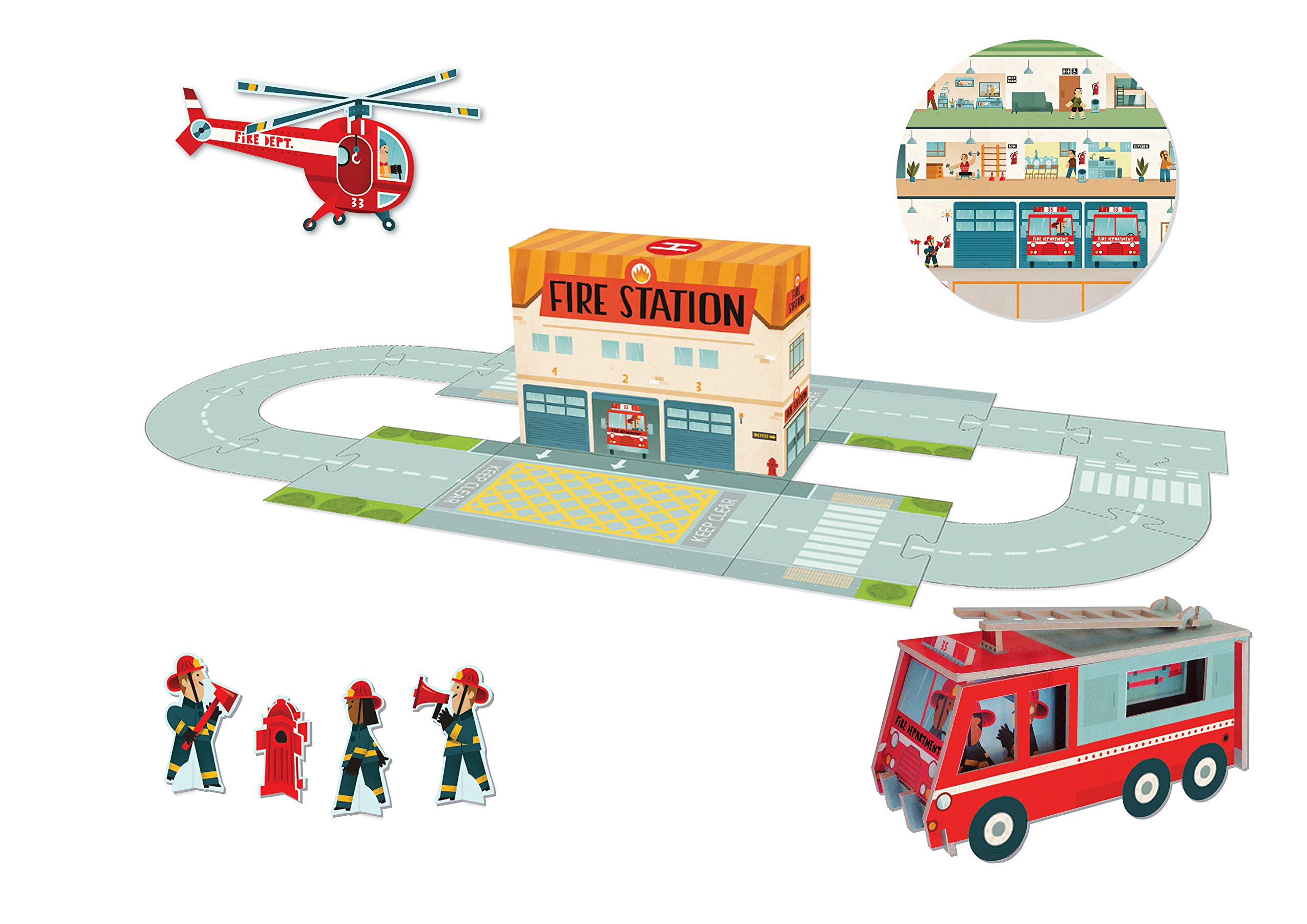 © 2017, Cracking the Cover. All rights reserved. Unless otherwise noted, all books — digital and physical — have been provided for free by publishers in exchange for honest and unbiased reviews. All thoughts and opinions are those of the reviewer.