'Tis the season for ghosts, skeletons and zombies, but if you're looking for something that has the ambiance of Halloween without being holiday specific, the following three books are a good choice.
Bonaparte is having a tough time. It's hard for this young skeleton to just hang loose when he can't keep hold of himself. When he plays catch, his throwing arm literally takes a flyer. Eating lunch can be a real jaw-dropping occasion. How can he start school when he has so many screws loose? Luckily, Bonaparte hit the bone-anza when it came to his friends. Franky Stein, Black Widow, and Mummicula all have some boneheaded ideas to help pull him together. But will it be enough to boost his confidence and get him ready for the first day of school? —Synopsis provided by Crown Books for Young Readers
Bonaparte Falls Apart is great for young readers, especially those who are curious about their bodies. My 3 ½-year-old is constantly asking about her bones and skin and muscles, and what would happen if one was missing. This book perfectly illustrates that in a silly loveable way. Margery Cuyler's story is charming and Will Terry's illustrations will make you fall in love with Bonaparte and his friends.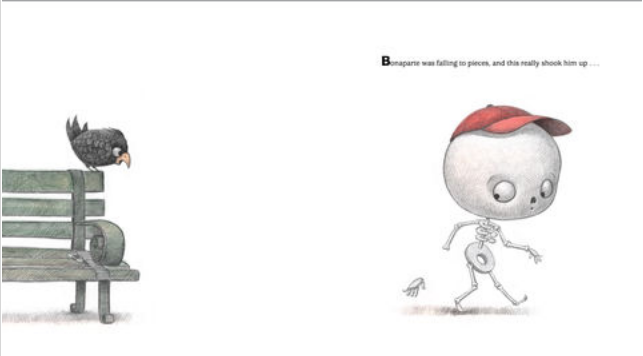 ---
ZOMBELINA SCHOOL DAYS, by Kristyn Crow and Molly Idle, Bloomsbury USA Childrens, June 6, 2017, Hardcover, $16.99 (ages 4-8)
Zombelina loves to dance, and going to school is just as fun! She leaps on the bus and twirls down the aisle. In class she raises her hand high in the air, even if sometimes it falls under her chair. When it's time for show-and-tell, Zombelina can't wait to share her hip-hop moves, but a new student named Morty has his own case of stage fright . . . something Zombelina knows how to fix. She has the perfect idea to make Morty feel welcome: a big rockin' dance party! —Synopsis provided by Bloomsbury USA Childrens
Zombelina School Days is the third book in Kristyn Crow's popular Zombelina series. I love how Zombelina is just one of the kids, though she's the only zombie. Kristyn's rhythmic text and creative story make for a delightful read. But it's Molly Idle's fun illustrations that really bring this book to life.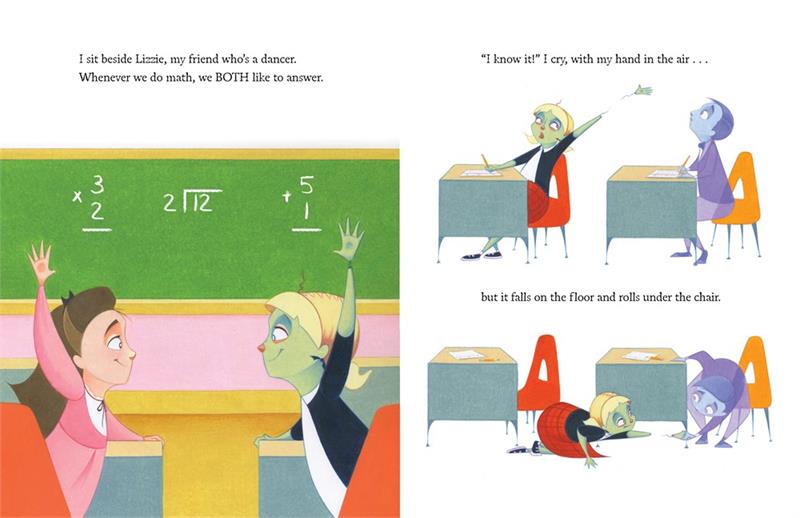 ---
GHOST CAT, by Eve Bunting and Kevin M. Barry, Sleeping Bear Press, Aug. 15, 2017, Hardcover, $16.99 (ages 5-7)
Miss Maggie McCullen has been the keeper for the Port Carrick lighthouse for many years. She has never missed a night, keeping the big light going. And while the people in Port Carrick are grateful to her, they worry about her lonely life at the lighthouse. But they don't know that she has her cat, Sailor Boy, for company. Because Sailor Boy is no ordinary cat. He's a ghost cat. He can make himself visible or invisible, especially when visitors come to call and he wants to be mischievous. But when a fierce storm comes and Miss Maggie needs special assistance, Sailor Boy proves his worth. —Synopsis provided by Sleeping Bear Press
Ghost Cat is told from Sailor Boy's point of view, which gives it a personal feel. It's a great introduction to ghost stories without being scary. Sailor Boy's antics are played up in text and illustrations, which have a beautiful stylized feel to them. Though the text isn't overly difficult, I would stick to the age recommendation on this one based on the subject matter.