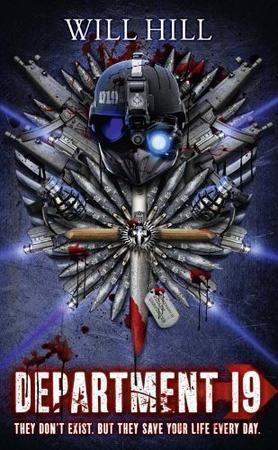 "DEPARTMENT 19," by Will Hill, Razorbill, April 5, 2011, $17.99 (ages 14 and up)
The stories about monsters you thought were just stories are real, or at least mostly real.
Dracula, Van Helsing and Frankenstein aren't figments of someone's imagination. They're part of history. So is an ongoing battle and Department 19.
Founded by Abraham Van Helsing and other men who survived Dracula, Department 19 is a secret organization responsible for policing the supernatural. And it's where Jamie Carpenter is brought when his mother is kidnapped.
The Carpenters are kind of a legend around the base, and not all for good reasons. With the help of Frankenstein's monster and a shifty vampire it's up to Jamie to prove himself and save his mother. But it won't be easy. One of the most powerful vampires of all time is on the loose.
"Department 19" is not your sister's "Twilight." It has all the elements of a modern-day thriller and then some. It's an action-packed ride that will get your heart racing and send your creepy-creature radar into overdrive. There's mystery, mayhem and a nod to classic horror that's sure to pique even the most reluctant reader's interest.
Though the carnage may appeal more to the male spectrum, there's a lot in here for female readers as well. "Department 19" is the perfect read for a late-night or popcorn munching Saturday.