It's time for another round of In Case You Missed It. The following are YA books (listed in order of publication) I think deserve recognition, even though I haven't read them yet. Synopsizes are provided by publishers and reviews from reputable sources.
INK, by Alice Broadway, Scholastic Press, Jan. 2, 2018, Hardcover, $17.99 (young adult)

There are no secrets in Saintstone.

From the second you're born, every achievement, every failing, every significant moment are all immortalized on your skin. There are honorable marks that let people know you're trustworthy. And shameful tattoos that announce you as a traitor.

After her father dies, Leora finds solace in the fact that his skin tells a wonderful story. That is, until she glimpses a mark on the back of his neck . . . the symbol of the worst crime a person can commit in Saintstone. Leora knows it has to be a mistake, but before she can do anything about it, the horrifying secret gets out, jeopardizing her father's legacy . . . and Leora's life.

 — Synopsis provided by Scholastic Press
"Broadway uses her unsettling premise to contemplate grief and loss, attempts to neatly categorize people and decisions as right or wrong, and the courage to push against norms in ways big and small." — Publishers Weekly
---
FLIGHT SEASON, by Marie Marquardt, Wednesday Books, Feb. 20, 2018, Hardcover, $18.99 (young adult)
Back when they were still strangers, TJ Carvalho witnessed the only moment in Vivi Flannigan's life when she lost control entirely. Now, TJ can't seem to erase that moment from his mind, no matter how hard he tries. Vivi doesn't remember any of it, but she's determined to leave it far behind. And she will.

But when Vivi returns home from her first year away at college, her big plans and TJ's ambition to become a nurse land them both on the heart ward of a university hospital, facing them with a long and painful summer together – three months of glorified babysitting for Ángel, the problem patient on the hall. Sure, Ángel may be suffering from a life-threatening heart infection, but that doesn't make him any less of a pain.

As it turns out, though, Ángel Solís has a thing or two to teach them about all those big plans, and the incredible moments when love gets in their way.

—Synopsis provided by Wednesday Books
"Marquardt once again writes a touching and authentic exploration of immigration, love, and loss." —Kirkus Review
---
WHERE I LIVE, by Brenda Rufener, HarperTeen, Feb. 27, 2018, Hardcover, $17.99 (young adult)
Linden Rose has a big secret–she is homeless and living in the halls of her small-town high school. Her position as school blog editor, her best friends, Ham and Seung, and the promise of a future far away are what keep Linden under the radar and moving forward.

But when cool-girl Bea comes to school with a bloody lip, the damage hits too close to home. Linden begins looking at Bea's life, and soon her investigation prompts people to pay more attention. And attention is the last thing she needs.

Linden knows the only way to put a stop to the violence is to tell Bea's story and come to terms with her own painful past. Even if that means breaking her rules for survival and jeopardizing the secrets she's worked so hard to keep.

—Synopsis provided by HarperTeen
"A frank and emotional portrayal of a very real, very prevalent, but often unspoken problem in the United States, Where I Live is long overdue in the young adult world." — Sadie Trombetta, Bustle
---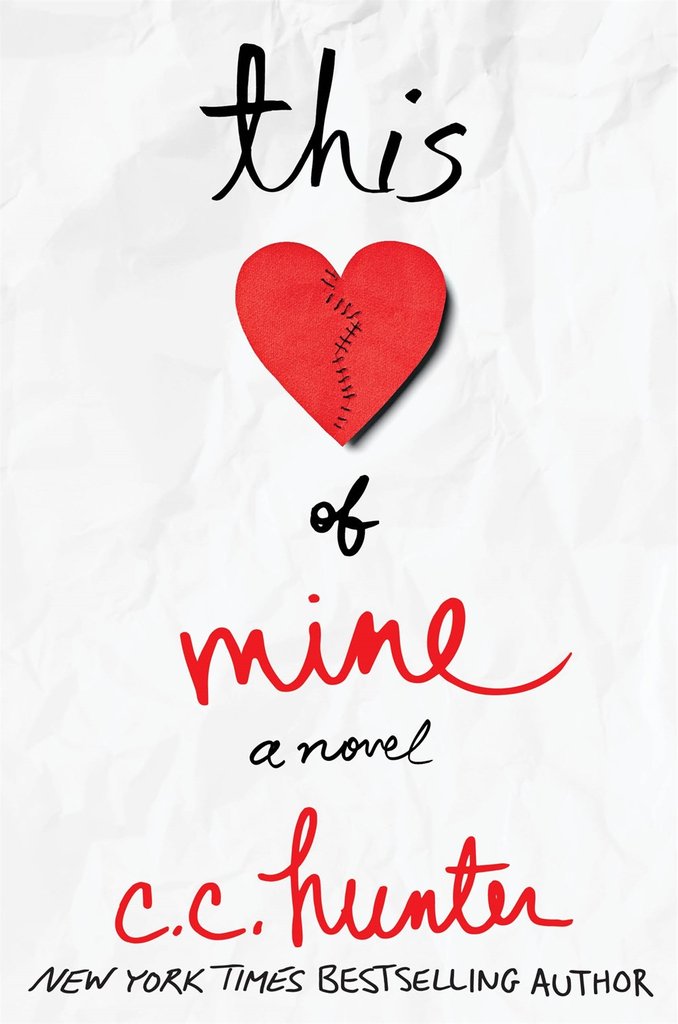 THIS HEART OF MINE, by C. C. Hunter, Wednesday Books, Feb. 27, 2018, Hardcover, $18.99 (young adult)
Seventeen-year-old Leah MacKenzie is heartless. An artificial heart in a backpack is keeping her alive. However, this route only offers her a few years. And with her rare blood type, a transplant isn't likely. Living like you are dying isn't all it's cracked up to be. But when a heart becomes available, she's given a second chance at life. Except Leah discovers who the donor was ― a boy from her school ― and they're saying he killed himself. Plagued with dreams since the transplant, she realizes she may hold the clues to what really happened.

Matt refuses to believe his twin killed himself. When Leah seeks him out, he learns they are both having similar dreams and he's certain it means something. While unraveling the secrets of his brother's final moments, Leah and Matt find each other, and a love they are terrified to lose. But life and even new hearts don't come with guarantees. Who knew living, took more courage than dying?

—Synopsis provided by Wednesday Books
"Writing from personal experience, Hunter delivers a read that's both absorbing and honest." — Kirkus Review
© 2018, Cracking the Cover. All rights reserved.