Thames & Hudson's Mice in the City series makes me smile. It's like a mashup between the Babar and Where's Waldo? books. This time around, though, it's mice that are the stars.
Each book features different city attractions along with a short verse explaining the draw. Each location features a highly detailed illustration in which surprises abound. The beginning of each book highlights eight characters that are hidden in each spread. And some of them are very difficult to find!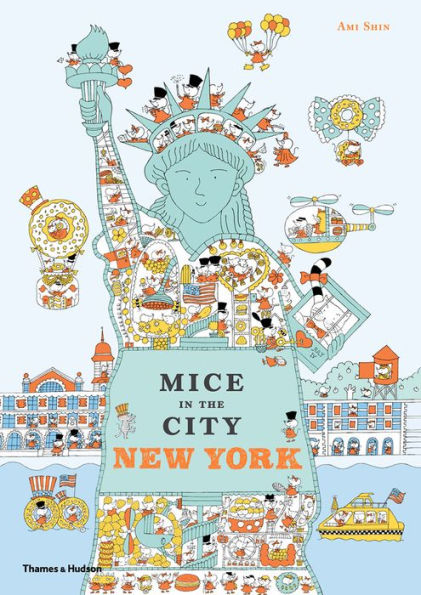 In Mice in the City: New York, readers are treated to mice going about their daily work. They cross town on the subway and get to work. Among the famous places readers will stop are the Strand Bookstore, the Empire State Building, the Statue of Liberty and Times Square.
Mice in the City: London features Big Ben, Buckingham Palace, Shakespeare's Globe Theatre, and my favorite, the Tate Modern.
Ami Shin's intricate illustrations are a joy. It's so easy to get swept up in what the individual mice are doing that you forget which character you're "seeking." The books are a little taller than standard picture books, but they're a good size for this specific use. These are going on my go-to list of perfect picture book gifts.
© 2018, Cracking the Cover. All rights reserved.