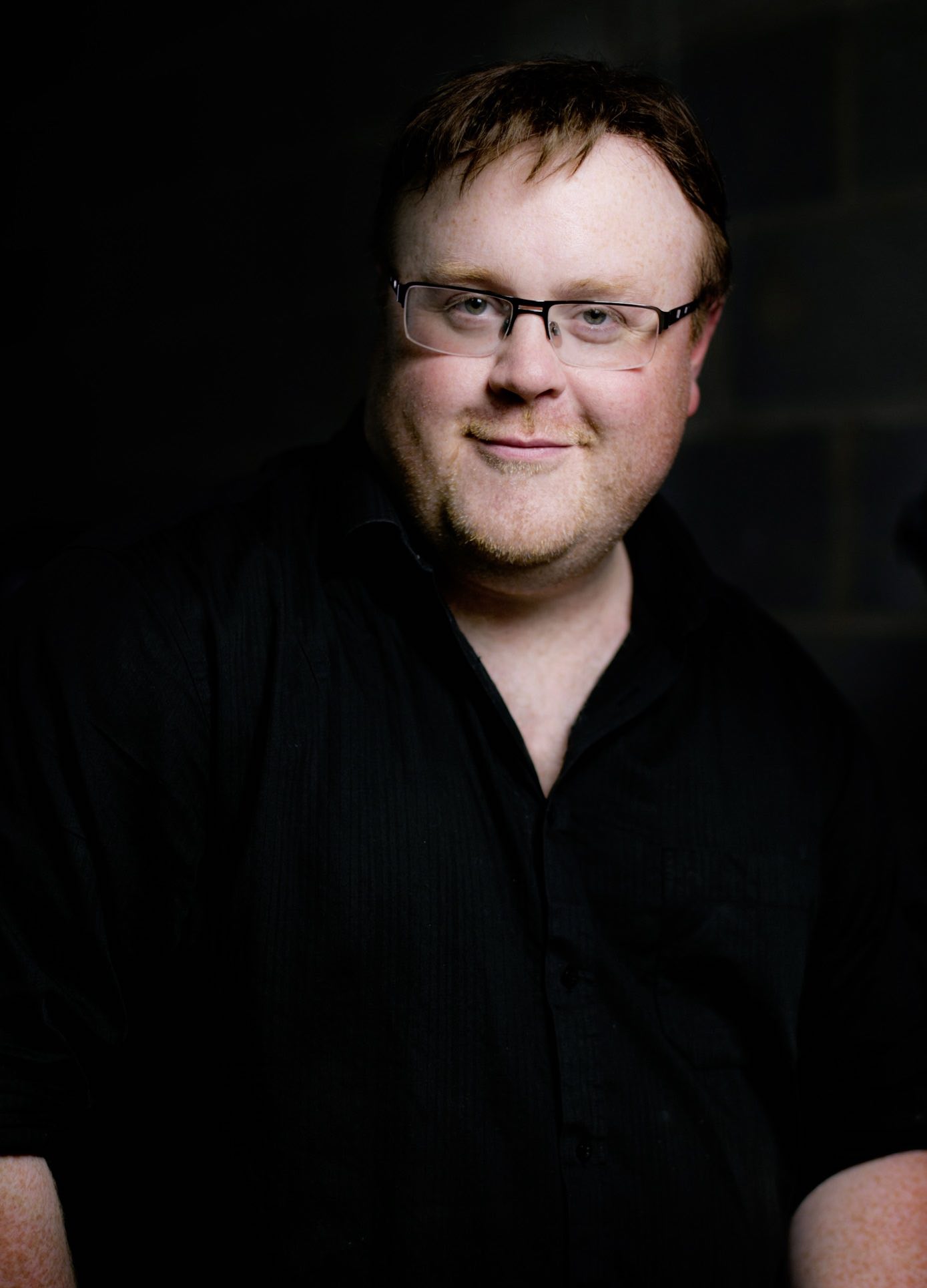 In 2007, a new middle-grade series about a feisty 12-year-old girl who partners with Skulduggery Pleasant — the wise-cracking skeleton of a dead sorcerer — to solve mysteries hit U.S. bookstores. But while the series enjoyed worldwide success, only the first three books of the series were released here. Now, HarperCollins is bringing the entire series (all 10 books) back to the U.S. with new covers.
The series, which features vibrant action sequences and a strong female lead character is the brainchild of author Derek Landy who sums up his series as "Funny. Full of action. Unafraid to kill your favorite characters."
Skulduggery's name popped into Derek's head the summer of 2005. "It told me everything I needed to know about him," the author told Cracking the Cover. "I knew instantly that he was a skeleton detective, that he wore nice suits, that he was witty and intelligent and a little arrogant. Everything else grew from there — the other characters, the world, the plots — and it has yet to stop growing."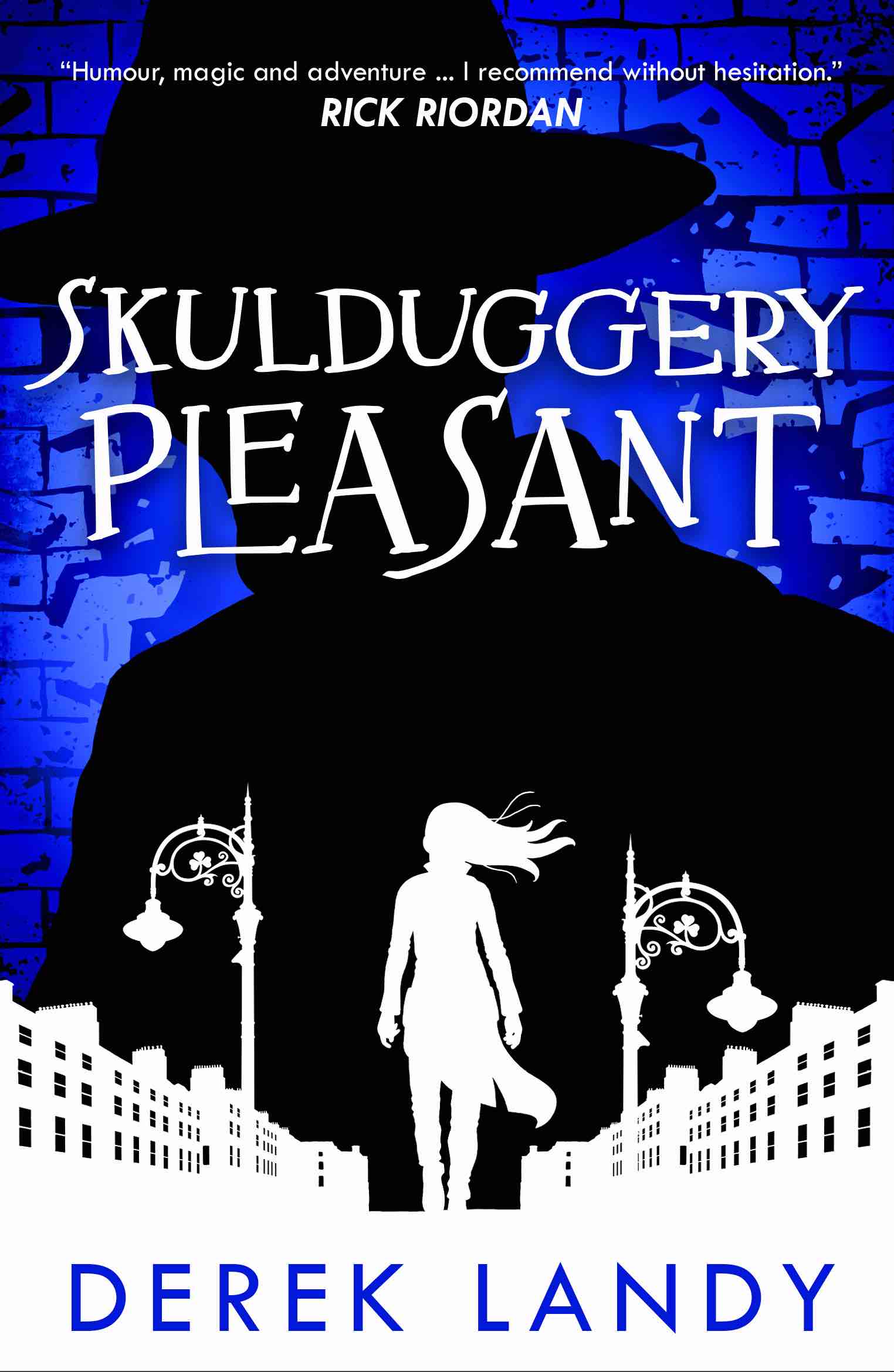 The Skulduggery series has garnered accolades from around the world, but in the beginning, Derek just hoped his first book would sell. After that, he hoped people would like it and hoped he'd be able to write more books in the series.
"There was a lot of hope, a lot of crossed fingers, but you never actually believe your book will be a hit until it actually happens," Derek said. "What I didn't plan for was the sheer level of enthusiasm that Skulduggery readers bring to the process. They're responsible for any success the series has had — not me."
You become invested in a story when you discover characters in which you see something of yourself or some quality you'd like to possess, Derek said.
"I think that's what has happened with Skulduggery Pleasant. Readers respond to the humour, and they respond to the action and the mystery and the horror and the fantastic — but most of all they respond to the characters. I try my hardest to write characters that are real, no matter their background or circumstance."
Derek is equally, if not more so invested in his Skulduggery characters. "The characters make the world, and the characters are the reason I write," he said. "They stopped being imaginary a long time ago, and now they live full lives in my imagination. The fact that this is long-running series means that I can pop in to visit them whenever I want, and share what they're doing with others."
And while Derek says he's gotten better at telling stories over the years, he probably wouldn't rewrite his earlier books, even if given the chance. "It's important to show a progression, so that all future writers out there understand that every writer is learning as they go," he said.
The Skulduggery books are targeted to middle-grade readers, but Derek says they're more universal than not.
"Some ideas are for older readers, some are for younger readers, and some are for everyone. I think Skulduggery Pleasant is for everyone. This means I have to make it suitable for as wide an audience as I possibly can, but I've discovered the very simple truth that whether you're nine or ninety, you can still get a kick out of the same things."
If you're looking for a fast-paced and quick-witted series, you can get Books 1-3 May 1. Books 4-6 will hit stores in September; Books 7-9 in January 2019; and Book 10 in May 2019.
---
Learn more about Derek Landy and Skulduggery Pleasant by reading the complete transcript of his interview with Cracking the Cover.