LADYBUG GIRL AND THE RESCUE DOGS, by Jacky Davis and David Soman, Dial Books, March 20, 2018, Hardcover, $17.99 (ages 3-5)
If you've followed me for very long, you know that we're big fans of Jacky Davis and David Soman's Ladybug Girl series. So you know how excited we were to receive Ladybug Girl and the Rescue Dogs.
When Lulu joins her mom at the local farmer's market, she discovers a big group of dogs that need a home. Lulu wants to rescue them all, but Mama reminds her that she already has Bingo, and one dog is enough for their family.
Lulu guesses her Mama is right, but she still wants to help. Soon she's recruited the Bug Squad — her friends Grasshopper Girl and Bumblebee Boy — to join the effort.
Together, the members of the Bug Squad brush the dogs, play with them, and bring them water and food.
Lulu and her friends are glad they can help with the dogs, but that's not getting them adopted. Then Lulu comes up with her grandest plan yet — one that's sure to get the dogs into forever homes.
As with all the Ladybug Girl books, Ladybug Girl and the Rescue Dogs features charming illustrations that draw you in. It's fun to see all the different personalities David brings to the dogs. And Jacky's text is as accessible as ever. This is such a sweet story, and I can just see my own daughter trying to do some of the same things to help the dogs as Lulu. Ladybug Girl and the Rescue Dogs is a great addition to the series.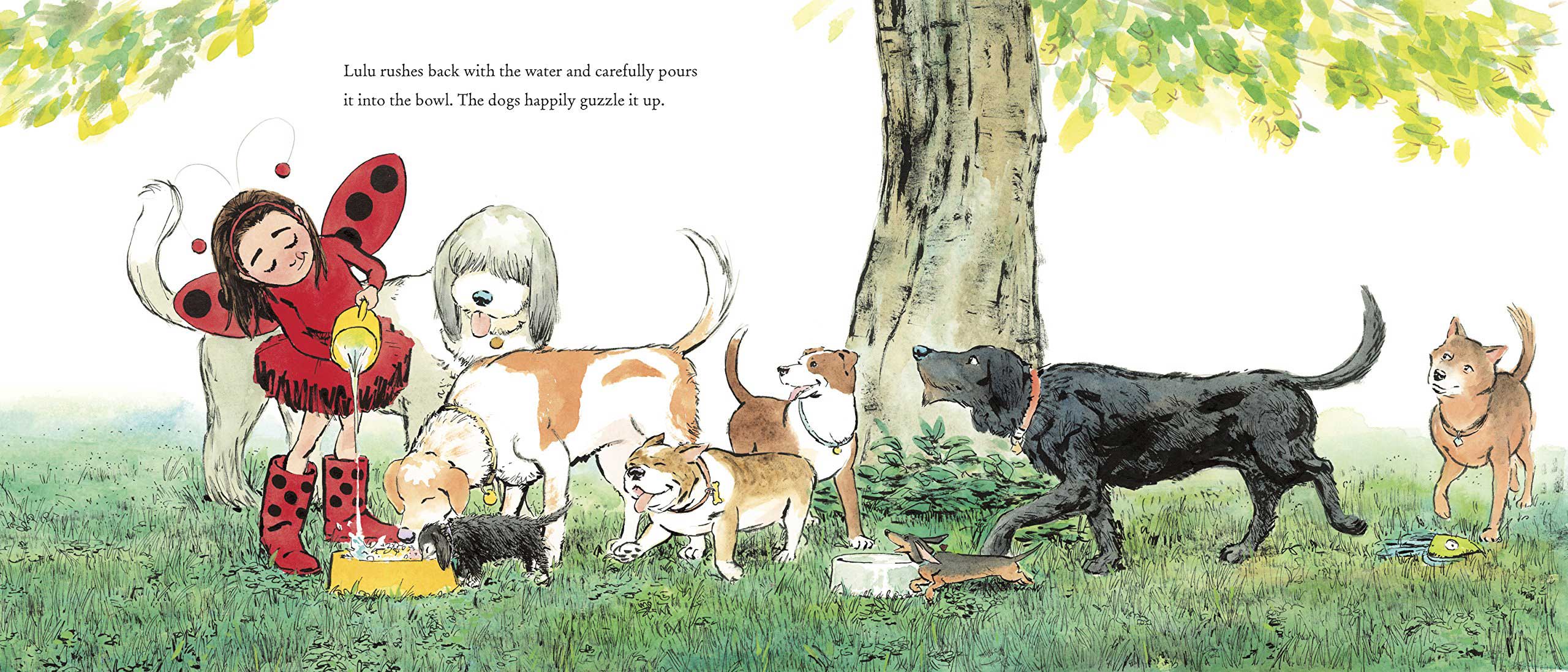 © 2018, Cracking the Cover. All rights reserved.