"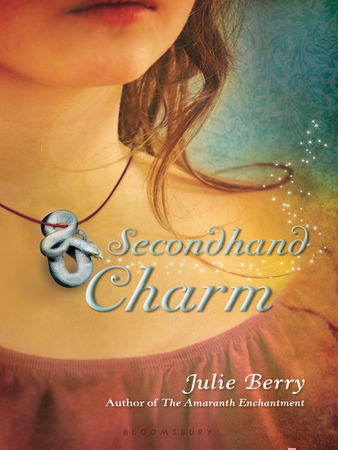 SECONDHAND CHARM," by Julie Berry, Bloomsbury USA Children's Books, $16.99 (young adult)
Evie dreams of becoming a healer like her parents before her. Evie's parents died during an influenza epidemic when she was just a baby, and she now lives in a small village with her grandfather.
But living in a secluded village makes achieving her dream difficult. It's only when the king comes for a visit that Evie really has a chance to shine.
Evie seems to have inherited her parent's gifts, and when one of the king's courtiers becoming ill, it's Evie who care for his ailments.
With gratitude, the king offers Evie and her best friend, Prissy, scholarships to the kingdom's university. She hates to leave behind her grandfather but can't believe her good fortune.
Or maybe not such good fortune.
The journey to the kingdom's capital is anything but a simple carriage ride. Highway robbery and a treacherous trip on the high seas add to their adventurous trip.
Along the way, Evie discovers a heritage so fantastical, she can hardly believe it. Now all she has to do is survive.
Part adventure, part mystery, part romance, "Secondhand Charm" is an enchanting fairy tale that young readers won't want to put down.
With just the right amount of twists and turns, author Julie Berry's tale is quite simply, charming. Her writing is easily accessible and characters likeable.
The one snag here, perhaps, is the somewhat predictable ending. However, that's generally the way with fairy tales, and readers aren't likely to find it a problem.