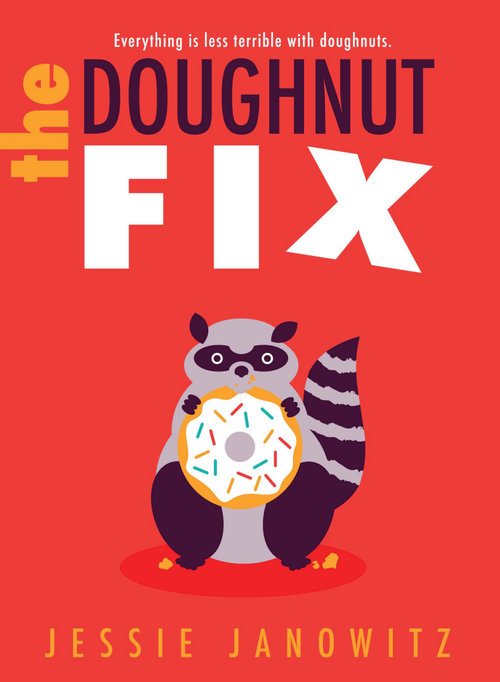 Jessie Janowitz was brought up to be a storyteller. Her mother wrote and introduced Jessie to storytelling at a young age by both reading to Jessie and writing down stories Jessie made up.
"I was raised to believe that storytelling is essential to the human experience, that we need to tell stories to make sense of what happens to us, of our dreams, and of our fears," Jessie told Cracking the Cover.
Fast-forward to adulthood and Jessie is now the author of The Doughnut Fix, a middle-grade novel about a boy whose world is turned upside down when his parents decide to move from the city to Petersville — a town with one street and no restaurants.
Tristan's suspicions about his new town are confirmed when he's tricked into believing the local general store has life-changing, chocolate cream doughnuts, when in fact the owner hasn't made them in years. And so begins the only thing that could make life in Petersville worth living: getting the recipe, making the doughnuts, and bringing them back to the town through his very own doughnut stand.
Stories often come from unexpected places. In the case of The Doughnut Fix, the spark of an idea came from two seemingly unconnected events.
The first spark came in 2008. Jessie watched as kids were pulled from her son's school mid-year. It was during the financial crisis, and these families had been hit so hard they had to leave homes and community.
"It was clear that these kids sensed something had gone terribly wrong, but they were never told the complete story," Jessie said. "Moving can be traumatic enough, and I wondered what that experience would be like if the decision was taken suddenly, and you knew you weren't getting all the facts."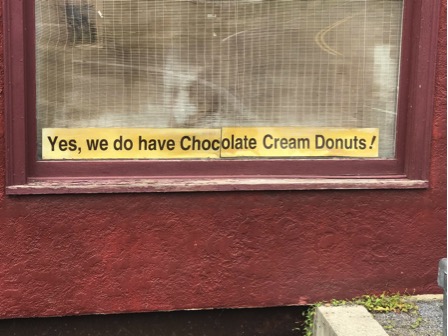 The second spark came from a sign in the window of a small market in a very small town that Jessie frequently drives through. It reads: "Yes, we do have Chocolate Cream Donuts!"
"It always made me laugh and wonder what the story behind it might be," Jessie said. "There was something about the store, one that had seen better days, that made me suspect that it didn't actually have chocolate cream doughnuts, which made the sign so much better, not as a potential doughnut source, of course, but as story material. A lying sign really got my imagination going."
Jessie believes there are a number of reasons young readers will be attracted to The Doughnut Fix. "For kids who have siblings, I believe the sibling dynamics will resonate with them," she said. "And I believe (and have observed) kids really responding to the sense of empowerment that Tris attains through his struggle to start his own doughnut business. In fact, it's inspired me to launch The Doughnut Fix Start-Your-Own-Business Challenge so they can experience a bit of that for themselves."
Jessie is currently revising the sequel to The Doughnut Fix, which is set to be published spring 2019.
---
Learn more about Jessie Janowitz and The Doughnut Fix, including Jessie's "apprentice novel," by reading the complete transcript of Jessie's interview with Cracking the Cover.