CHOMP GOES THE ALLIGATOR, by Matthew Van Fleet, Simon & Schuster/Paula Wiseman Books, Sept. 4, 2018, Boardbook, $19.99 (ages 2 and up)
Is your child a fan of Melanie Gerth's Ten Little Ladybugs? If so, they'll love Matthew Van Fleet's Chomp Goes the Alligator. Actually, if you have a child who likes moving parts of any kind and counting, they'll love Chomp Goes the Alligator. Heck, I enjoy this alligator tale, and I learned how to count a very long time ago.
Chomp Goes the Alligator is the story of a hungry alligator that chomps his way from one to ten. Each spread features adorable creatures with touchable textures. The star, however, is the alligator. Young readers can help the reptile gulp down everything from otters to hummingbirds by using his chomping pull tab. The story culminates with a giggle-inducing pop-up that introduces even more creatures.
Originally, I though that Chomp Goes the Alligator would be too young for my 4½-year-old. Boy was I wrong. She loves it! While she's past the counting to ten phase, my daughter is engaged by the interactive nature of the book. She loves the bright illustrations and ability to move the alligator. This is one book I think we'll keep long after my daughter's outgrown it.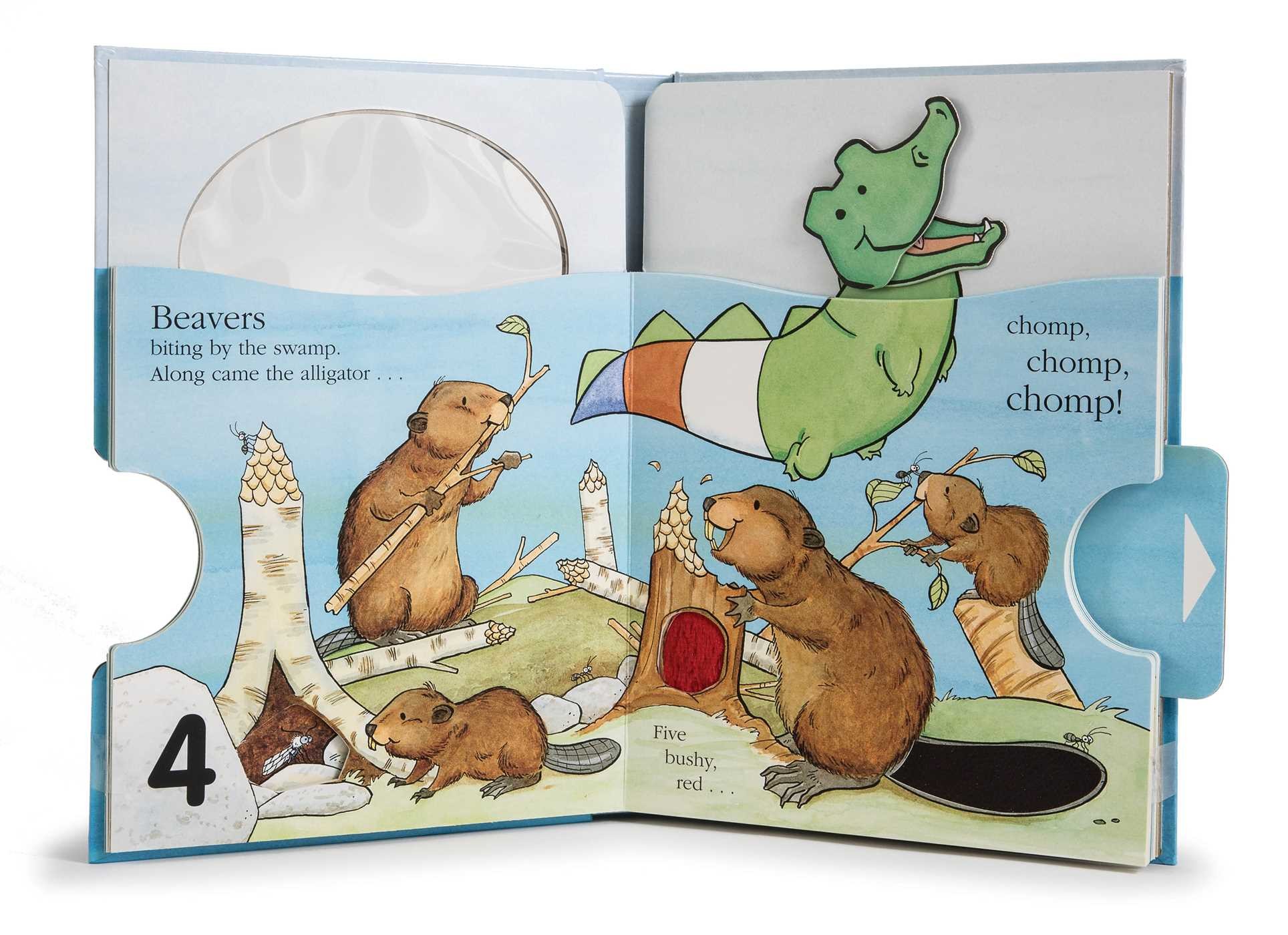 © 2018, Cracking the Cover. All rights reserved. Unless otherwise noted, all books — digital and physical — have been provided for free by publishers in exchange for honest and unbiased reviews. All thoughts and opinions are those of the reviewer.