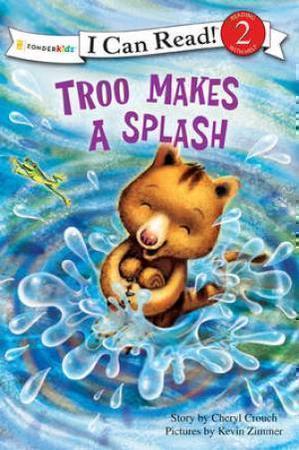 "TROO MAKES A SPLASH," "TROO'S BIG CLIMB" and "TROO'S SECRET CLUBHOUSE," Rainforest Friends, by Cheryl Crouch, illustrated by Kevin Zimmer, Zonderkidz, March 2011, $3.99 each (ages 4-8)
Part of the Zonderkidz I Can Read! series, "Troo Makes a Splash," "Troo's Big Climb" and "Troo's Secret Clubhouse" follows Troo, a tree kangaroo, as he embarks on adventures with his friends Rilla, a water rat, and Keewa, a cuscus.
In "Troo Makes a Splash," Troo and Keewa want to go swimming, but the river is running too fast. The two decide to build a dam and create their own pool. Soon the friends are splashing around having fun. But the dam has stopped the river from running downstream and other animals are upset. Troo and Keewa must decide what's best for everyone, not just themselves.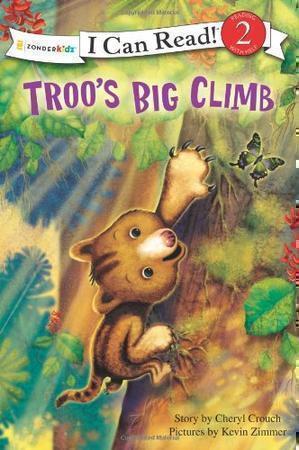 Troo and Rilla come across the biggest tree in the rainforest in "Troo's Big Climb." When Rilla dares Troo to climb it, he says his mom wouldn't want him to, she thinks he's still a baby. But Troo thinks he's strong enough to make it to the top, and up he climbs. Things at the top aren't exactly how Troo planned, however, and he quickly learns why obeying parents is important.
Troo and his friends are playing in "Troo's Secret Clubhouse" when Troo's little sister, Meri, appears. They tell her she can't play, but when Troo's friends go home, Troo feels very lonely. Will Meri let Troo join in the fun after the way her treated her?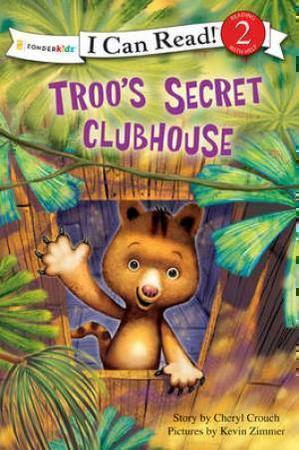 The above stories are presented as Level 2, high-interest stories for developing readers. The writing is simple enough that kids can focus while still becoming engaged in a fun story. Colorful illustrations depicting lots of action also help move stories forward.
Zonderkidz is part of Zondervan, a mission-driven and value-based company, and its organizational culture is centered on biblical principles. This follows through to the company's books.
With that in mind, people should not be surprised that a Bible verse is listed on the copyright page and the Bible and God are mentioned briefly in all three volumes listed above. Troo is growing and learning, and basic values such as kindness, sharing and obeying parents are reflected in that. The treatment is not heavy-handed and works smoothly with the flow of the stories.