GIRAFFE PROBLEMS, by Jory John and Lane Smith, Random House Books for Young Readers, Sept. 25, 2018, Hardcover, $17.99 (ages 3-5)
Poor Edward. He has giraffe problems. His neck is too long, too bendy, too narrow, too dopey, too patterned, too stretchy, too high, too lofty, and too necky. No matter how hard he tries, Edward can't disguise is enormous neck.
Just when Edward starts to think his neck is something only his mother could love, he runs into Cyrus, a turtle who has no trouble hiding his neck but feels limited by his own shortcomings.
Together, Edward and Cyrus realize the benefits of both their attributes.
Giraffe Problems is the companion book to Jory John and Lane Smith's Penguin Problems and features the same charm as its predecessor.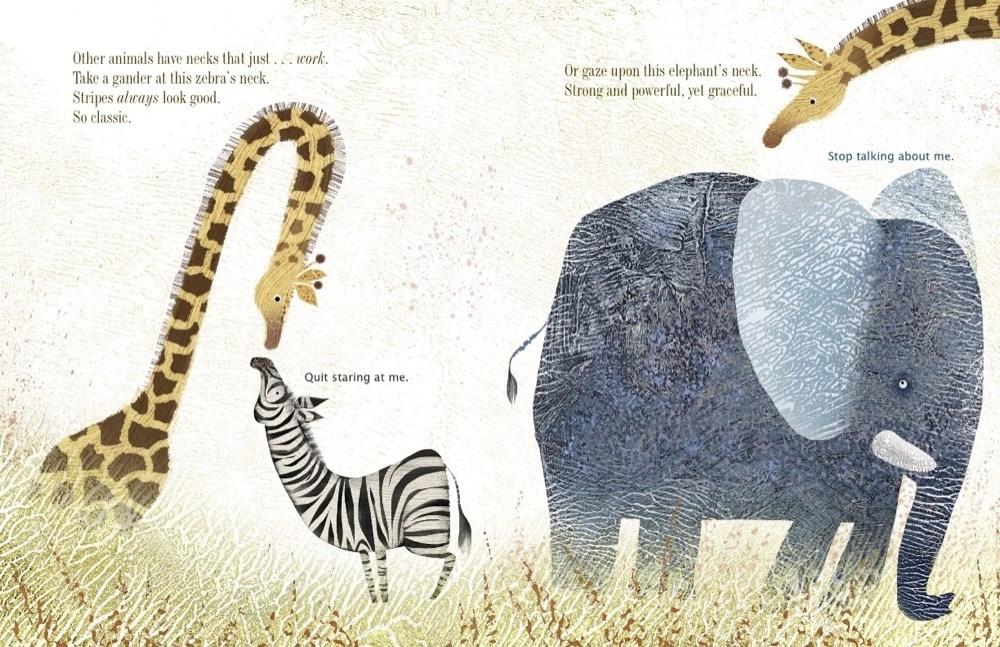 Giraffe Problems is a delight to read. It's simple but deceptively nuanced. Jory John's text is perfectly paced for maximum impact, as is the varying font and font size. Lane Smith's illustrations are lovely. Simple, stylized characters are expressive and immediately inviting. This is one of my favorite picture books so far this year.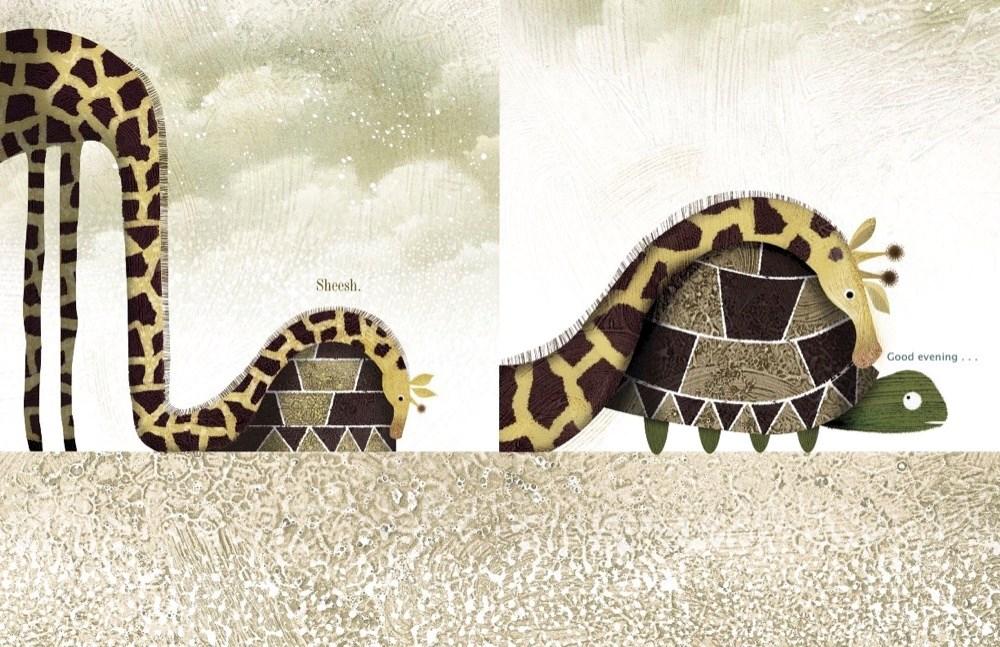 © 2018, Cracking the Cover. All rights reserved.