Once upon a time some hungry strangers convinced some townsfolk to each share a small amount of their food to make a meal for everyone to enjoy. This story, of course, is that of Stone Soup, which teaches the value of sharing.
Bone Soup, by Alyssa Satin Capucilli and Tom Knight, takes that familiar folk tale and gives it a spooky, Halloween twist.
In Bone Soup, three hungry little witches are looking for a tasty treat but their cupboards are bare save one lowly bone. "Only a bone, you say? PIFF-POOF! … Bone soup is the perfect Halloween treat." But before the witches can settle in for a delicious meal, they need some more ingredients. With the help of a bunch of spooky characters, including a sweet little monster, they make the perfect soup.
Bone Soup is a cute Halloween tale that's not too spooky even though it features monsters, ghouls, a ghost, mummy and skeleton. My 4-year-old loved the charming illustrations and found the story engaging. I do kind of wish we had read Stone Soup prior to Bone Soup. It would have given her a little more frame of reference. But when I told her we could make our own "Bone Soup" from the included recipe, she was very excited.
Capucilli's text is great fun for reading aloud — "TAP! TAP! TAP!, WHIRL-WHIRL, WHOO-OO-OO-SH," but some of the color choices for font are unfortunately hard to read in lower-light situations. You'll need to turn a light for this one. Otherwise, it's a delightful read.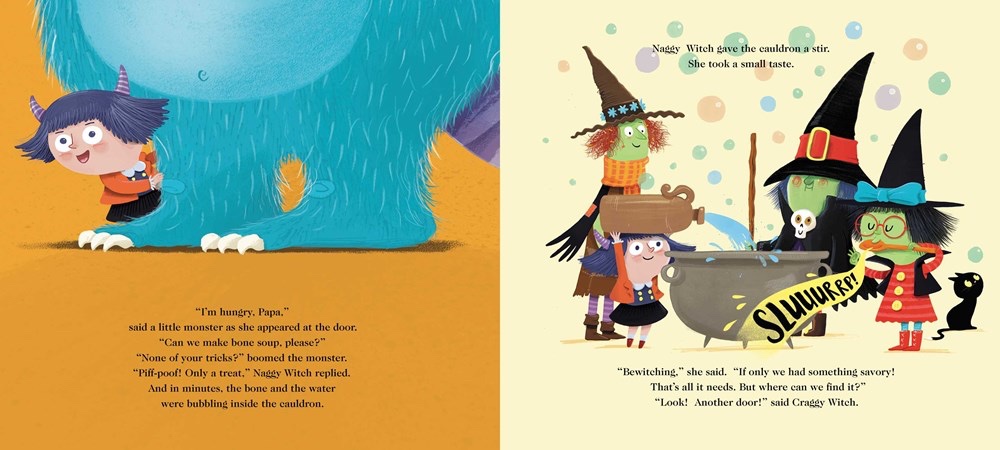 ---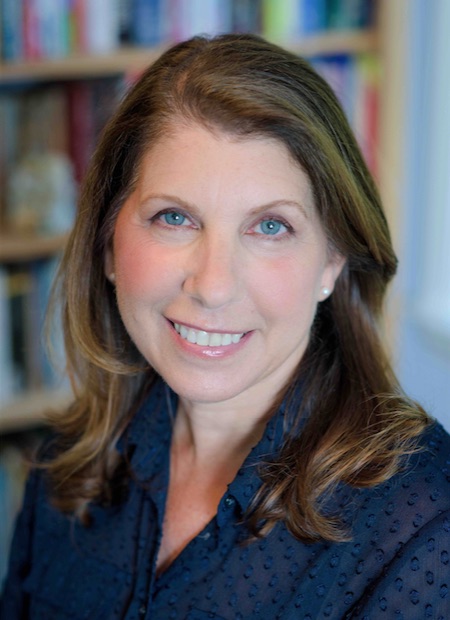 Want more spooky fun? Download a Bone Soup story hour kit.
Alyssa Satin Capucilli is the award-winning creator and author of the Katy Duck series and the bestselling Biscuit series, which has sold over twenty-eight million copies. A professional dancer as well as a writer, she lives with her family in Hastings-on-Hudson, New York. To learn more, and to download a free story hour kit for Bone Soup, visit her website: alyssacapucilli.com.