What makes you special? Is it the clothes you wear or the style of your hair? One little bear discovers it's who you are that matters in Harold Loves His Woolly Hat, by Vern Kousky.
What makes a bear special? For Harold, it is his beloved striped woolly hat. He wears it when he sleeps, when he goes to school, and even when he takes his monthly bath. But when a crow whisks the hat off his head and high up into a nest, Harold doesn't feel so special anymore. He tries everything to get it back — offering the crow blueberries, worms, and even shiny objects — but alas, the crow will not budge.Turns out that the hat has a new special purpose: keeping three baby crows warm.—Synopsis provided by Schwartz & Wade
 Harold Loves His Woolly Hat is a sweet picture book that not only celebrates individuality but ingenuity and selflessness — at least on the part of Harold — as well. It would have been nice to see the crow show some remorse for its behaviors, but the book offers a good starting place for conversation with your little one.
Kousky's loveable and lively illustrations will quickly draw little ones in, although I do think that 6- and 7-year-olds may be too old for this one.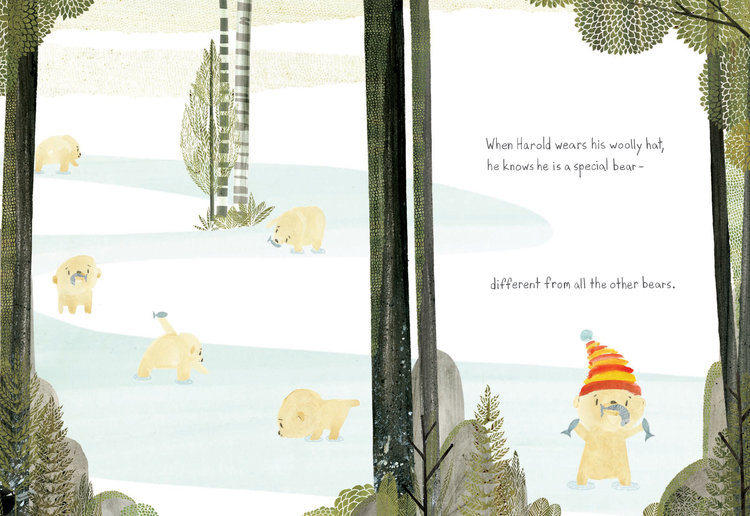 © 2018, Cracking the Cover. All rights reserved. Unless otherwise noted, all books — digital and physical — have been provided for free by publishers in exchange for honest and unbiased reviews. All thoughts and opinions are those of the reviewer.