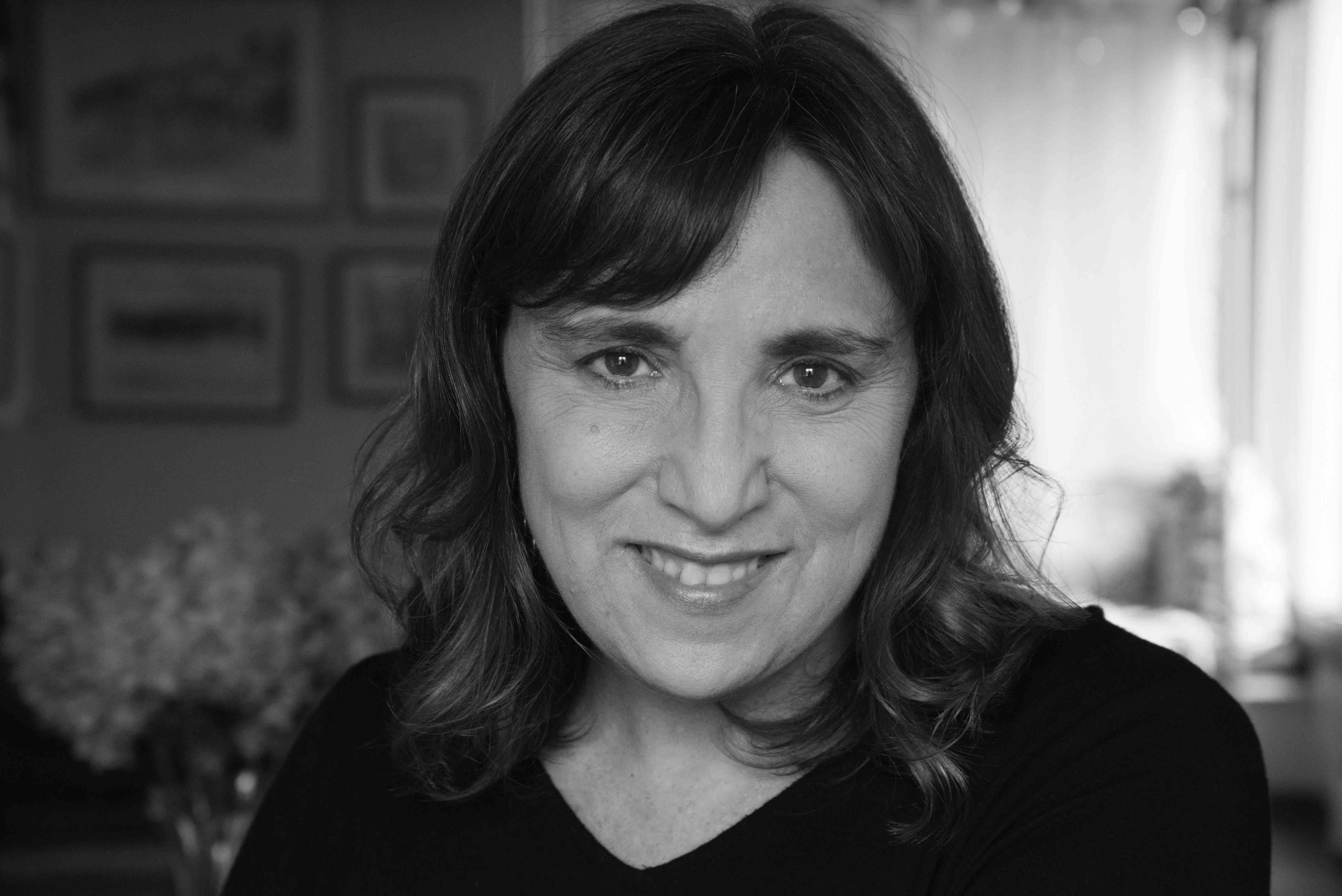 Jennifer Castle writes because she's always written. When she was a kid, she would make up serialized stories in her head while riding the bus to and from school. She started writing her first (unfinished) novel at the age of 13. 
"When something has always been a big part of who you are, and you find that you just love it (even when it's hard), then there's pretty much no way you can stop," Jennifer told Cracking the Cover. "The fact that my writing gets published and shared with actual readers is a giant bonus!"
Meet Jennifer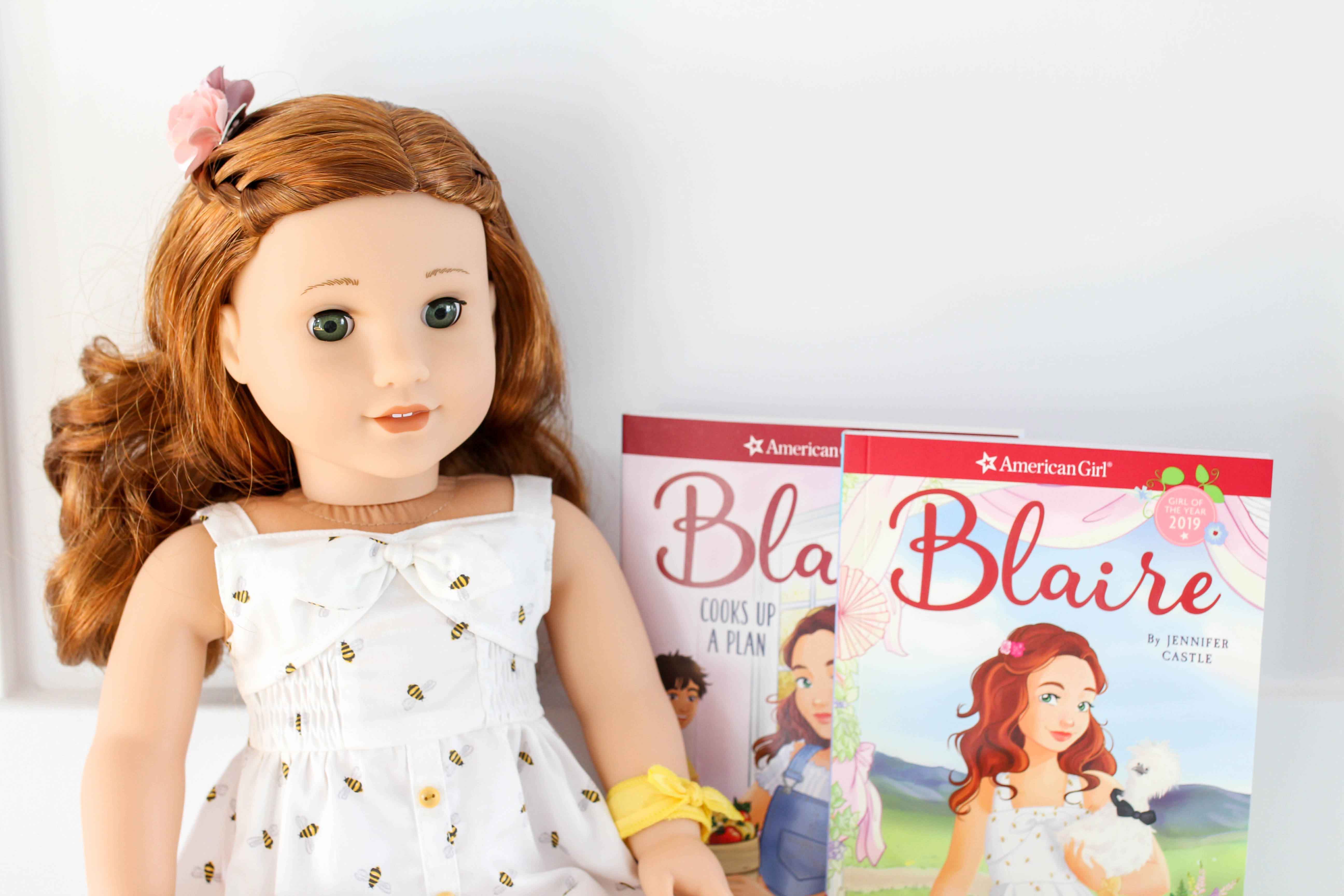 Jennifer is the author of 12 books for middle grade and young adult readers, including Blaire and Blaire Cooks Up a Plan featuring American Girl's Girl of the Year 2019 Blaire.
Jennifer came to writing books well prepared. Before moving on to writing full time, she produced educational interactive media for young people, including a website for PBS Kids called It's My Life.
"I researched and wrote quite a bit about social-emotional issues for preteens, so when it came time to write fiction, I had a good range of knowledge about heavier topics," Jennifer said. "As a result, my YA novels explore themes such as grief, friendship, identity, depression and learning differences."
Read Cracking the Cover's review of the Blaire doll and books.
Having grown up in the "Barbie generation," it wasn't until her niece became obsessed with the early historical (BeForever) dolls, that Jennifer learned about American Girl.
"Once I had two daughters of my own, AG quickly became a large, positive part of their imaginative play and reading," the author said. "I always read the books and admired how well-written and carefully crafted they were and knew I would love to author one someday."
Meet Blaire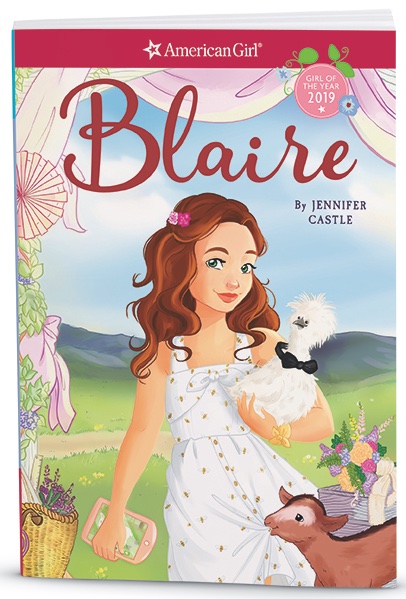 Fast-forward a couple of years. Jennifer had finished writing her fourth YA novel in a row and was looking to switch things up. American Girl had launched its publishing partnership with Scholastic, and Jennifer's agent suggested submitting her for future projects.
"Of course, I said yes," Jennifer said. "I knew I was being considered for something when they sent me a list of specific story elements and themes, asking if I had personal connections to any of them. It was an amazing surprise to hear that I'd been selected to write the books for the Girl of the Year 2019!"
Jennifer says she was chosen based on the strength of her previous work, especially her novel Together at Midnight, and her background writing about social-emotional issues.
"The fact that I have experience with adjusting to a food restriction — my younger daughter has Celiac disease and is gluten-free, and I struggled with Crohn's Disease when I was an adolescent — and live in one of the areas AG was considering as a setting (New York's Hudson Valley), also came into play. I'm told these selection processes are very competitive, with AG dedicated to finding the right author fit for a character, and I feel extremely fortunate to have been the match for Blaire!"
By the time Jennifer was asked to join the "Blaire project," American Girl had already decided the character would live on a sustainable farm that included a farm-to-table restaurant and event space, and that she enjoyed cooking and using her creativity to make things beautiful.
Collaboration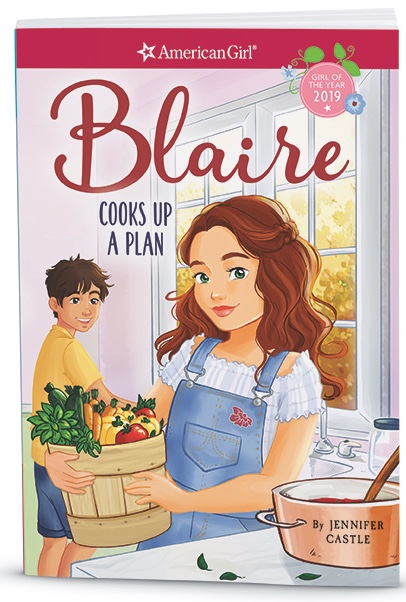 From there, it was up to Jennifer to flesh out Blaire's world, which includes a bed-and-breakfast, animals, a barn renovation and first farm wedding. Jennifer also created characters like Cat (the farm manager), Grandpa, and Blaire's best friend, Thea.
"The process of working with American Girl and Scholastic on a story is super-collaborative," Jennifer said. "I think of it as a DNA spiral: my ideas would help evolve theirs, and theirs would come back to push mine further along, and so forth until the finished book."
Along those lines, "coping with food sensitivities" was part of Blaire's character sketch from the beginning, but the American Girl editors left it up to Jennifer what type of sensitivity that was.
"I would like to clarify here that a 'food allergy' and a 'food sensitivity' are different and shouldn't be confused," Jennifer said. "The obvious thing would have been to make Blaire gluten-free, like my daughter, but after a lot of pondering and research, I felt dairy would be more challenging for Blaire as a cook and as a kid in general. Gluten-free food options out there are plentiful and excellent, while dairy-free options are not so much. Dairy sensitivity is also more common. But I aimed to write the story in such a way that Blaire's struggles could be about any type of food restriction."
Before drafting Blaire's books, Jennifer read a few contemporary AG books she was not familiar with and reread a few beloved ones.
"What struck me is that when you have different authors bringing different characters to life, in different settings, each book really stands on its own," she said. "I was encouraged by the editors at American Girl to bring my specific voice and humor to Blaire's narrative, and that was also very freeing. I will say that the editors at American Girl are incredible and really help make these stories the best they could be. As an author, I learn with each book, and I learned in spades from them."
Becoming an American Girl author has certain benefits, Jennifer said. "Some authors get lucky and see their characters come alive on a stage or screen. I'm a different kind of lucky: I got to see my character in doll form and give her a big hug!
"It's an almost surreal feeling to know that this character, who I spent a year thinking and writing about and rather feels like a third daughter to me, will become part of the imaginations and childhoods of so many kids. I hope young people forge connections with her that inspire, entertain, comfort, and last a lifetime."
---
Learn more about Jennifer Castle and Blaire by reading the complete transcript of the author's interview with Cracking the Cover.