WE ARE NOT FRIENDS, by Anna Kang and Christopher Weyant, Two Lions, May 1, 2019, Hardcover, $17.99 (ages 3-7)
We Are (Not) Friends is the fourth book in the charming You Are (Not) Small series by Anna Kang and Christopher Weyant.
In the latest picture book, the beloved fuzzy pals are having a playdate when someone new joins them. But three is a difficult number when friends are involved. It's hard to know what to say and how to act when everything changes. As the book progresses, the trio learn that adding a new friend can be great fun.
Over the years, we've enjoyed the other books in this series, and We Are (Not) Friends compliments them perfectly. My 5-year-old said the book is "Great!" and "Lots of fun." The words are easy enough for my junior kindergartener to read on her own, and the sparseness of text allows the illustrations to fill in context.
We Are (Not) Friends gives readers broad, overarching emotions, but doesn't spell out nuances. It provides strong jumping of points for questions — Why? What happened? How would you feel?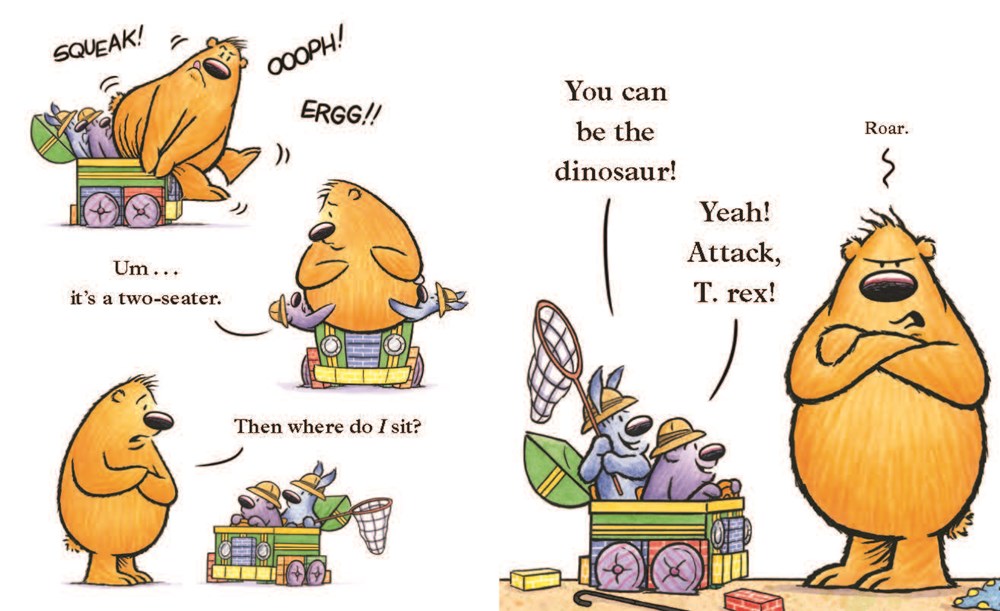 The publisher's suggested age range is 3-7. I think 7 and maybe even 6 are a stretch. I think my daughter will have outgrown them by the time she turns 6. However, they'd be great fun for older siblings to read to their younger ones.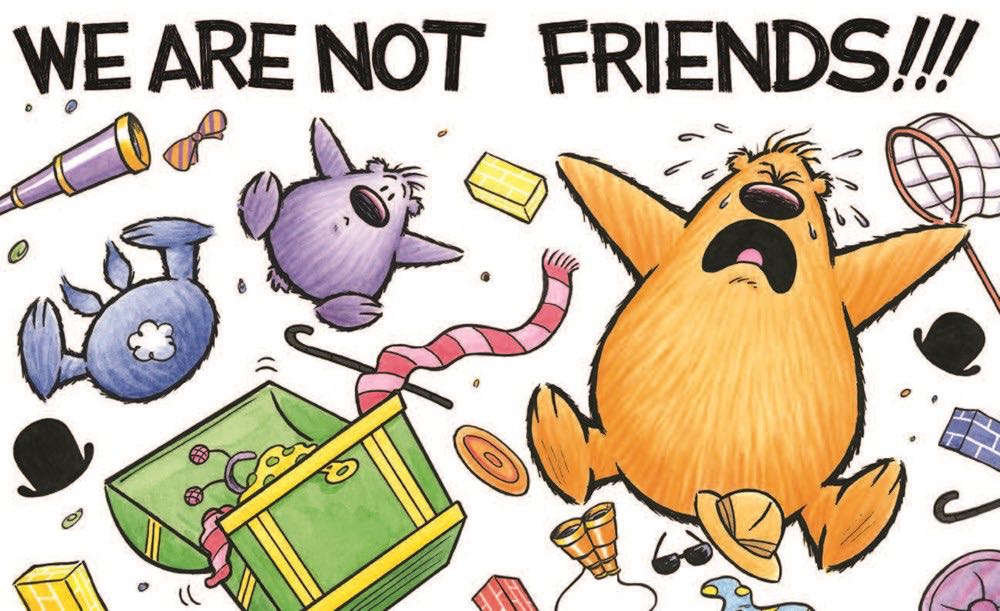 ---
Anna Kang and Christopher Weyant are the creators of Theodor Seuss Geisel Award winner You Are (Not) Small as well as series titles That's (Not) Mine, I Am (Not) Scared, and We Are (Not) Friends. They also wrote and illustrated Eraser, which was recently honored with The Christopher Award, Can I Tell You a Secret?, and Will You Help Me Fall Asleep? Christopher's work can also be seen in The New Yorker, and his cartoons are syndicated worldwide. This husband-and-wife team lives in New Jersey with their two daughters and their rescue dog. Visit them at www.annakang.com and www.christopherweyant.com.
© 2019, Cracking the Cover. All rights reserved.