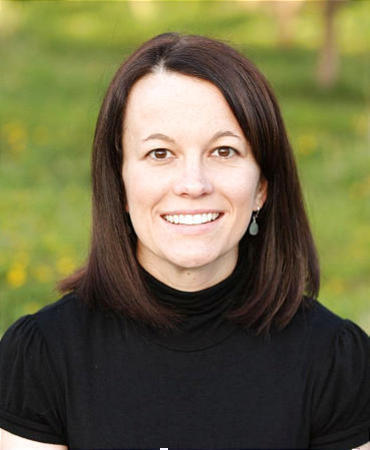 In December 2009, author Ally Condie signed a three-book deal with Dutton Children's Books, an imprint of Penguin Young Readers Group. Her first book in the trilogy is called "Matched."
As a newspaper reporter, I've had the opportunity to speak with Ally twice — just after her book deal was announced and just prior to the release of "Matched" — and I think what most stood out was how grounded Ally is. She seems genuinely surprised and humbled by her sudden burst of fame.
She describes the past year or so as crazy, but great.
"It's starting to sink in," Ally said. She never had any outside help before, but now has someone who helps with her kids six hours a week, which she says "isn't very much, but it is a difference."
"Mostly it's been learning to manage the different scale of the writing," Ally said. "I've been writing books for a long time, almost 8 years. I've been writing for several hours a day. But it's more. This is bigger. There's more travel. More people who have wanted to do an interview. It's been interesting to learn how to balance and I don't know if I've figured it out yet. "
Ally says the idea for "Matched" — a dystopian romance — came from a combination of experiences, including chaperoning a high school prom when she used to be a teacher and a discussion she had with her husband about defining marriage.
Ally built her new world around the idea of matching. "I felt like, my husband should be credited for that, too," she told me. "He's an economist and he said, 'What if we could write the perfect a logarithm to line people up, like matchmaking?'"
Matchmaking is not a new idea,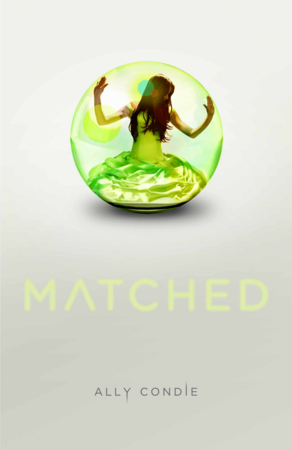 Ally said. There are websites that purport to do that now. What she did was make it different by involving the government.
From there, she had to build a world that would feel realistic, and that involved asking some key questions. In what kind of a world would this take place? What would need to happen in order for this to be accepted? And what's going on?
"I sort of built this society that has a lot of good things about it, too," Ally said, "because you have to be able to see why the people would relinquish control. So I was thinking about things like cancer and other things, that if they really could eradicate, wouldn't you be willing to sign over some choice? "
It took Ally about a year to write "Matched" and she began querying it in August 2009. She had an agent in October that same year and a month later, she had a deal.
It sounds easy, but Ally sent out something like 25 query letters. Of those 25 seven offered representation and 18 rejected her outright.
"I got a lot, a lot of rejection," Ally said. "And there was a point where I was like 'This is ridiculous, why am I even trying this?' … Eventually I did get some offers of representation. That was really exciting."
"Matched" went to auction and ended up at Penguin. And Ally ended up working with editor Julie Strauss-Gabel, a woman whose career Ally admired from afar. "I never in a million years thought I'd get to work with her," Ally said. "It's been unbelievable."
Originally quieried as a standalone, "Matched" was sold as a three-book deal. Ally's currently in the editing stages of the second book, "Crossed," and is about 100 pages into the third one, which has yet to be titled.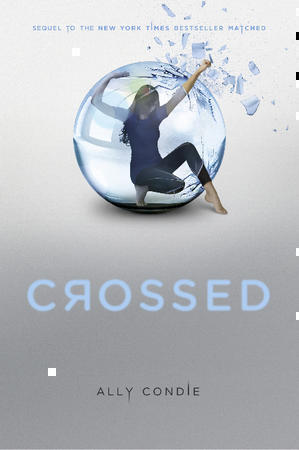 Though she has about 25 pages of notes, Ally never really knows how they'll work out. The finished product very rarely resembles an original outline, she said. "It's taken me a full year to write ('Crossed'). And I still have a long way to go."
Some people may be surprised to learn that "Matched" isn't Ally's first book. She's the author of six other books, including "Freshman for President" and "Being Sixteen." But "Matched" is her first foray into dystopian themes.
"It's not a contemporary novel, which I've always written," she said. "But I'm the same writer and the books are still, I don't know, clean. … There's not a huge departure in style of writing or the content. But it's a very different setting that I think is exciting."
"Matched" is a story of growth and choice, Ally said, of a young woman learning to rebel on a personal scale.
"It's an interesting book to write because all is not well in the society," she said. "But I'm telling it through the point of view of someone who doesn't know that yet. So you do get the sense that there's a lot going on off stage, and she's (Cassia) going to be a part of that soon, but right now she's kind of coming into awareness. I did really want it to be a book about this one character and her falling in love and how revolutionary that feels on a lot off different levels."