Halloween has passed and Christmas is still more than a month away, so now is the time to celebrate the things we're thankful for. The following are some seasonal books sure to delight young readers.
FIVE LITTLE THANK-YOUS, by Cindy Jin and Dawn M. Cardona, Little Simon, Sept. 3, 2019, Board book, $7.99 (ages 0-5)
This short book of five important thank yous — family, food, friends, love and self — is a great introduction to the Thanksgiving holiday. Inspired by the construction paper Thanksgiving turkeys kids learn to draw with their hands, this novelty book has a collage art style that are bright and appealing.
The suggested age range is 0-5, and at first glance, it skews a bit younger. However, my 5-year-old was immediately drawn to it and was even inspired to create her own Thanksgiving art.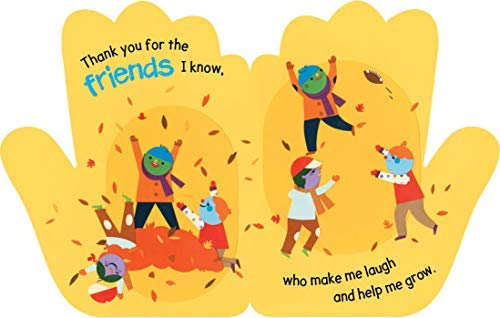 ---
THE GOLDEN RULE, by Ilene Cooper and Gabi Swiatkowska, Harry N. Abrams, March 1, 2007, Hardcover, $17.95 (ages 1-8)
A young boy learns the meaning of the golden rule — So unto others as you would have them do unto you — from his grandfather. The golden rule, his grandfather explains, is a simple statement that can be practiced by everyone.
In a time when it seems like everyone is taking sides, this book is a simple reminder that kindness is is most often the best choice. Impressionist paintings are warm and inviting.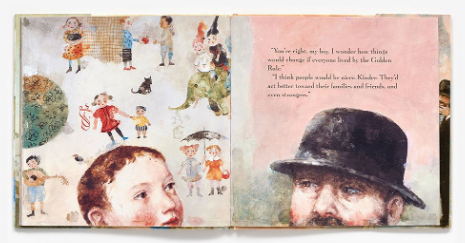 ---
SWEEP, by Louise Greig and Julia Sarda, S&S Books for Young Readers, Sept. 3, 2019, Hardcover, $17.99 (ages 4-8)
Ed's bad mood begins as something really small, hardly a thing at all. But before long it grows, gathers pace, and spreads through the whole town. Can Ed sweep his troubles away?
Sweep is bold and charming and a perfect way to help children visualize feelings. The vibrant colors and striking illustrations are delightful.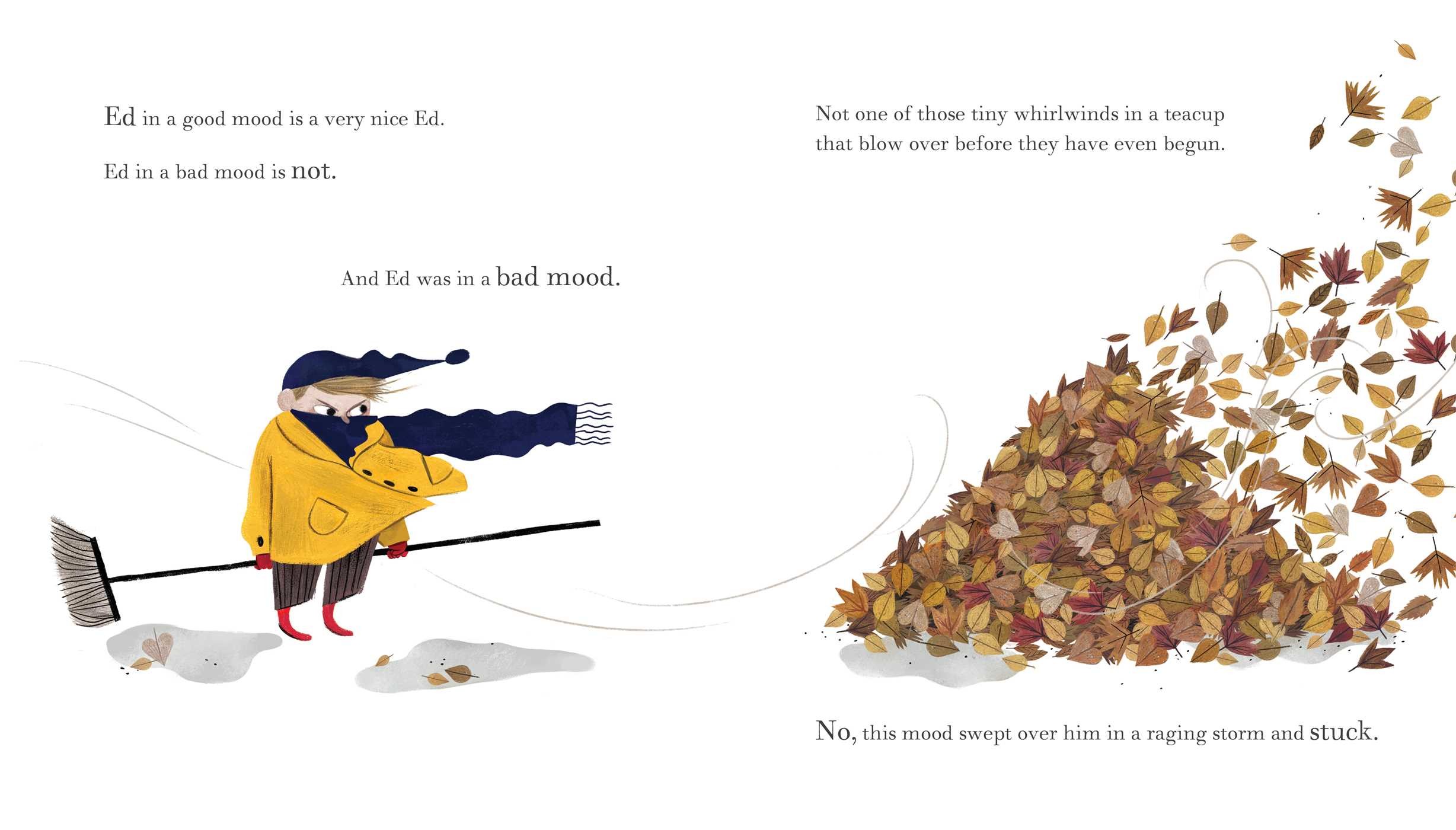 ---
GULP, GOBBLE (READY-TO-READS), by Marilyn Singer and Kathryn Durst, Simon Spotlight, Sept. 24, 2019, Softcover, $4.99 (ages 3-5)
Gulp, Gobble brings a whole host of animals to a picnic. This is a perfect feast for beginning readers that features 24 rhyming words and pronunciation guide. See how a frog "gulps," a shark "gobbles," a chicken "pecks," and more.
The bold colors and charming illustrations are a great compliments to the text.