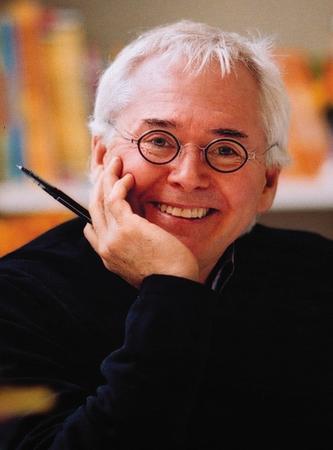 Part 2 of 2. Read Part 1.
Arthur, a loveable aardvark "trying to navigate the mud puddles of life" is now one of the most popular children's book characters in the world. And it all started with a bedtime story.
Author/illustrator Marc Brown's son asked him for a bedtime story about a weird animal, and somehow an aardvark popped into his head.
Thirty-five years later, and Arthur is a mainstay in millions of households the world over.
In celebration of those 35 years, Marc has released a new Arthur book, his first in almost 10 years. "Arthur Turns Green" follows Arthur and his friends while they work to do their part for the environment. The twist? When Arthur comes home from school with green hands, D.W. thinks the Big Green Machine is actually turning Arthur green!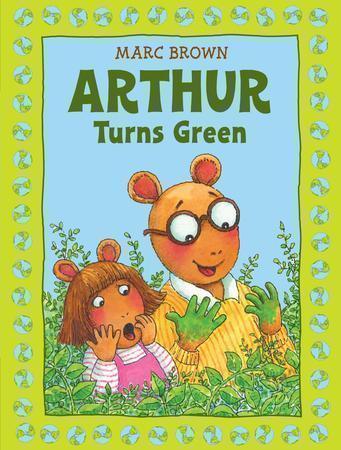 D.W. is Marc's favorite character because she has all the funny lines. "I love writing the words that come out of her mouth," he said. "It is so much fun to go into her mind when I'm writing a story. It's just like Wacky World."
Marc never imagined how popular Arthur would become. He initially thought there'd be a few books and that would be it. He was wrong. Not only has he sold more that 65 million books in the U.S. alone, but work is set to begin on the 16th television season of "Arthur" for PBS.
The whole thing is a bit mind-boggling for Marc, who is involved with all aspects of production. But that doesn't mean he does it all alone. "I work with many, many people," he said. "Animation is very complicated."
"So many talented people come together to make each of those little television shows happen," said Marc. He works with writers, producers, directors, storyboard artists, animation artists, the people who do the sound mixes and people who play the characters to create approximately 10 episodes each year.
Each show is the combination of two stories and an interstitial, which connects the two stories, and usually the two stories are thematically linked. Live-action children take part in the interstitial, and they've been told what's happening in the animated story so they can relate to what's going on in Arthur's world.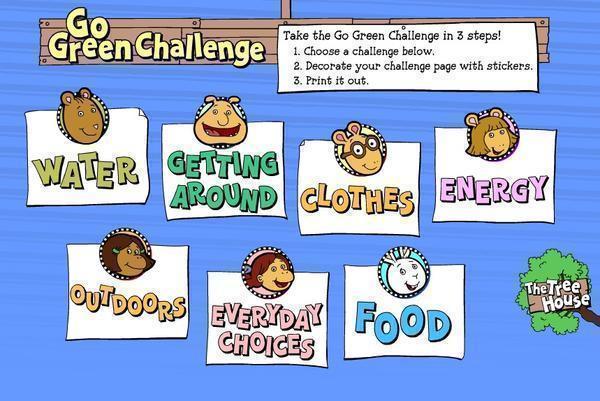 The PBS series began about the time when Marc had published some 15 books, and it changed the way Marc approached things. "I have idea drawers in my studio and all of the sudden I had to share," Marc said. "I didn't have to, but I did share all of my future book ideas with the television writers. It was like we had this insatiable need of writers needing story ideas, so I gave away my book ideas."
But giving away book ideas put Marc in the odd position of having to write and illustrate his books after a television episode had been done, requiring adaptation on his part. "I may not have done it exactly the way the TV writers had done the story," Marc said.
"Very early on I had to learn how to share. It wasn't easy, either. That's what this became for me, a lesson in sharing something that was mine and very personal to me with lots of other creative people who are in the process now."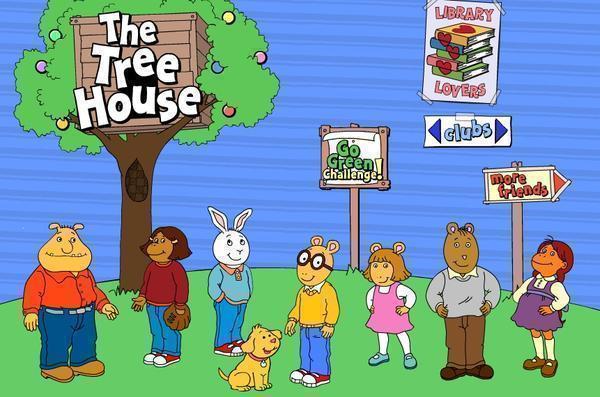 And Marc continues to share, especially with the kids who come out to meet him for author visits and signings. Marc looks forward to meeting his young fans and hearing what they have on their minds.
"It's my opportunity to really connect with who it is that I work for," Marc said. "Kids are my boss. And I look forward to having a job review."
Kids in Utah will have the opportunity to meet Marc in person Monday, April 18, at 5 p.m. at the Anderson Foothill Library, 1135 South 2100 East. Marc's visit will include a little presentation of how he gets ideas, how he write his books, where he lives, and what his family looks like. Marc will draw and read the newest Arthur book. And everything will be projected on a large screen so people can see it.