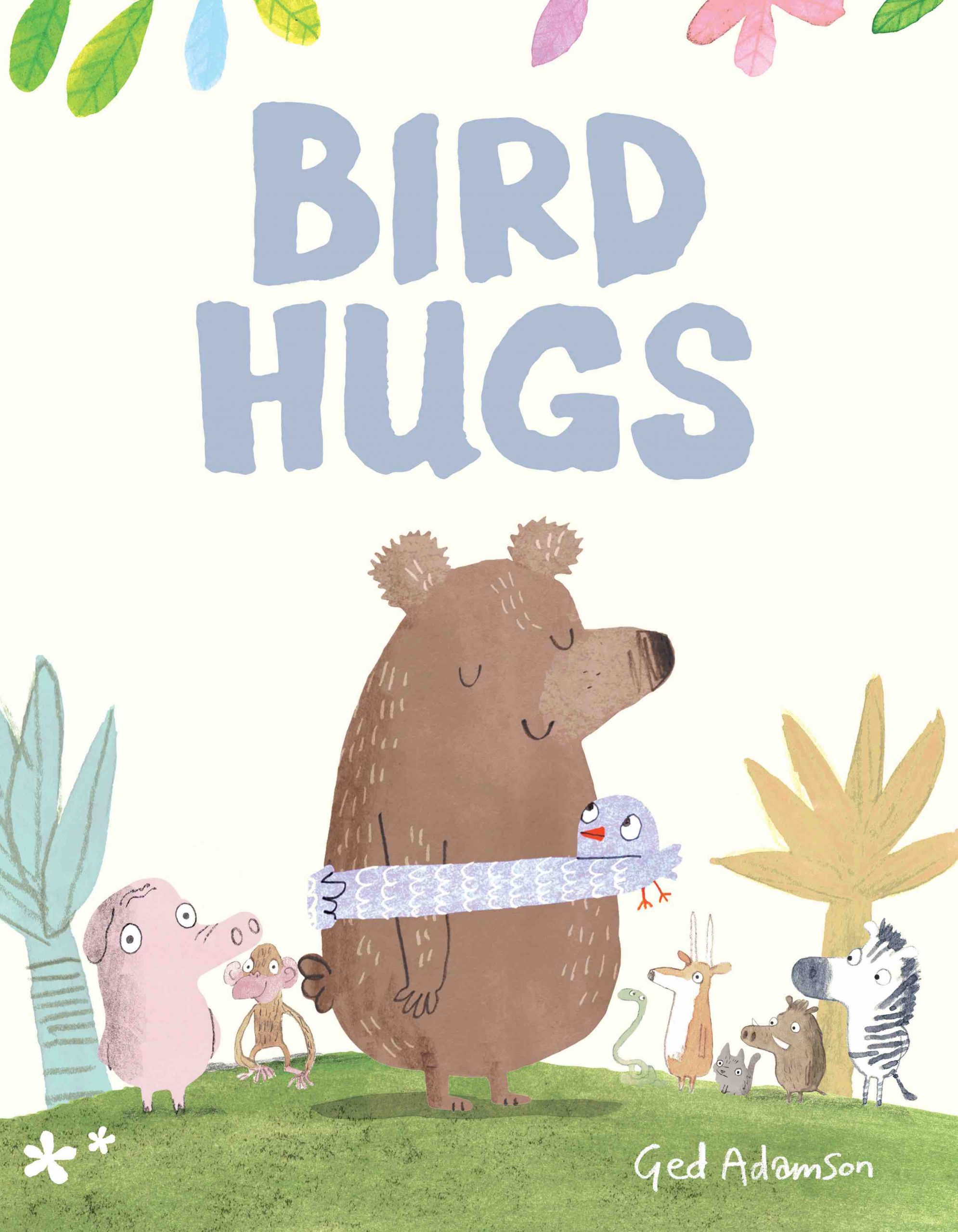 BIRD HUGS, by Ged Adamson , Two Lions, Feb. 1, 2020, Hardcover, $17.99 (ages 3-7)
A bird realizes his differences can be an asset in Ged Adamson's Bird Hugs.
Bernard isn't like other birds. As a baby, he didn't realize he was different, but as his friends begin to fly, Bernard finds his wings are too long to take flight. As hard as he tries, even with help, every attempt ends with a crash landing.
What good are wings if you can't fly?
Dejected, Bernard finds a lonely tree branch and makes himself at home. Then one night, he hears someone who's even more depressed than he is. Without thinking, Bernard jumps in and gives the orangutan the one thing he's perfectly made for — a big hug. Maybe, just maybe, what makes Bernard distinctive is worth embracing.
Bird Hugs is a sweet picture book perfect for this time of year. Ged Adamson's charming characters pair perfectly with simple, but effective, text. The messages of compassion and understanding are spot-on for preschoolers. It may be too young for 6- and 7-year-olds on its own, but would be a great option for older siblings reading to younger.
© 2020, Cracking the Cover. All rights reserved. Unless otherwise noted, all books — digital and physical — have been provided for free by publishers in exchange for honest and unbiased reviews. All thoughts and opinions are those of the reviewer.