In 2015, Penny Parker Klostermann and Ben Mantle's There Was an Old Dragon Who Swallowed a Knight was released to rave critical reviews. Since then it's garnered an impressive 4.8 out of 5 stars on Amazon. Now the beloved book is back in board book format, making it even more accessible to young readers.
There Was an Old Dragon Who Swallowed a Knight is a play on the classic swallowed-fly book. This time around, though, there's an old dragon who goes around swallowing an entire kingdom. Based on the story, there's a little bit of predictability here, but some delightful twists keep it fresh throughout.
One of the things that makes There Was an Old Dragon Who Swallowed a Knight stand out is Klostermann's rhymes. I've read a number of "swallowed" books that feel a bit forced. Not so with this one. The mark of a good rhyming book is one that's easy to read aloud, and this one is quite fun. Your tongue fairly bounces as you share this silly tale.
Mantle's illustrations are also to be commended. They're bright and comical and truly do make you laugh out loud.
The publisher's suggested age range on the board book edition is 0-3. I've pushed that up to 0-4. While I wouldn't purchase this version for a 4-year-old, it certainly will grow with a child. Our first exposure to Room on the Broom was in board book form, and my almost-6-year-old still prefers it in that format because it's her book. I can also see older siblings really getting a kick out of reading it to younger brothers and sisters.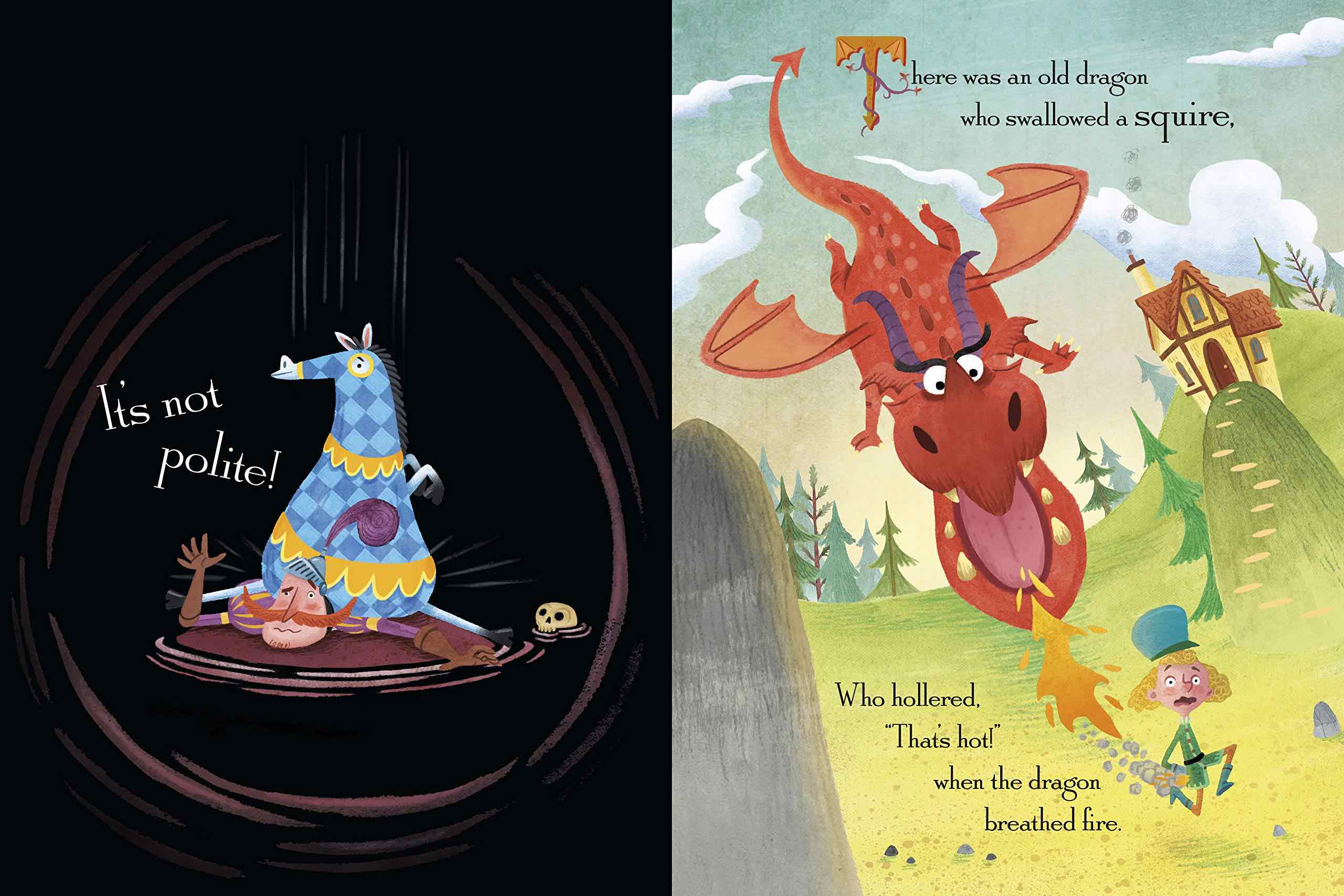 © 2020, Cracking the Cover. All rights reserved. Unless otherwise noted, all books — digital and physical — have been provided for free by publishers in exchange for honest and unbiased reviews. All thoughts and opinions are those of the reviewer.