Children love learning about themselves as babies. They have lots of questions and will ask them over and over again. World So Wide, by Alison McGhee and Kate Alizadeh, celebrates those first experiences.
Somewhere in the world
the world so far
the world so wide
someone is the youngest person alive.

 What will be the first sights they see?
Sun and moon and sky…
the love in someone's eye?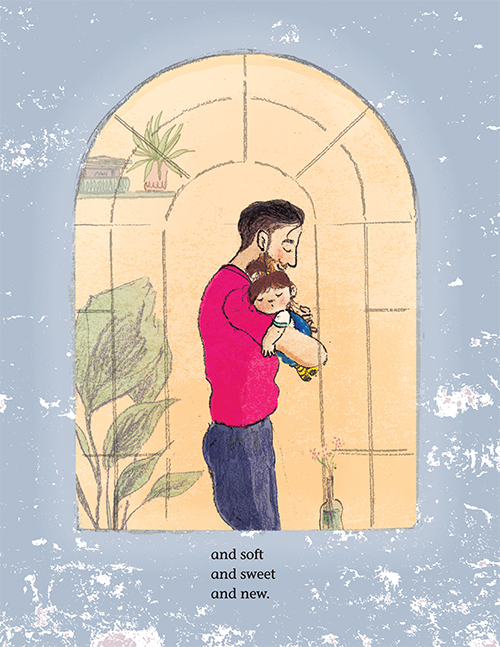 World So Wide is equally a book for parents and children. The interactive nature of its text begs for it to be a family affair. Why not read to a child in your lap about another child, a younger them you once cuddled in your arms? The book works best when both parent and child are active participants.
Alison McGhee's text is languid and sparse. It has pauses and prompts throughout. Kate Alizadeh's digitally created illustrations are beautiful. While vibrant and bold, they also have a calming quality to them.
The publisher's suggested age range for World So Wide is 0-6. I think 2-5 is probably a better fit.
© 2020, Cracking the Cover. All rights reserved. Unless otherwise noted, all books — digital and physical — have been provided for free by publishers in exchange for honest and unbiased reviews. All thoughts and opinions are those of the reviewer.