A PIGLET CALLED TRUFFLE and A DUCKLING CALLED BUTTON, by Helen Peters and Ellie Snowdon, Walker Books US, March 17, 2020, Hardcover, $14.99 (ages 7-9)
Jasmine Green Rescues is a fun — new to the US — early chapter series.
The series centers around Jasmine Green, a young girl who loves animals. Jasmine's mom is a veterinarian, and her dad is a farmer. Animals are Jasmine's whole life. She's surrounded by them. And when she sees an animal that needs rescuing, she knows she has to help.
In the first book, A Piglet Called Truffle, Jasmine joins her mother on a house call and discovers a forgotten runt hidden under a new litter of piglets. The piglet is so small, no one thinks it will survive. When it's owner refuses to rescue it, Jasmine hides it in her pocket and secrets it home. She knows she can save it, as long as no one finds out.
The second book, A Duckling Called Button, Jasmine and her best friend, Tom, find a nest of orphaned duck eggs. Hatching eggs is hard work — especially keeping them warm and safe.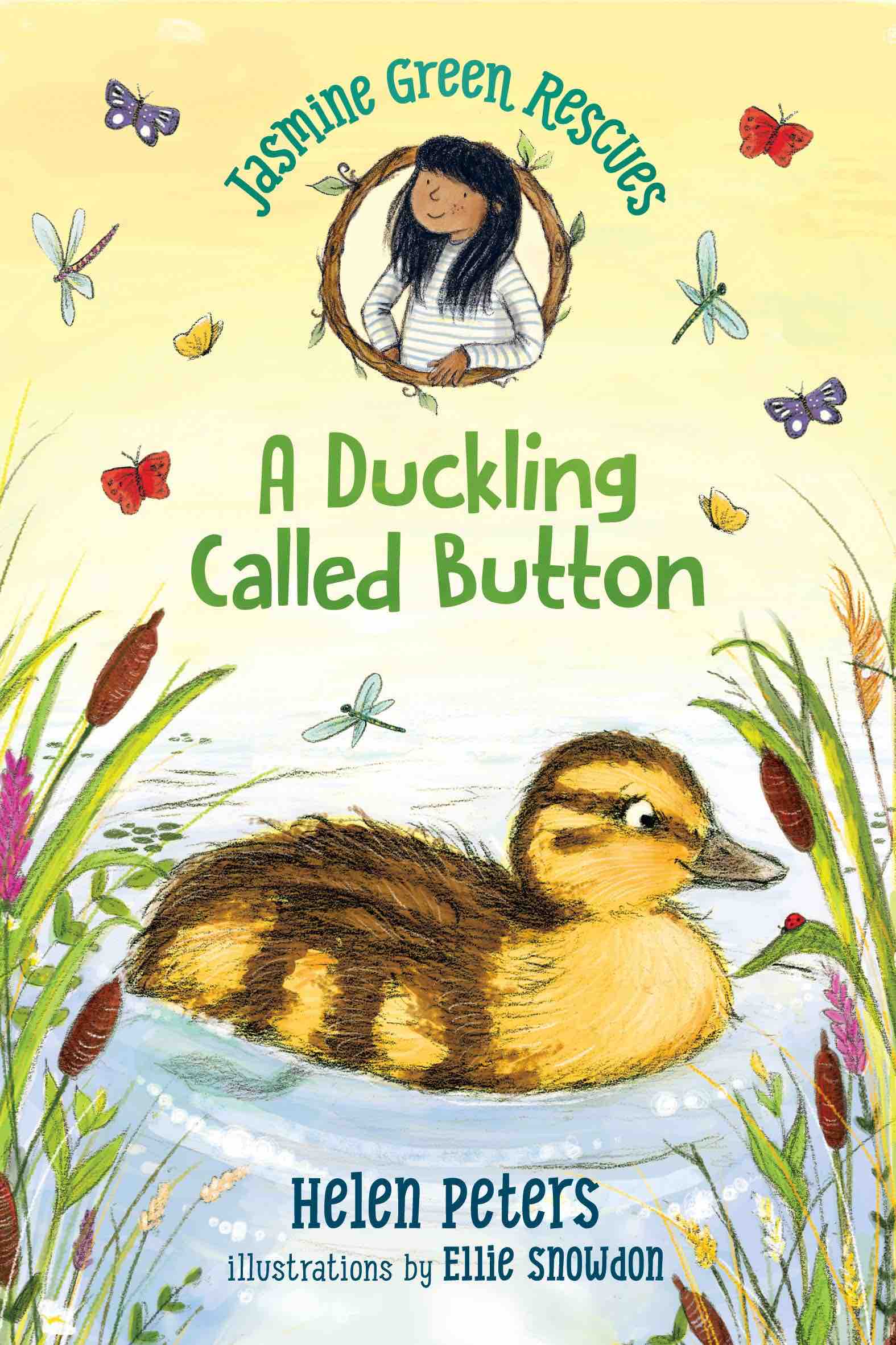 Jasmine is a charming character who knows what she needs to do and isn't afraid to do it. The pacing is fast and the stories engaging. There's all sorts of fascinating elements of farm life here that young readers — especially animal lovers — will enjoy.
Because these books were not originally written for the American market, there are a few references that may cause a little confusion. Those instances (an Aga, for example, is a kind of stove/oven) are easily deduced or explained.
With black-and-white illustrations interspersed throughout, these books are a fine transition for readers moving into chapter books. The suggested age range is 7-9, but I foresee my 6-year-old being ready for them this summer. These will be fun to read aloud together.
There are six books in the Jasmine Green Rescues, with the next two books, A Collie Called Sky and A Kitten Called Holly, set to release Sept. 1.