IT'S A GREAT, BIG COLORFUL WORLD, by Tom Schamp, Prestel Junior, March 17, 2020, Hardcover, $19.95 (ages 2-5)
It's a Great, Big Colorful World is a beautiful exploration of color that offers hours of fun.
One morning, a cat named Otto wakes up to a gloomy day. At first, all Otto can see is gray, but when his friend Leon the chameleon steps in, Otto begins to see just how many colors there are in the world.
Gray, white, black, yellow, orange, red, pink, blue, green and brown are all featured, with gray, white and black taking a total four pages and the rest of the colors consuming four pages each.
Each color comes to life in funny and imaginative spreads where pictures are within pictures and little blurbs are sprinkled throughout. There's a lot of tongue-in-cheek humor that parents will appreciate and stylized illustrations that will set kids giggling.
In many ways, It's a Great, Big Colorful World reminds me of Richard Scarry's work — Busy, Busy World; Best Word Book Ever; Funniest Storybook Ever; etc. Each spread is grand and rich with content.
While the suggested age range is 2-5, I can easily see older readers, including adults enjoying It's a Great, Big Colorful World. It makes for a great coffee table book.
My 6-year-old has already looked through this book with great interest. She was, however, sorely disappointed, and even got a little upset when she discovered her favorite color — purple — is not much more than a side note on the second pink spread. It does seem like an odd omission when purple/violet plays such a big role in the rainbow (ROYGBIV).
Still, the book is otherwise enjoyable, and worth your perusal.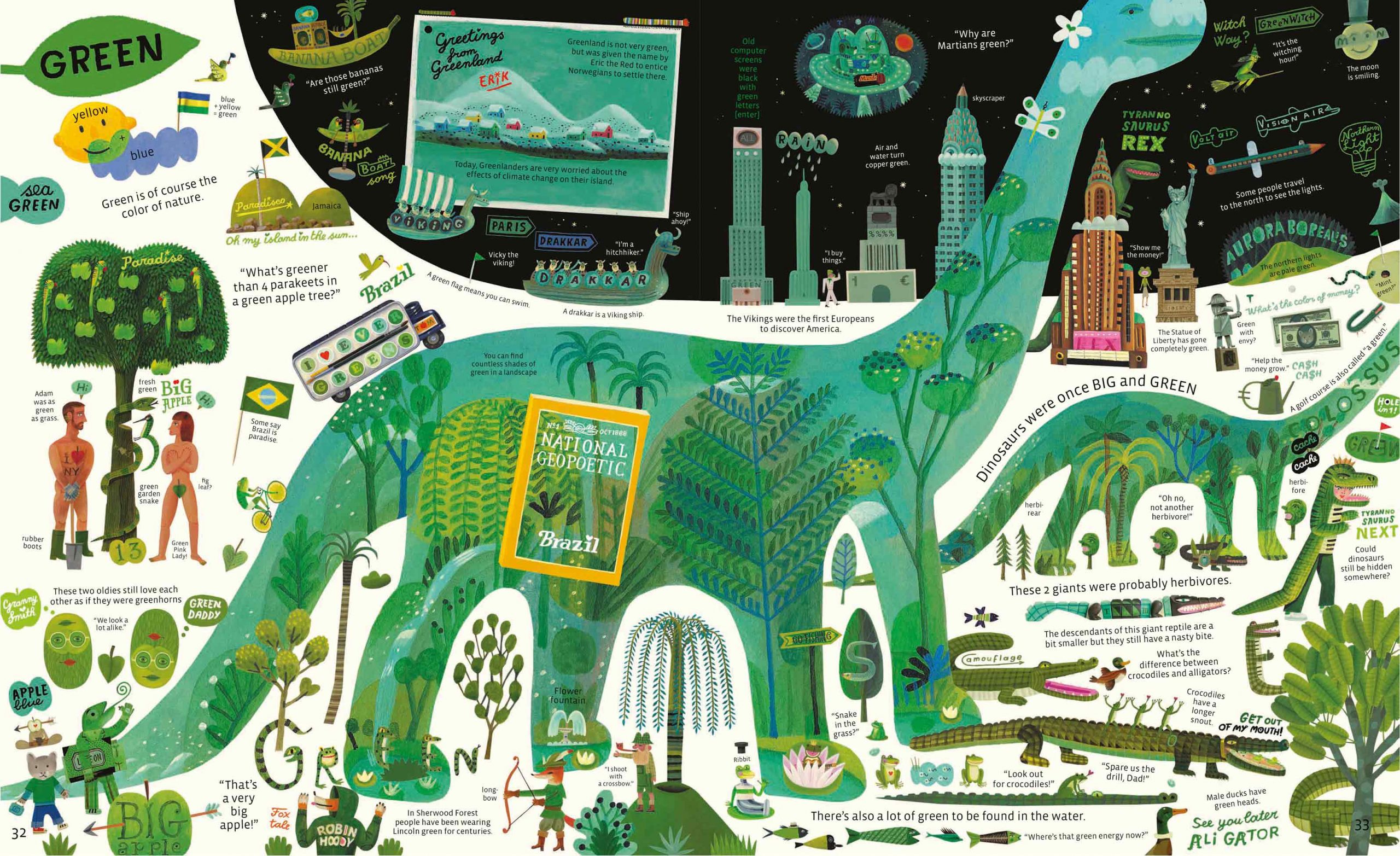 ---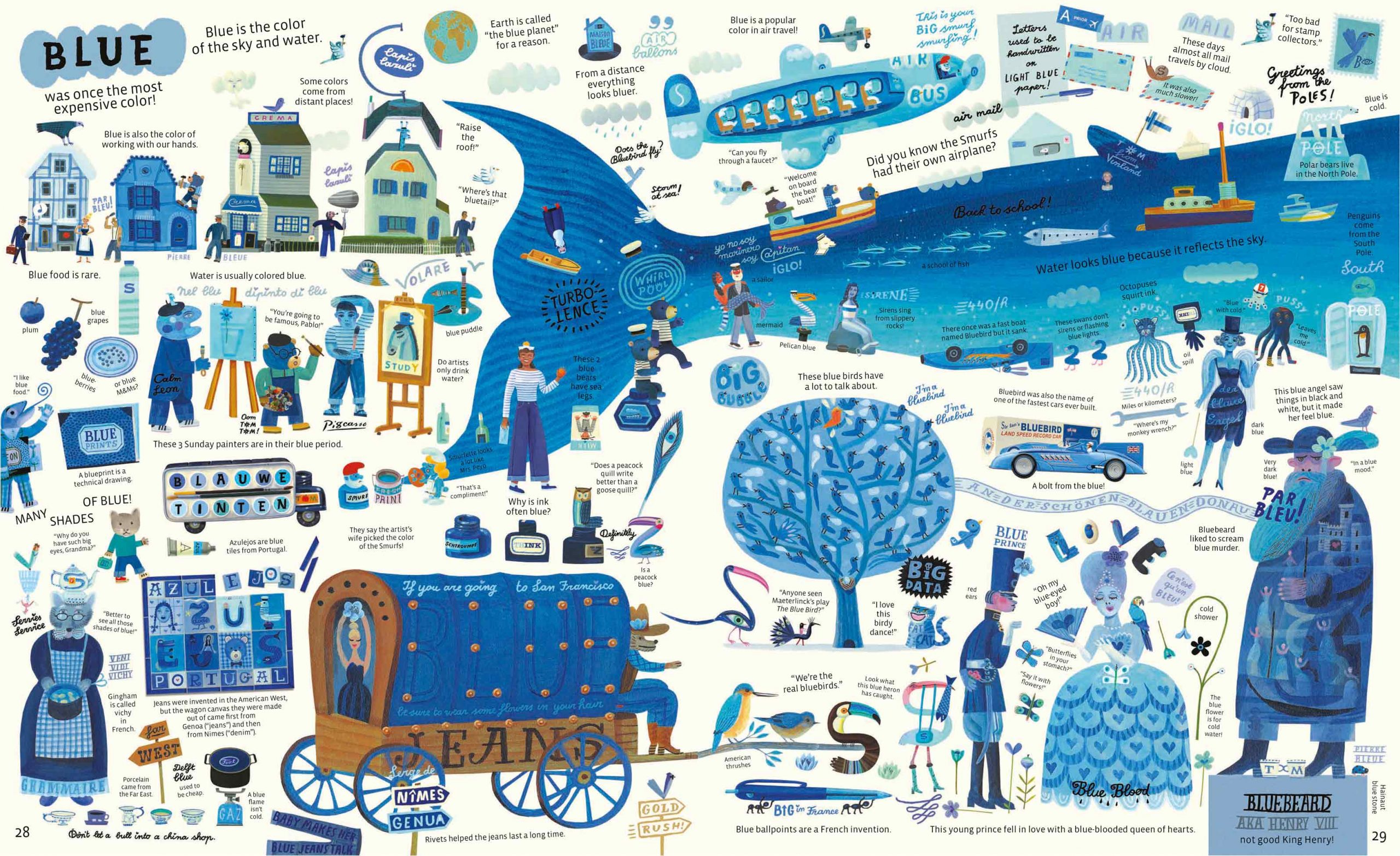 ---
---