This year, Earth Day is April 22, and like all things these days, it's a good idea to think ahead, particularly when buying books. The following books are some great options to help celebrate the Earth. Synopses provided by publishers.
AGES 3 AND UP
ALBA AND THE OCEAN CLEANUP, by Lara Hawthorne, Big Picture Press, March 17, 2020, Hardcover, $16.99 (ages 3-7)
Alba the fish has spent her entire life collecting precious objects that drift down to the ocean floor. From delicate shells to brightly colored coral, each year on her birthday she gathers one more precious item. But over the years, Alba notices her collection is losing its sparkle and that the world is changing. There is trash everywhere! When, on her birthday hunt, something unthinkable happens, it seems like the plastic may have changed her ocean home forever. Is it too late?
MY FRIEND EARTH, by Patricia MacLachlan and Francesca Sanna, Chronicle Books, Feb. 25, 2020, Hardcover, $17.99 (ages 3-5)
Our friend Earth does so many wonderful things! She tends to animals large and small. She pours down summer rain and autumn leaves. She sprinkles whisper-white snow and protects the tiny seeds waiting for spring. It's interactive format and kid-friendly art will engage both toddlers and young readers.

It is a celebration of the natural world and rallying cry for positive action for Planet Earth. Offers opportunities to share life science concepts and amazing facts about the environment with children
---
AGES 4 AND UP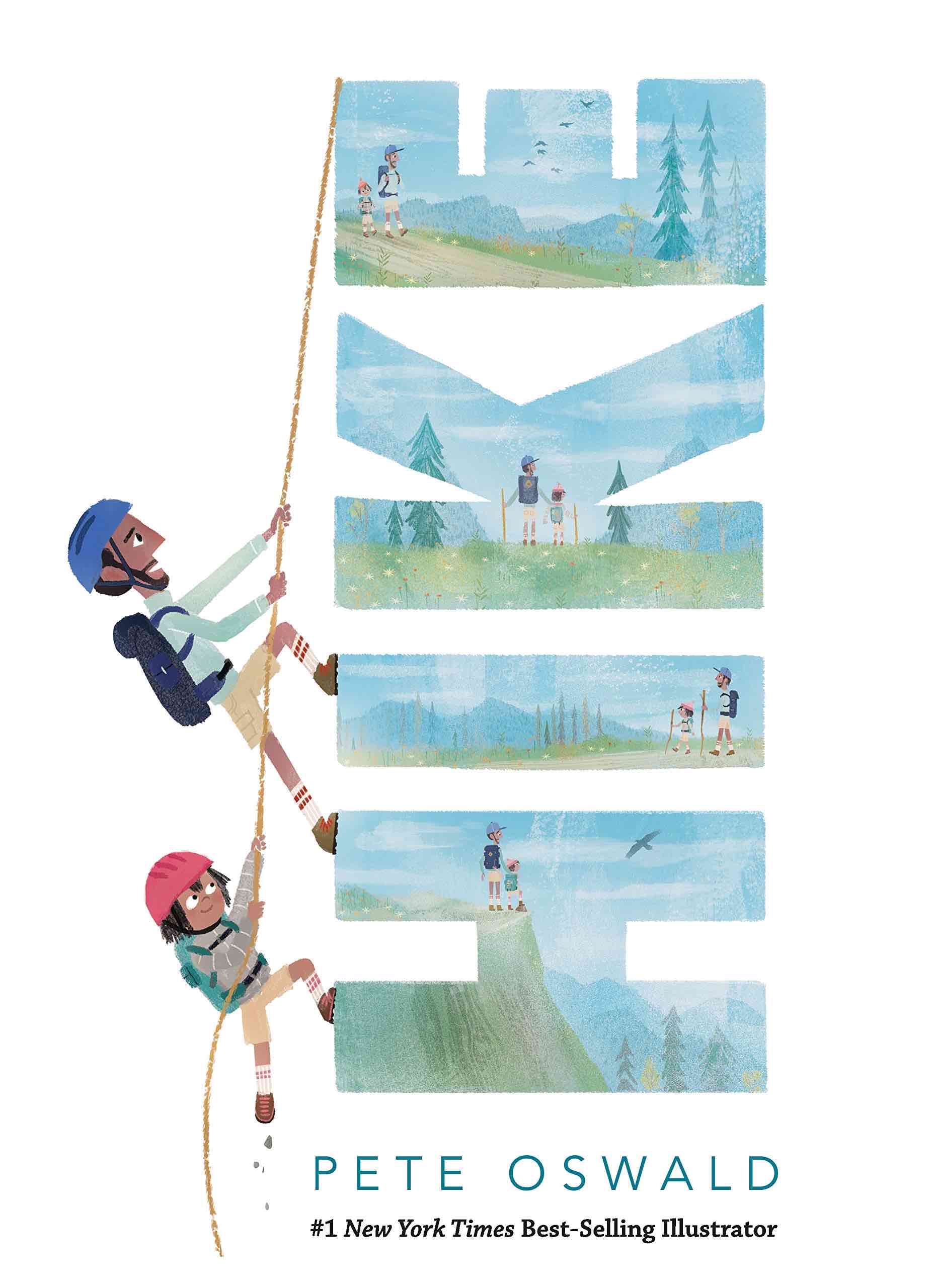 HIKE, by Pete Oswald, Candlewick, March 17, 2020, Hardcover, $17.99 (ages 4-8)
In the cool and quiet early light of morning, a father and child wake up. Today they're going on a hike. Follow the duo into the mountains as they witness the magic of the wilderness, overcome challenges, and play a small role in the survival of the forest. By the time they return home, they feel alive — and closer than ever — as they document their hike and take their place in family history. In detail-rich panels and textured panoramas, Pete Oswald perfectly paces this nearly wordless adventure, allowing readers to pause for subtle wonders and marvel at the views. A touching tribute to the bond between father and child, with resonant themes for Earth Day, Hike is a breath of fresh air.
THE STARS JUST UP THE STREET, by Sue Soltis and Christine Davenier, Hardcover, $16.99 (ages 4-8)
Mabel loves stars. She counts five from her window and thirty-seven from her backyard. But her grandfather tells her that, as a child, he could see thousands. Could it be true? Mabel climbs a hill looking for more stars — only to discover that the glow from the nearby town makes them hard to see. What would it take for her neighbors to turn off their lights, just for one night, so that everyone could see the starlit sky? Sue Soltis's tale of a young activist and Christine Davenier's luminous illustrations will leave readers curious about the dark-sky movement — and the wonder that is waiting for them just up the street.
TREES, by Verlie Hutchens and Jing Jing Tsong, Beach Lane Books, March 5, 2019, Hardcover, $17.99 (ages 4-8)
Every tree has its own story to tell in this evocative collection of poems celebrating the many varieties—from maple to willow to oak.

There are so many different kinds of trees in the world, and each has special qualities that make it unique. This lyrical, fanciful collection of poems celebrates the singular beauty of each tree, from the gnarled old apple tree to the tall and graceful aspen.
AGES 6 AND UP
Have you ever wondered what you could do to help the planet? Find out how kids are helping the environment by selling lemonade to save the honeybees, starting a petition to bring attention to climate change, raising awareness through an original comic book hero, and more! Learn all about how their ideas are preserving the environment in this story of five amazing kids everyone should meet!

A special section at the back of the book includes extras such as biographies of famous young environmental activists plus interesting ideas for other ways that kids can save the environment. With the You Should Meet series, learning about amazing people has never been so much fun!