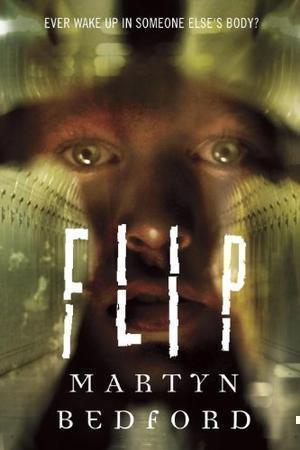 "FLIP," by Martyn Bedford, Wendy Lamb Books, April 5, 2011, $16.99 (young adult)
Are the soul and the mind one in the same?
The dictionary defines the soul as "The spiritual or immaterial part of a human being or animal, regarded as immortal; a person's moral or emotional nature or sense of identity; the essence of something; or the emotional or intellectual energy or intensity, esp. as revealed in a work of art or an artistic performance."
The mind, according to the dictionary, "is the element of a person that enables them to be aware of the world and their experiences, to think, and to feel; the faculty of consciousness and thought."
But are they different? That's the premise behind "Flip," a new novel for young adults by Martyn Bedford.
The last thing 14-year-old Alex remembers of the night before is leaving his friend's house the night before. He was trying to beat curfew and was cutting it close.
But something's not right. When he wakes, he's in the wrong bedroom, and some woman keeps calling him Phillip. And what's worse, when Alex looks in the mirror, someone else is looking back.
It's been six months since Alex raced home to beat his curfew, but for him, it was last night. He has no idea what happened to him, why he's in someone else's body and where "Phillip" is in all this mess.
More than anything, Alex wants to return to his old home, his old life, but his story is beyond the limits of most people's imaginations. One thing he does now, however, is time is running out, and if he doesn't find answers soon, he could find himself stuck inside Phillip forever.
There are a lot more questions in "Flip" than answers. Bedford does bring about a resolution for readers, but also requires that they find answers by themselves. Bedford is asking that his readers become active participants rather than plain receptacles for information. That sort of treatment may bother some readers, but others will enjoy the challenge.
Once readers start "Flip" they won't want to put it down. The situation is just plausible enough for them to sympathize and place themselves in the same situation.
Set in the United Kingdom, there are a few drawbacks for American readers. The school system differs from here and there's no explanation of differences. It's more of a minor inconvenience than a problem, though, as the story, not the school setting, is the driving force.
Mostly, "Flip" is enjoyable. The pacing is easy and the story accessible, making it a strong option for your reading pleasure.