YOU MIGHT FIND YOURSELF, by Tai Snaith, Thames & Hudson; 1st Edition, Sept. 8, 2020, Hardcover, $17.95 (ages 3-5)
You Might Find Yourself, by Tai Snaith, asks young readers to look at all the possibilities their imaginations offer.
"Life is like a winding path, with lots of different places to discover along the way. If you could go anywhere, imagine where you might find yourself."
Readers join a curious child through a rainforest, at the beach, under water and so many other places only your imagination can take you. This journey goes beyond that, though, asking readers to think about when they find themselves in difficult situations or to imagine how it feels to be someone else.
Tai Smith's handcrafted illustrations — mixed media, including clay, watercolor, and gouache — lend to the overall concept and practically jump off the page.
My favorite spread is that of a giant pumpkin and seemingly alive castle accompanied by the text: "You might find yourself a little bit confused at times about which way to go. Imagine what might be down the road for you; it might not always be what you expect.
This is a vibrant book that incorporates empathy and thoughtfulness into all aspects of life.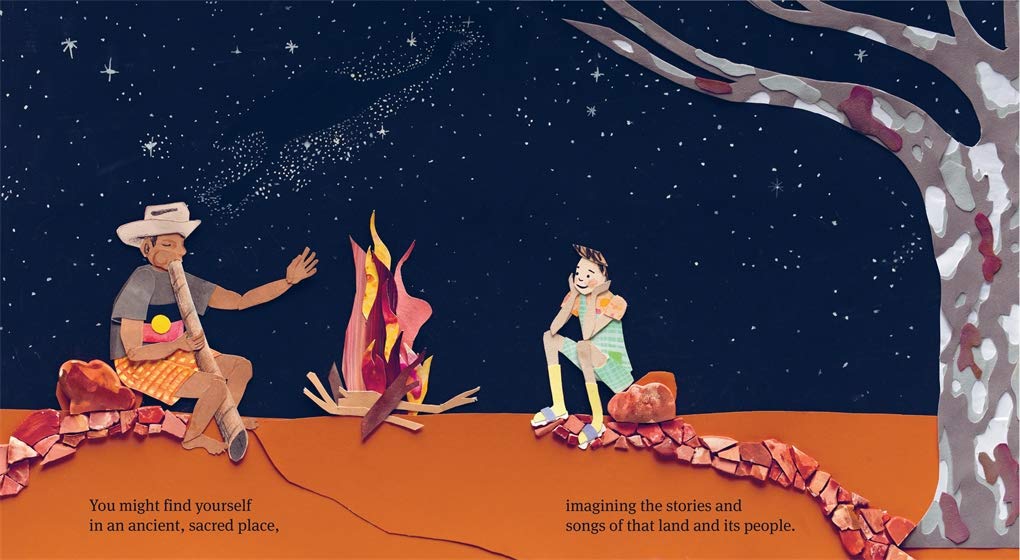 © 2020, Cracking the Cover. All rights reserved. Unless otherwise noted, all books — digital and physical — have been provided for free by publishers in exchange for honest and unbiased reviews. All thoughts and opinions are those of the reviewer.