WHY DO CATS MEOW? by Lily Snowden-Fine and Nick Crumpton, Thames & Hudson; 1st Edition, Sept. 8, 2020, $16.95 (ages 6-8)
Why Do Dogs Sniff Butts? author Dr. Nick Crumpton and illustrator Lily Snowden Fine are back with their latest Curious Questions About Your Favorite Pets book, Why Do Cats Meow?
Do you have a question about your pet cat? Maybe you want to know why cats scratch things or why they have whiskers. Maybe you think cats bring bad luck or wonder if they actually have nine lives. Or maybe you just can't get over how your cat licks its own behind. All those topics and more are covered in this easy-to-read, but fairly comprehensive, look at our feline friends.
This 48-page picture book features 19 sections/questions and includes a spread featuring "cat words" an index.
I've never been a cat person myself, but that didn't stop me from finding Why Do Cats Meow fascinating. Each nugget of information is just the right length for the intended audience (although I think 4- and 5-year-olds will enjoy it, too) and allows for jumping around instead of reading front-to-back.
Lily Snowden Fine's illustrations are eye-catching. Her cats have great personalities and bring the text to life.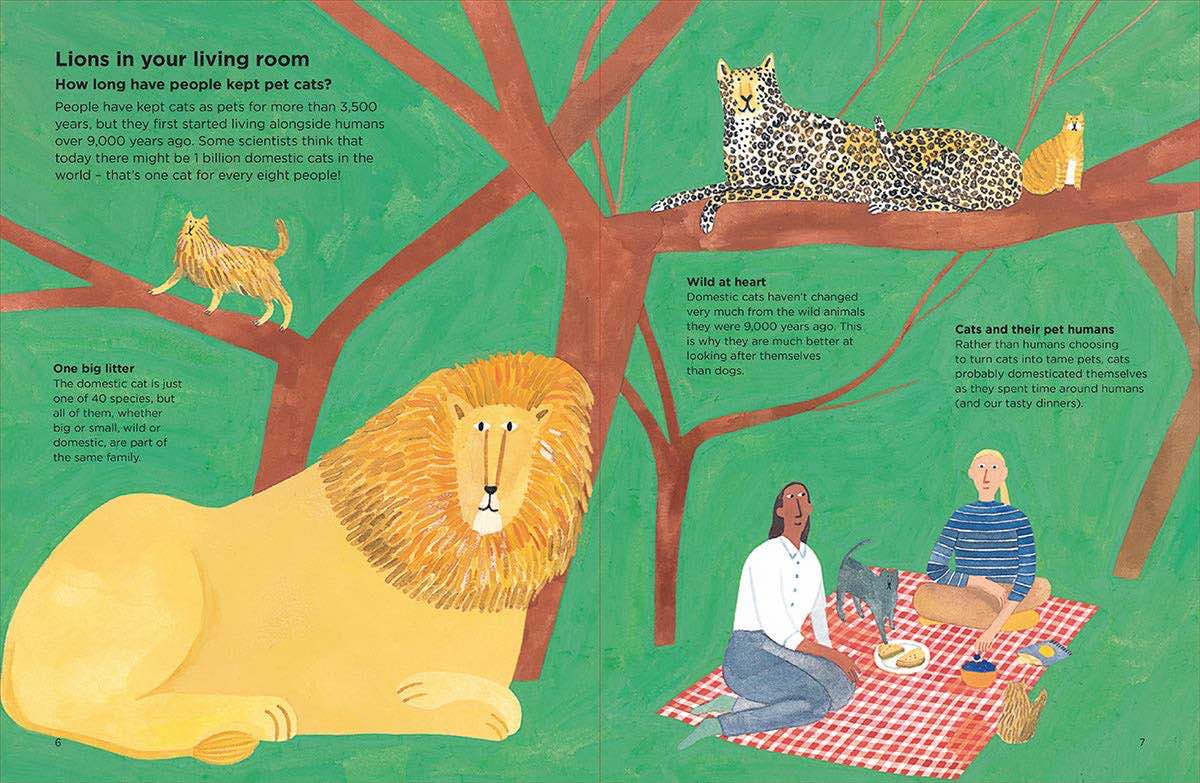 © 2020, Cracking the Cover. All rights reserved. Unless otherwise noted, all books — digital and physical — have been provided for free by publishers in exchange for honest and unbiased reviews. All thoughts and opinions are those of the reviewer.