As with the other books in Thames & Hudson's The Big Book Series, The Big Book of Blooms now has a companion sticker book, The Big Sticker Book of Blooms, and it's everything you'd hope it to be.
This new activity book piggybacks on its predecessor, featuring big, brilliant and bold illustrations of flora and fauna. This time around, though, there are drawing activities, games and more than 250 stickers making it a truly interactive reading experience.
My 6-year-old found my review copy, and immediately wanted to take ownership. It offers a great combination of guided and creative activities. We've been using The Big Book of Blooms for "summer school," and I'm happy to hand this off to my daughter and let her go wild. It would be lots of fun for homeschooling as well.
The suggested age on The Big Sticker Book of Blooms is 6-8. I think it could appeal to children as young as 4, depending on their maturity.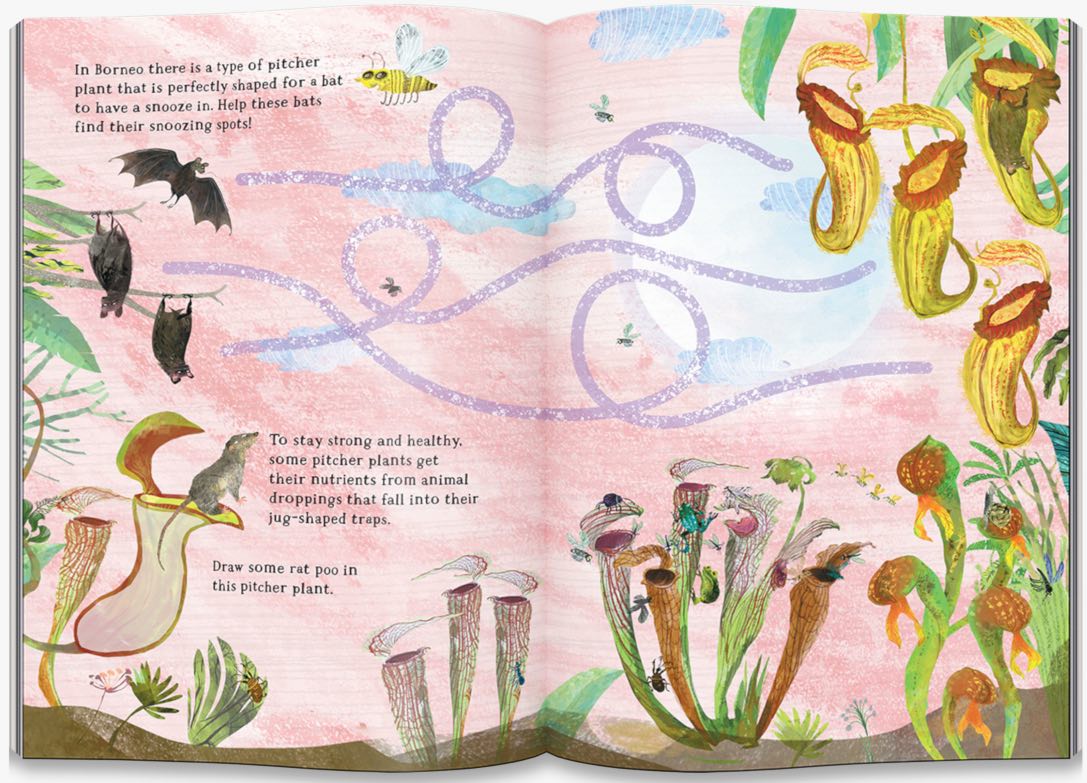 © 2020, Cracking the Cover. All rights reserved. Unless otherwise noted, all books — digital and physical — have been provided for free by publishers in exchange for honest and unbiased reviews. All thoughts and opinions are those of the reviewer.