ALL EXCEPT AXLE, by Sue Lowell Gallion and Lisa Manuzak Wiley, Aladdin, Sept. 22, 2020, Hardcover, $17.99 (ages 4-8)
A little car finds the courage to take to the open road in Sue Lowell Gallion and Lisa Manuzak's All Except Axle.
Axle is brand new. He's got shiny paint and sharp lines. He should be raring to go just like the other cars, but Axle doesn't want to leave the assembly plant. While all the other cars are revving to move on, Axle looks for a way to stay behind. But Earlene, the transport truck, has a few tricks up her hood. Maybe Axle just needs a few sparks of courage to set him down the right road.
All About Axle is a sweet picture book that many children — especially those heading off to school for the first time — can relate to. The assembly plant is safe and known. The world beyond it can be scary. But it's also beautiful with hills and valleys and great stretches in between.
Gallion's sparse but encouraging text is perfectly paired with Mauzak's bright and expressive illustrations. This book will especially appeal to young car lovers.
The publisher's suggested age range is 4-8. I'd drop that down to 3-6, pushing it to 7 if they're reading to someone younger. It's a bit too simplistic for second- and third-graders.
For more Axle fun, check out the storytime kit, which offers great ideas for building courage and confidence.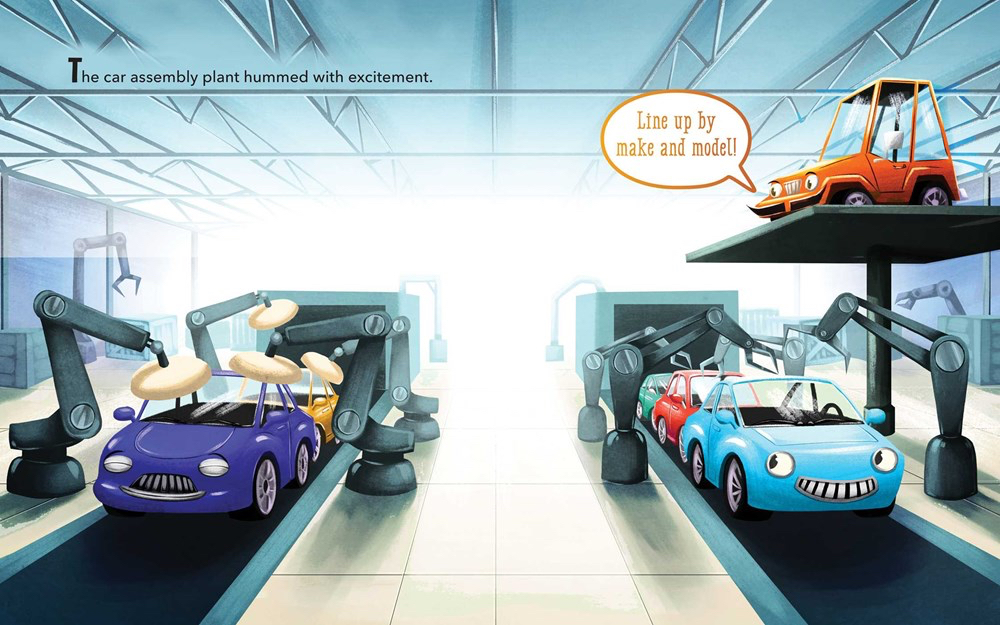 © 2020, Cracking the Cover. All rights reserved. Unless otherwise noted, all books — digital and physical — have been provided for free by publishers in exchange for honest and unbiased reviews. All thoughts and opinions are those of the reviewer.