If you think the cover of Sunshine: A Story About the City of New York looks familiar, that's because it probably does. After all, it's written by the creator of Madeline.
This reissue of Ludwig Bemelman's 1950 classic follows the story of a music teacher and her crotchety landlord.
When Mr. Sunshine rents the apartment below him to Miss Moore, a sweet older woman who is polite and punctual, he has no idea what he's in for. All Mr. Sunshine want is peace and quiet. What he doesn't yet know, but will soon find out, is that Miss Moore is a teacher who plans on running a music school in her apartment. What follows is a series of increasingly ridiculous situations that will get even the most bad-tempered of readers laughing.
Sunshine is an imaginative picture book that readers young and old will delight in reading. It's a bold and charming classic that features a mad-cap plot and expressive illustrations. While it should certainly be a hit with Madeline fans, it has should appeal to a broad cross-section of readers.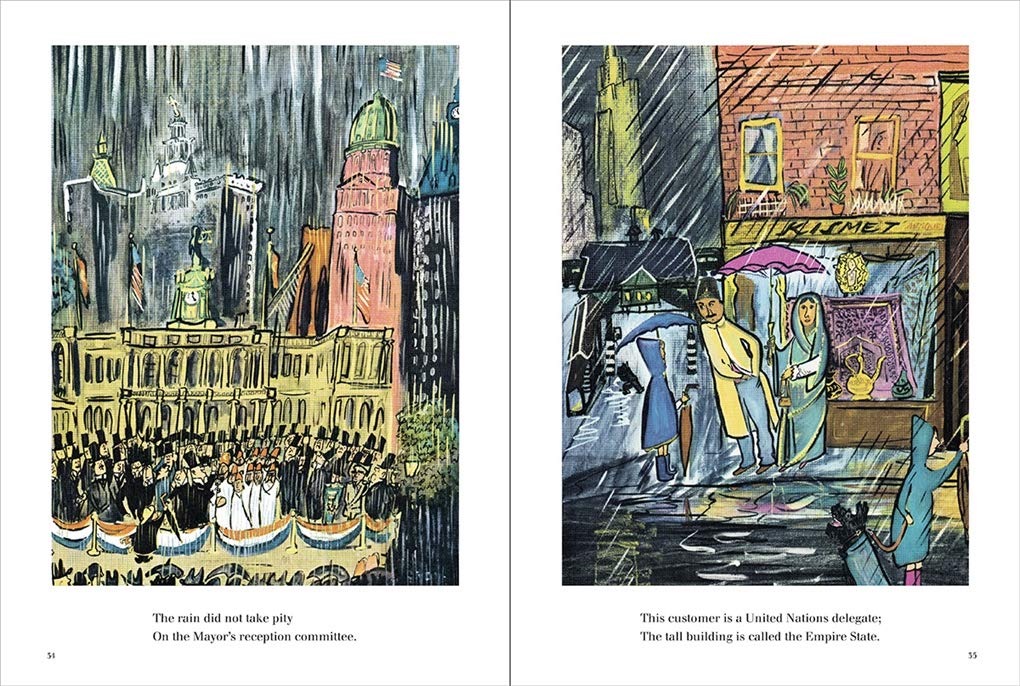 © 2020, Cracking the Cover. All rights reserved. Unless otherwise noted, all books — digital and physical — have been provided for free by publishers in exchange for honest and unbiased reviews. All thoughts and opinions are those of the reviewer.