SOMETIMES A WALL…, by Dianne White and Barroux, Owlkids; Illustrated Edition, Oct. 15, 2020, Hardcover, $17.95 (ages 4-8)
Sometimes a Wall…, by Dianne White and Barroux, explores the physical and metaphorical walls we build within ourselves and our communities.
An afternoon in the playground introduces different kinds of walls: a brick wall to draw on with chalk, a water wall, and a climbing wall. Many other kinds of walls join the mix. Walls rise and come between. They become towers. They become dividers. Walls can bring so many feelings — regret, hurt, pain. But they can also offer a new start — hope, bravery and optimism.
Sometimes a Wall… is told through short lines and single words. This combined with loose line illustrations makes it better suited to ages 3-7 rather than 4-8. However, I could see using this in a classroom setting, especially when helping children better understand social and emotional norms. For older children, the idea that actions have consequences will immediately be clear.
This is a sweet picture book that helps build emotional intelligence, humility and compassion.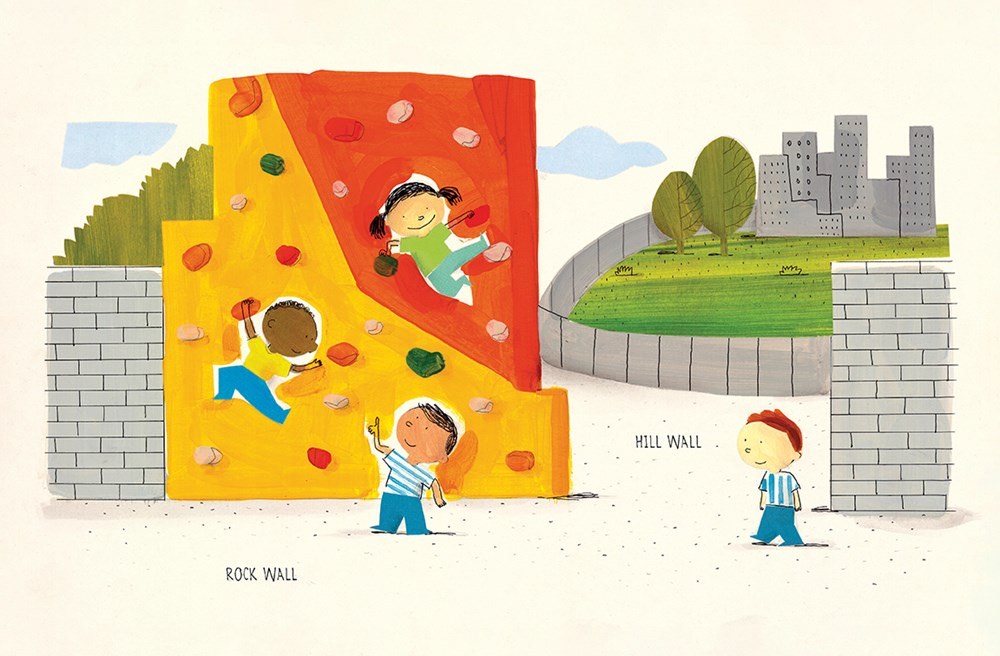 ---
Sometimes a Wall extras:
About the author: Author Dianne White is a long-time elementary school teacher. To learn more, and to download discussion guides and more, visit Dianne's website at diannewrites.com.
About the illustrator: Barroux lives in Paris, France, and has studied photography, art, sculpture, and architecture. You can find more if his work on Instagram: @barrouxillustrations
The "Why" Behind the Book: A LETTER TO PARENTS AND EDUCATORS and A LETTER TO YOUNG READERS
Discussion Guide: SOMETIMES A WALL… Discussion Guide
A Lesson In 3 Movements…
Coloring Pages For Younger Students: We Are Kind coloring page and Be Kind coloring page
---
© 2020, Cracking the Cover. All rights reserved. Unless otherwise noted, all books — digital and physical — have been provided for free by publishers in exchange for honest and unbiased reviews. All thoughts and opinions are those of the reviewer.