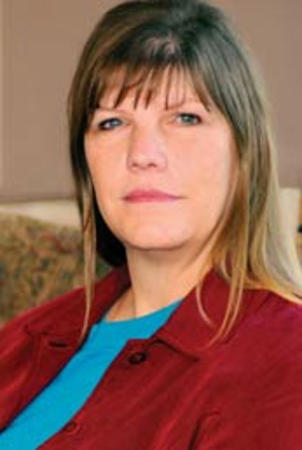 Editor's note: Carol Lynch Williams will be at the King's English, 1511 South 1500 East, in Salt Lake City on Saturday, April 23, 2011, at 2 p.m. She's excited to meet her fans, and wants you to come out and meet her, she says, "you don't have to."
Have you ever wondered how an author best describes him or herself?
Earlier this week, I spoke with Carol Lynch Williams, who has penned about 20 books. And while her description — "Carol is a hesitant writer and can not figure out anything as she's also absent-minded" — is somewhat farcical, it's also somewhat telling.
Carol's books tend to be on the more serious side, but like her tongue-in-cheek description of herself, there's a sense of humor and moments of happiness sprinkled throughout.
The award-winning author of "The Chosen One" and "Glimpse" and, most recently, "Miles From Ordinary," has always wanted to be a writer. As a child "I thought that it would be the best career ever," she told me. "I didn't realize at the time that I wasn't going to make a ton of money, but I absolutely love what I do. I think being a writer is the best job ever."
And just like she's always known she wanted to be a writer, Carol has also always known her voice — that of a so-called tween. "My first 18-20 books are for middle-grade readers, who are 8 to 12 years old. And my voice is 11, 12 dead on."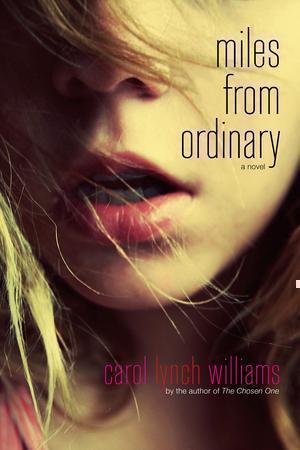 Even when taking on more serious topics, Carol still approaches it from a younger age. "The more I've written, a little more serious subjects have presented themselves to me, and I've realized that I've wanted to pursue them," she said.
When Carol decided to take on modern-day polygamy in "The Chosen One," her main character was 13. "I always say she's almost 14, but that makes her 13, and 13 isn't that far from 12, so I can push it a little bit," the author said. "If I wrote a picture book, it would be a 12-year-old picture book. If I wrote a novel for adults … the main character would have to be 12. That's just the natural voice for me."
Carol's books are born out of a connection with the subject matter. "A lot what I write comes because there's some kind of emotion that is triggered in me," Carol said. "Sometimes it comes straight from life. But it's always connected to an emotion and always connected to something that means something to me. The emotions don't have to be sad — OK maybe for the last 20 years that's what it's been — but there have been some funny novels."
In the case of "Miles From Ordinary," which came out March 15, Carol examines the life of a girl who is living with a mother who's not quite "well."
"I've kind of always w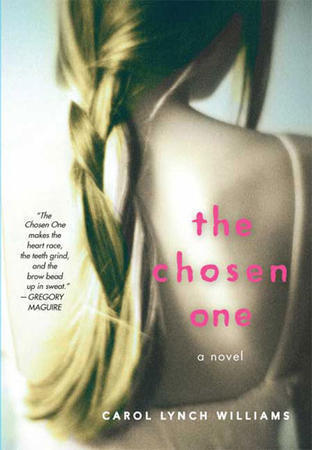 ondered about living in a situation where it just doesn't feel like there's an answer," Carol said of the book. "There doesn't seem to be the right answer to get you out of the problem that you're in."
Part of "Miles From Ordinary" is drawn from an experience Carol had as a little girl. A good friend of hers was having an argument over the telephone with her mom. It was a long argument, and Carol could see her friend become increasingly distraught.
"She had her head down, and when she looked up at me, she had scratched off all of the skin on her head. Her whole entire forehead was like raw," Carol remembered. "She was on the phone for hours. … I remember I reached out and pulled her by the wrist and pulled her hands away. Then I hung up on her mother."
The experience never left Carol, who says part of her book came from asking, "Why would you do that?" From this little kernel of a mom who's not quite right, the book progressed.
"It's always a discovery for me, " Carol said of the writing process. "I never quite know where I'm going when I start out. But I always start with a character. I kind of have an idea — mom's not quite right in the head — 'Now I'm going to find out what happens.' And I just kind of search along with the main character and see what's going to unfold in the book."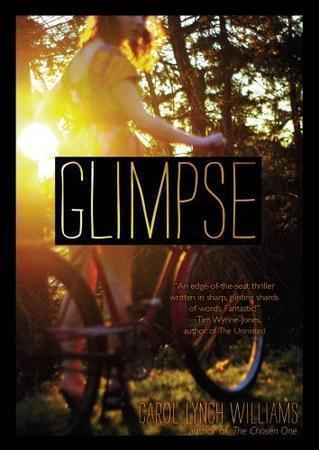 Carol's books are quite different from the fantastical yarns that have become so popular as of late. It's a phenomenon that's quite rude, Carol laughingly quipped. "I have racked my brains to come up with anything (like them)," she said. "I think I might have an idea, but I know by the time I come up with anything, it will be over."
Every once and a while the author wonders why she just can't think of anything "that creative." It hasn't really changed her approach to writing, but it does on occasion make her really, really jealous. "I would love it if my books would sell like a paranormal-romance-vampire-dystopian-novel-fantasy-retelling fairy tale. I would love to be able to do something like that, but I don't. Oh well."
While Carol may wish she could capitalize on that fantastical surge, it's not something she's too worried about either. Kids can relate to her books as they are, she said, likely because the voice tends to be authentic. Her voice isn't that of an adult, and that rings true with her readers.
"Whenever I write, I just try to tell the truth of whatever the story is," Carol said. "Maybe that's why there are people who read the books and like them."
© 2011 – 2017, Cracking the Cover. All rights reserved. Unless otherwise noted, all books — digital and physical — have been provided for free by publishers in exchange for honest and unbiased reviews. All thoughts and opinions are those of the reviewer.