I grew up loving books and reading, but I know that's not the case for many children. Malcolm Mitchell's My Very Favorite Book in the Whole Wide World acknowledges and embraces the struggle with reading that many children — and adults — face.
Meet Henley, an all-around good kid, who hates to read. When he's supposed to be reading, he would rather do anything else. But one day, he gets the scariest homework assignment in the world: find your favorite book to share with the class tomorrow.

What's a kid to do? How can Henley find a story that speaks to everything inside of him? —Synopsis provided by Orchard Books
At first, you'd think that My Very Favorite Book in the Whole Wide World would only appeal to kids who struggle with reading, and for good reason. It validates a very real situation and offers hope. But its appeal is broader.
My 6-year-old (who loves books) was immediately drawn to it. The bright colors and expressive illustrations are what pulled her in, however, it was the message that piqued her interest. As someone who reads by the light of a flashlight late into the night, she had no idea not everyone felt the same.
This picture book led to discussions on likes/dislikes, things that are easy for some people and hard for others, creativity, and sparking joy when least expected.
My Very Favorite Book in the Whole Wide World is a conversation starter that's best when read aloud.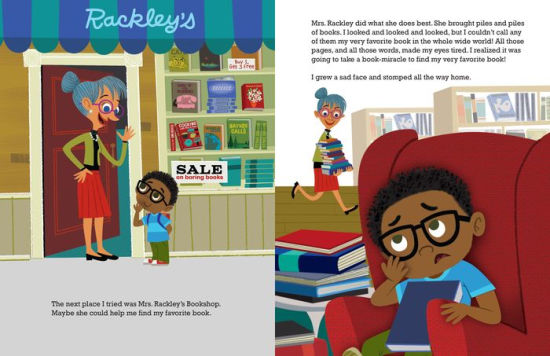 © 2021, Cracking the Cover. All rights reserved. Unless otherwise noted, all books — digital and physical — have been provided for free by publishers in exchange for honest and unbiased reviews. All thoughts and opinions are those of the reviewer.