NO BUDDY LIKE A BOOK, by Allan Wolf and Brianne Farley, Candlewick, Feb. 9, 2021, Hardcover, $16.99 (ages 4-8)
Allan Wolf and Brianne Farley's No Buddy Like a Book is a celebration of how far books can take you.
… books are only smears of ink
without the reader's mind
to give the letters meaning
and to read between the lines.

So step aboard the Book Express.
It's waiting at the station.
But can you guess the address
of your final destination?
No Buddy Like a Book takes young readers on a journey through imagination. It explores how people grow through science, travel, culture and art. It encourages exploration of any world one could wish.
Alan Wolf's text is full of rhythm and texture, making it a joy to read aloud. And Brianne Farley's illustrations are deliciously detailed and full of life.
The publisher's suggested age range is 4-8. I would skew it down to 3-6, depending on how interested older readers are. My 7-year-old would have loved this as she started reading, but is drawn more to chapter books at this point.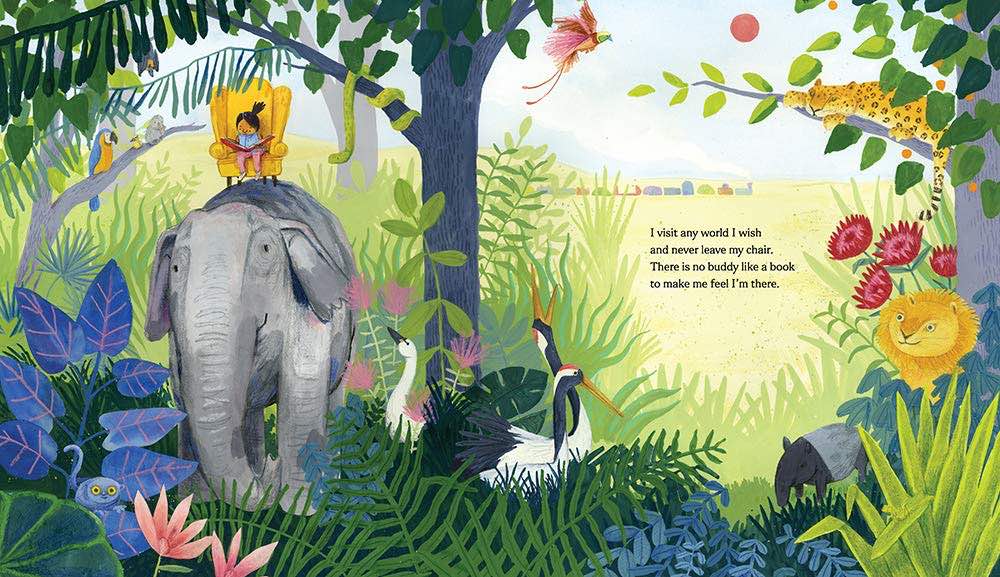 © 2021, Cracking the Cover. All rights reserved. Unless otherwise noted, all books — digital and physical — have been provided for free by publishers in exchange for honest and unbiased reviews. All thoughts and opinions are those of the reviewer.