ROAD TRIP! A WHISKERS HOLLOW ADVENTURE, by Steve Light, Candlewick; Illustrated edition, Feb. 9, 2021, Hardcover, $16.99 (ages 2-5)
Four friends go on the road trip of a lifetime in Steve Light's Road Trip! A Whiskers Hollow Adventure.
When Bear's old truck needs a new headlight, there's just one thing to do: organize a road trip to Elephant's Old Junk Tree to find a new one. And a road trip wouldn't be complete without friends!
Bear brings along Rabbit, who wants assurances that there will be snacks; timid, cautious Mouse; and ever-positive Donkey. After a day of adventure and misadventure, will the four friends find what they need? —Synopsis provided by Candlewick
While Steve Light's text is fun, it would be nothing without his delightful illustrations, which bring the whole story together. Each page is full of intricate pen, ink and gouache drawings that children and adults will love to peruse. Bear, Rabbit, Mouse and Donkey are charming characters, and their adventure is a blast.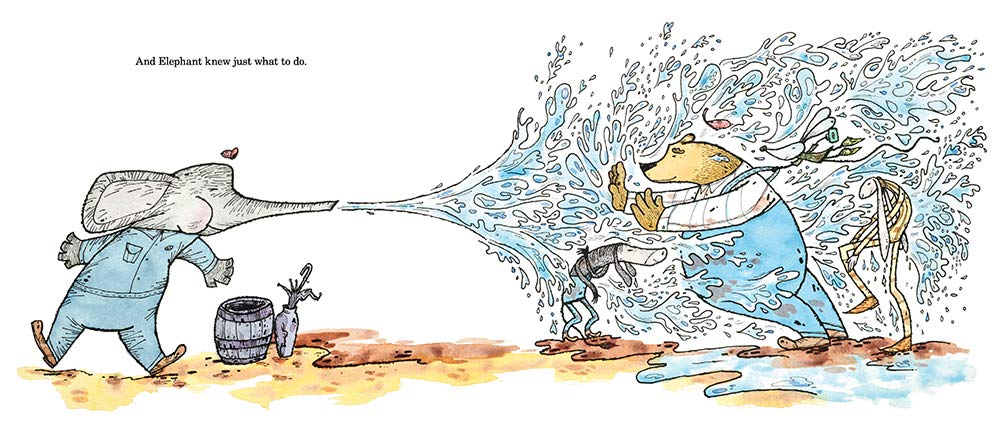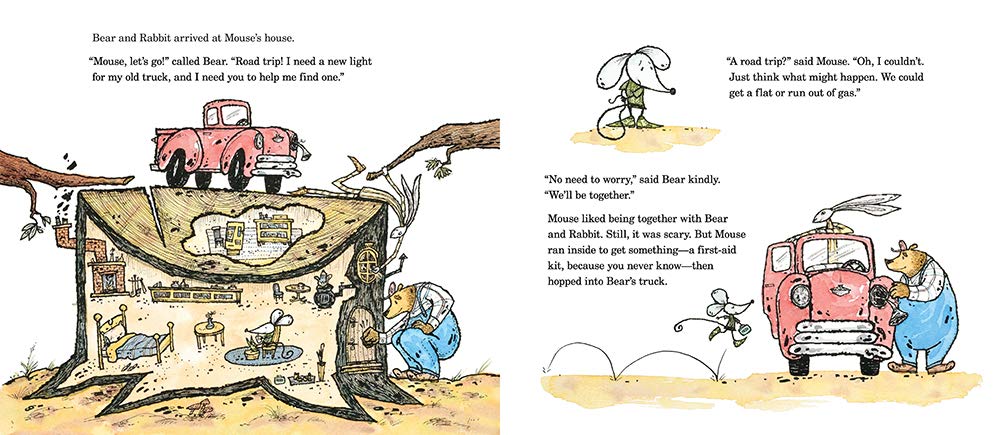 © 2021, Cracking the Cover. All rights reserved. Unless otherwise noted, all books — digital and physical — have been provided for free by publishers in exchange for honest and unbiased reviews. All thoughts and opinions are those of the reviewer.