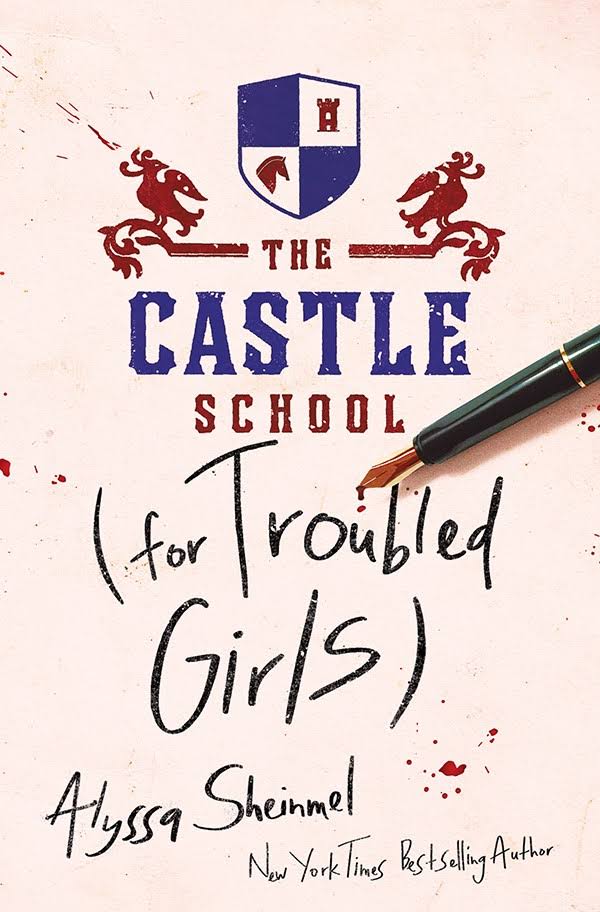 THE CASTLE SCHOOL (FOR TROUBLED GIRLS), by Alyssa Sheinmel, Sourcebooks Fire, March 2, 2021, Hardcover, $17.99 (young adult, ages 14 and up)
Alyssa Sheinmel's The Castle School (for Troubled Girls) is a thoughtful look at mental illness, trauma and healing.
When Moira Dreyfuss's parents announce that they're sending her to an all-girls boarding school deep in the Maine woods, Moira isn't fooled. She knows her parents are punishing her; she's been too much trouble since her best friend, Nathan, died ― and for a while before that. At the Castle School, isolated from the rest of the world, Moira will be expected to pour her heart out to the odd headmaster, Dr. Prince. But she isn't interested in getting over Nathan's death or befriending her fellow students.
On her first night there, Moira hears distant music. On her second, she discovers the lock on her window is broken. On her third, she and her roommate venture outside…and learn that they're not so isolated after all. There's another, very different, Castle School nearby ― this one filled with boys whose parents sent them away, too.
Moira is convinced that the Castle Schools and the doctors who run them are hiding something. But exploring the schools will force Moira to confront her overwhelming grief ― and the real reasons her parents sent her away. —Synopsis provided by Sourcebooks Fire
The Castle School (for Troubled Girls) is a book that sticks with you. The book is told from Moira's point of view, but rotating chapters also feature the stories of each of the girls at Castle School. As the main character, Moira is relatable and feels rooted in truth. In fact, all the girls do. Their truths can be hard to read about, but are moving nonetheless.
Moira's personal growth, as well as her relationships with the other girls are the highlight of the book. There's are some tangential love interest moments that move the story forward, but don't have the impact that the friendships do.
Author Alyssa Sheinmel does a fantastic job creating a balance between light and dark, which is important, because The Castle School (for Troubled Girls) is not an easy read. At times, it was really hard. There are a number of elements that could be triggering for readers (see editor's note). And while most readers may not identify with the severity of each girls' specific issues, they will recognize notes of them in their own lives. This is an excellent read that will appeal to young readers and serves as an excellent resource for mothers of young girls.
Editor's note: The Castle School (for Troubled Girls) features multiple topics that could be triggers — self harm, eating disorders, grief, addiction, alcoholism, cancer, drug abuse, death, blood, suicidal thought
© 2021, Cracking the Cover. All rights reserved. Unless otherwise noted, all books — digital and physical — have been provided for free by publishers in exchange for honest and unbiased reviews. All thoughts and opinions are those of the reviewer.