AGNES'S PLACE, by Marit Larsen , Jenny Løvlie, Kari Dickson, Amazon Crossing Kids, March 1, 2021, Hardcover, $17.99 (ages 4-8)
A young girl searches for friendship in "a place full of adults who never have time" in Agnes's Place, by Marit Larsen.
Agnes knows she is at home before she even opens her eyes in the morning. The sounds and smells and people swirl around her — she always knows what everyone is up to in the tight-knit apartment building where she lives. But she also knows what it is like to be the only child in a place full of adults who never have time.
So when a little girl moves in to the building, Agnes is excited and sends her a subtle message. But the girl doesn't respond. Then things start to change around Agnes's place — and Agnes knows exactly who is to blame. It seems like the girl is interested in everyone except for Agnes!
Will Agnes and the new girl ever meet? And what secrets does the new girl hold? First published in Norway, this is a lovely story about home and belonging and how one person can transform our world. —Synopsis provided by Amazon Crossing Kids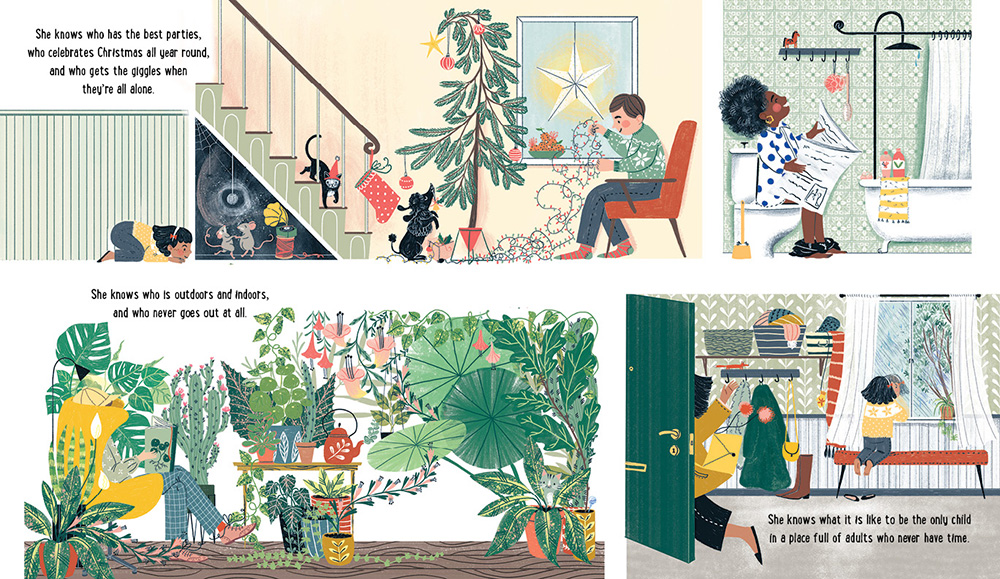 As the parent of an only child, I am particularly mindful of my daughter's social interactions — or lack thereof during the pandemic. She went months without playing with another child in person (we did FaceTime a few times), and it was really hard.
That's one of the reasons Agnes's Place is so intriguing. Though Agnes isn't quarantined, her isolation is similar. The parallels are obvious and many children will be able to relate.
Jenny Løvlie's detailed illustrations give readers a peak behind the doors of all the neighbors. They are bright and charming and really help to fill out the story, which unfortunately feels like a little bit was lost in translation. (The book was originally published in Norway.) Two adult characters in particular seem to pop out of nowhere. You know they live in Agnes's building, but her relationship to them is unclear.
Despite my few issues, I'd still recommend this as a family read, especially since an adult can help with any confusion and discussion would be beneficial anyway.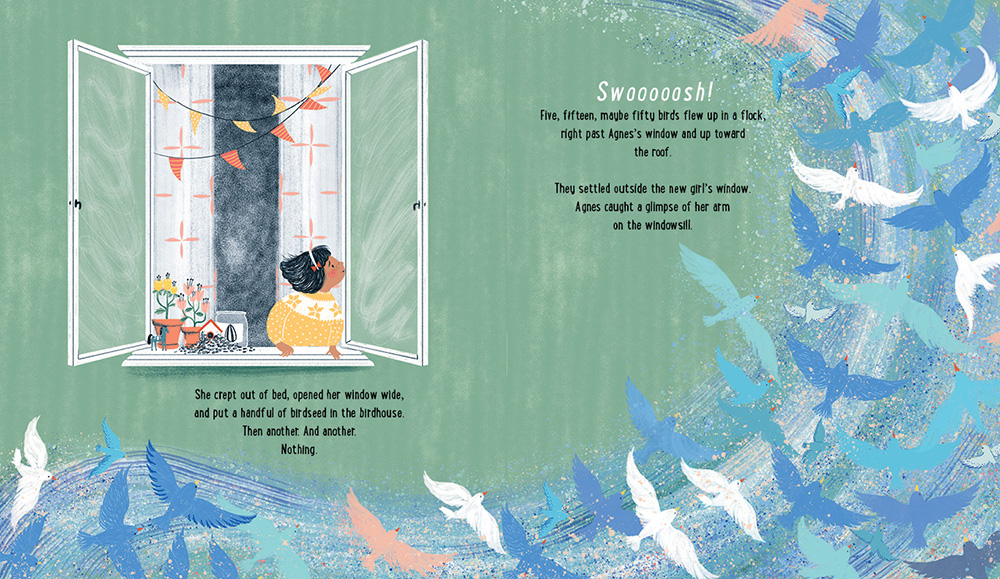 ---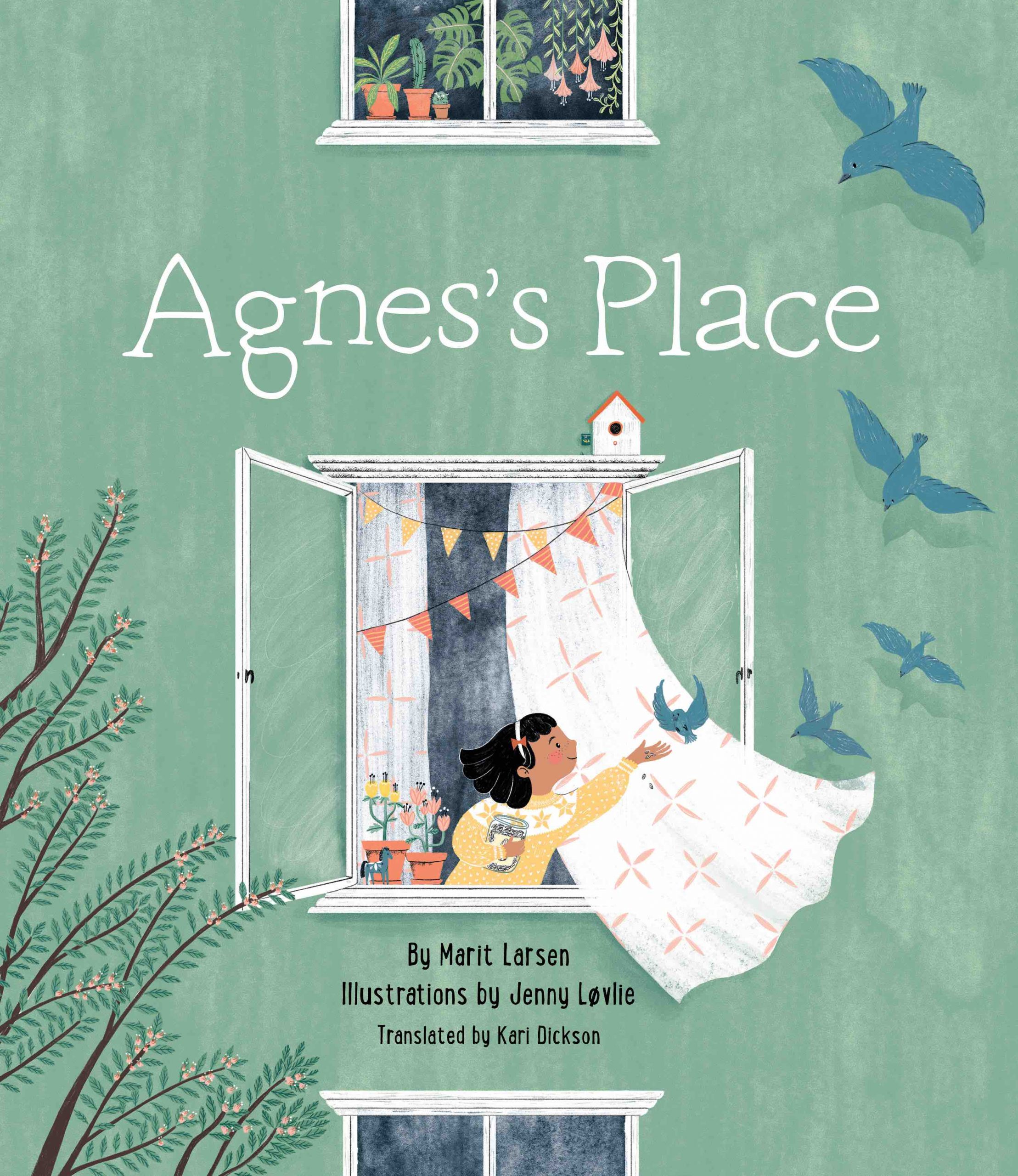 Marit Larsen is a Norwegian songwriter and musician. Agnes's Place, her debut picture book, was first published in Norway and will also be published in Denmark and Italy. She currently resides in Brooklyn, New York. Learn more about the author at www.maritlarsen.com and on Instagram: larsenmarit
Jenny Løvlie is a Norwegian illustrator. Her previous picture book, The Girls, written by Lauren Ace, was the winner of the Waterstones Children's Book Prize. She currently lives in Cardiff, Wales. Learn more about the illustrator at www.lovlieillustration.com and on Instagram: lovlieillustration
Kari Dickson is a literary translator from Edinburgh, Scotland. In 2020 she won the Mildred L. Batchelder Award for best children's translation for Brown, written by Håkon Øvreås and illustrated by Øyvind Torseter. She holds a BA in Scandinavian studies and an MA in translation.
© 2021, Cracking the Cover. All rights reserved. Unless otherwise noted, all books — digital and physical — have been provided for free by publishers in exchange for honest and unbiased reviews. All thoughts and opinions are those of the reviewer.