WHAT ARE LITTLE GIRLS MADE OF? by Jeanne Willis and Isabelle Follath, Nosy Crow; Illustrated edition, Feb. 4, 2021, Hardcover, $14.99 (ages 7-10)
Familiar nursery rhymes are reimagined for young feminists in What Are Little Girls Made Of? by Jeanne Willis and illustrated by Isabelle Follath.
Are girls made of "sugar and spice and everything nice?" How about boys? "Snips and snails and puppy dogs tails?" Or maybe they're both made much the same of "Sun and rain and heart and brain."
This book takes on a number of classics with similar changes. Jack Horner becomes Jade, a space explorer; Little Miss Muffet is friends with the spider; and boys and girls swap traditional gender roles in Girls and Boys, Come Out to Play.
If you weren't/aren't familiar with these classic rhymes, then you'd just think What Are Little Girls Made Of? is just a sweet collection of poems, but with that background knowledge, you hold them up a little higher. Happily, most of them live up to the source material. But what really makes this book a joy is the charming illustrations that add the perfect whimsical touch.
The publisher's suggested age is 7-10. I'd drop it to 4-8.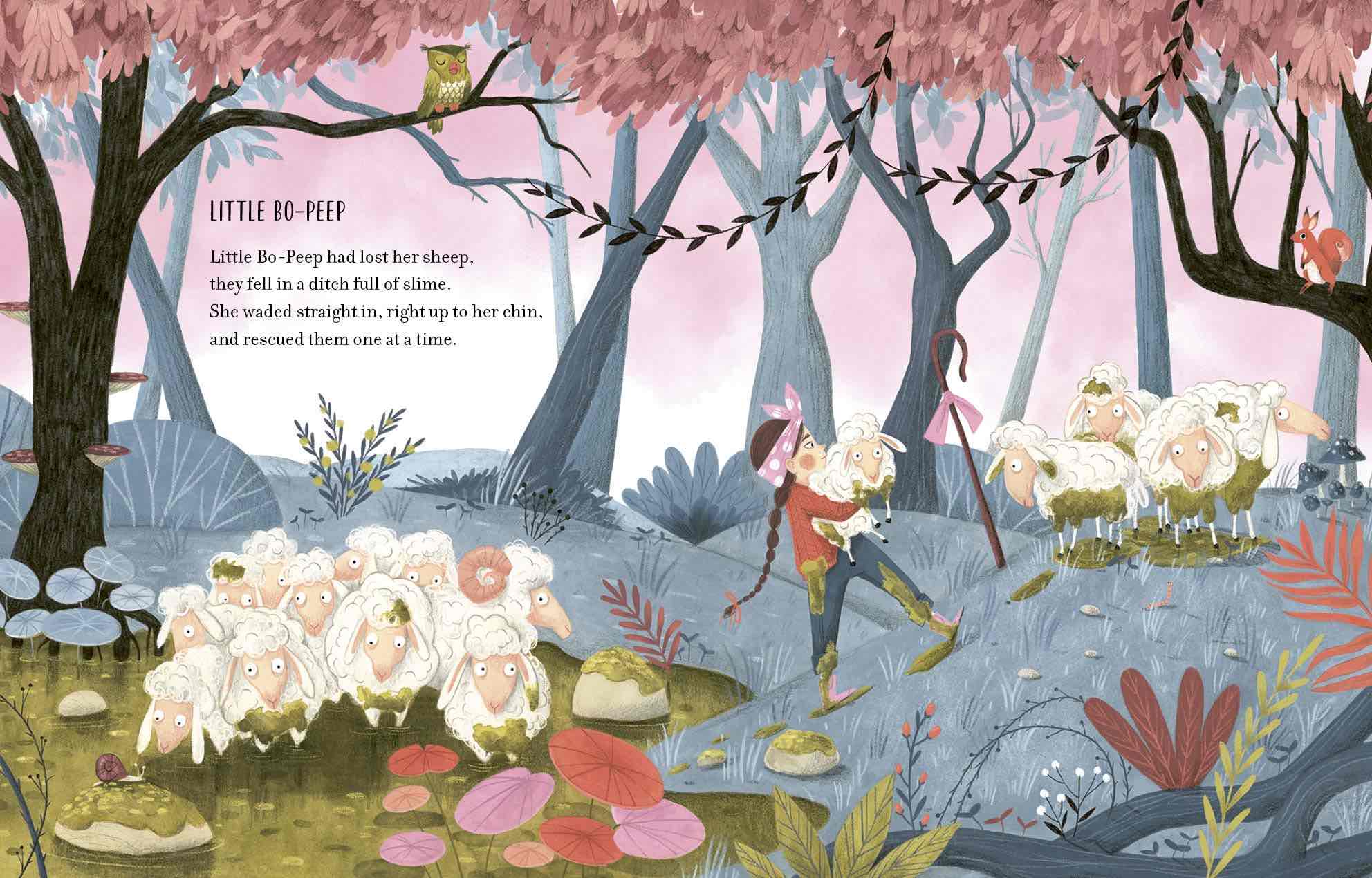 © 2021, Cracking the Cover. All rights reserved. Unless otherwise noted, all books — digital and physical — have been provided for free by publishers in exchange for honest and unbiased reviews. All thoughts and opinions are those of the reviewer.