Follow an Egyptian immigrant as she navigates the ups and downs of sixth grade in The Magical Reality of Nadia, by writers Bassem Youssef and Catherine R. Daly and illustrator Douglas Holgate.
Nadia loves fun facts. Here are a few about her:
She collects bobbleheads — she has 77 so far.
She moved from Egypt to America when she was six years old.
The hippo amulet she wears is ancient… as in it's literally from ancient Egypt.
She's going to win the contest to design a new exhibit at the local museum. Because how cool would that be?!
(Okay, so that last one isn't a fact just yet, but Nadia has plans to make it one.)
But then a new kid shows up and teases Nadia about her Egyptian heritage. It's totally unexpected, and totally throws her off her game.
And something else happens that Nadia can't explain: Her amulet starts glowing! She soon discovers that the hippo is holding a hilarious — and helpful — secret. Can she use it to confront the new kid and win the contest? —Synopsis provided by Scholastic Inc.
The Magical Reality of Nadia has everything going for it — a protagonist you want to root for, stellar supporting characters, and imaginative storyline and lively illustrations that enhance the action. Strong writing proves that humor can uplift difficult topics. It's a celebration of diversity and identity that is lighthearted and fun to read. Sections of black-and-white comics and illustrations throughout make this one a full package.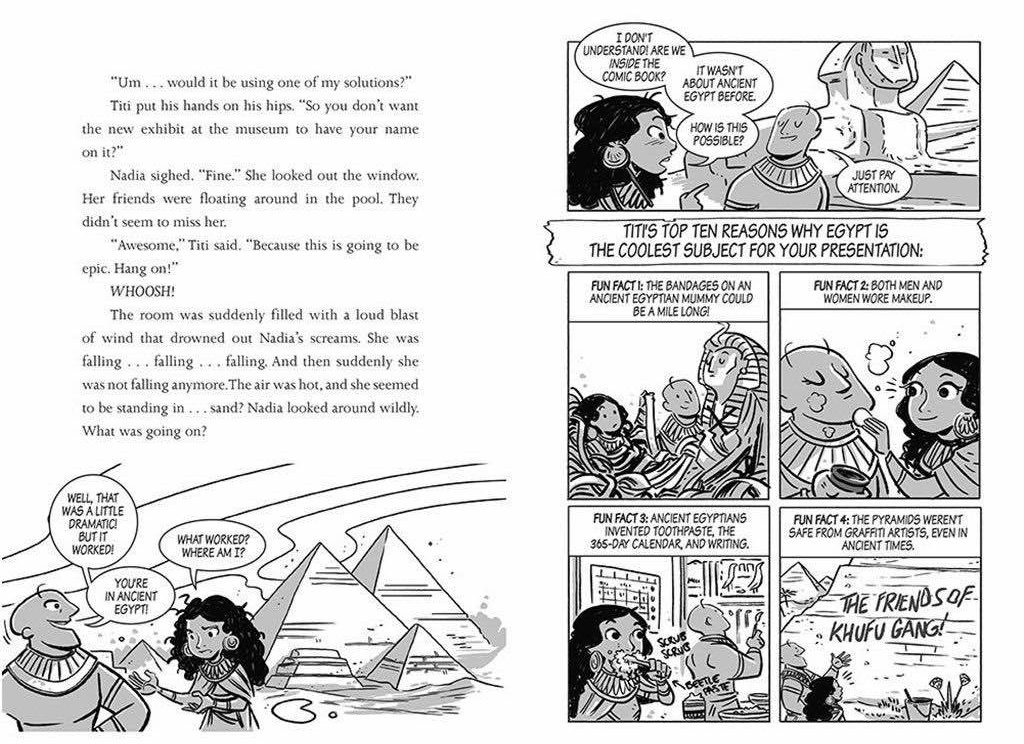 © 2021, Cracking the Cover. All rights reserved. Unless otherwise noted, all books — digital and physical — have been provided for free by publishers in exchange for honest and unbiased reviews. All thoughts and opinions are those of the reviewer.