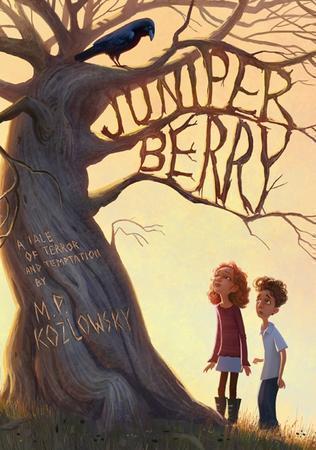 "JUNIPER BERRY," by M. P. Kozlowsky, illustrated by Erwin Madrid, Walden Pond Press, April 26, 2011, $15.99 (ages 9-12)
Parents are weird. We all know that. They do stuff that creeps us out or mortifies us. They're just peculiar.
But what happens to Juniper Berry's parents is more than strange — it's downright disturbing.
Juniper's parents are the most famous actor and actress in the world. Everyone adores them. But the success seems hollow and they've become more obsessed about their appearances and performances.
Lately it seems like the Berrys are more concerned about their careers than anything else. It didn't used to be that way. In fact, Juniper used to be the center of their world. She would write scripts for them and they'd act them out. They'd have country-themed dinners every night, and Juniper would get tucked in at bedtime.
Since the Berrys became famous, Juniper has spent most of her time alone. But when she meets Giles, a next-door neighbor whose parents are also acting strange, she finds a kindred spirit. Together, they set out to find what's going on.
It's on a dark, rainy night Juniper sees her chance. She follows her parents as the sneak out of the house and into the woods. Where they're going is a place unlike Juniper could ever have imagined, and what's happening there is frightening to the core.
"Juniper Berry" is a great book for middle readers. Though the main character is a girl, her sex really doesn't matter. She's smart and inquisitive and learns how to solve problems on her own, making her a role model readers can relate to and look up to.
This is a unique story that will capture the interest of young readers. My only complaint is that the "setup" took too long. I would have liked to have seen more of the action in the second half make an appearance in the first.
That aside, M.P. Kozlowsky's debut is one definitely worth reading. It's a modern-day fairy tale with a twist perfect for reading together or on your own.