REPTILES EVERYWHERE, by Camilla de la Bedoyere and illustrated by Britta Teckentrup, Big Picture Press, April 13, 2021, Hardcover, $16.99 (ages 6-9)
Best-selling illustrator Britta Teckentrup brings reptiles to life in her latest nonfiction picture book, Reptiles Everywhere.
There are reptiles everywhere! Some of them live in jungles, some of them in the savannah, and some may be in your backyard! Young readers will learn where in the world all sorts of animals can be found and all the weird and wonderful things about them that they never imagined were true. —Synopsis provided by Big Picture Press
Reptiles Everywhere is the third book (Bugs Everywhere and Fish Everywhere) in Teckentrup's popular nonfiction "Everywhere" series from Big Picture Press.
From its gold-embossed turtle cover to its crocodile back and front covers, Reptiles Everywhere is a visual feast. Detailed illustrations are paired with bite-sized facts sure to spark interest in even the most squeamish of readers. The added bonus of a hidden gecko somewhere in the book adds an interactive element that's sure to encourage further exploration.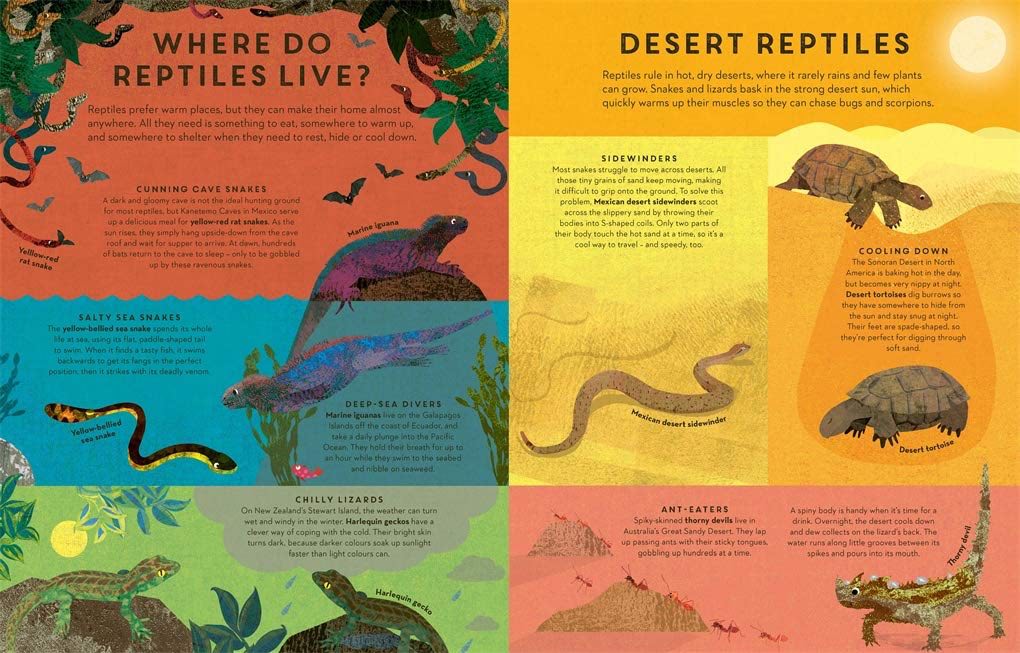 © 2021, Cracking the Cover. All rights reserved. Unless otherwise noted, all books — digital and physical — have been provided for free by publishers in exchange for honest and unbiased reviews. All thoughts and opinions are those of the reviewer.