PIZAZZ , by Sophy Henn, Aladdin, June 1, 2021, Hardcover, $17.99 (ages 8-10)
Pizazz is the first book in a new middle-grade series by Sophy Henn featuring a girl and her superhero family.
Most people think superhero work is awesome and fulfilling. Pizazz knows better. Whenever she's in the middle of a movie or having fun with her friends, she has to dash off the save the world. And she's always in the same outfit, including an embarrassing glittery cape, and the wedgies are unreal.
Plus, being the good guy all the time is so not easy. Superheroes have bad days like everybody else, but Pizazz always has to be cheerful and noble and brave. More than anything, she just wants to be normal. —Synopsis provided by Aladdin
With bold, graphic illustrations and punchy text, Pizazz has a lot going for it. Author Sophy Henn really captures Pizazz's voice, bringing just the right amount of snark to make it peppy. It's a fast-moving read, especially because of the art.
Because my 7-year-old is so enamored with the animated movie The Incredibles, I thought she'd eat up Pizazz. And while she thought it was "cool," she didn't come back to it after her initial perusal. Though the book is definitely on her reading level, she failed to connect with Pizazz, and ultimately did not want to add the book into her bedroom collection.
I enjoyed Pizazz. My daughter did not. That just goes to show, that everyone, even the youngest of readers are going to be attracted to different things. I suggest showing your reader the first couple pages of the book prior to purchase to make sure it's a good fit.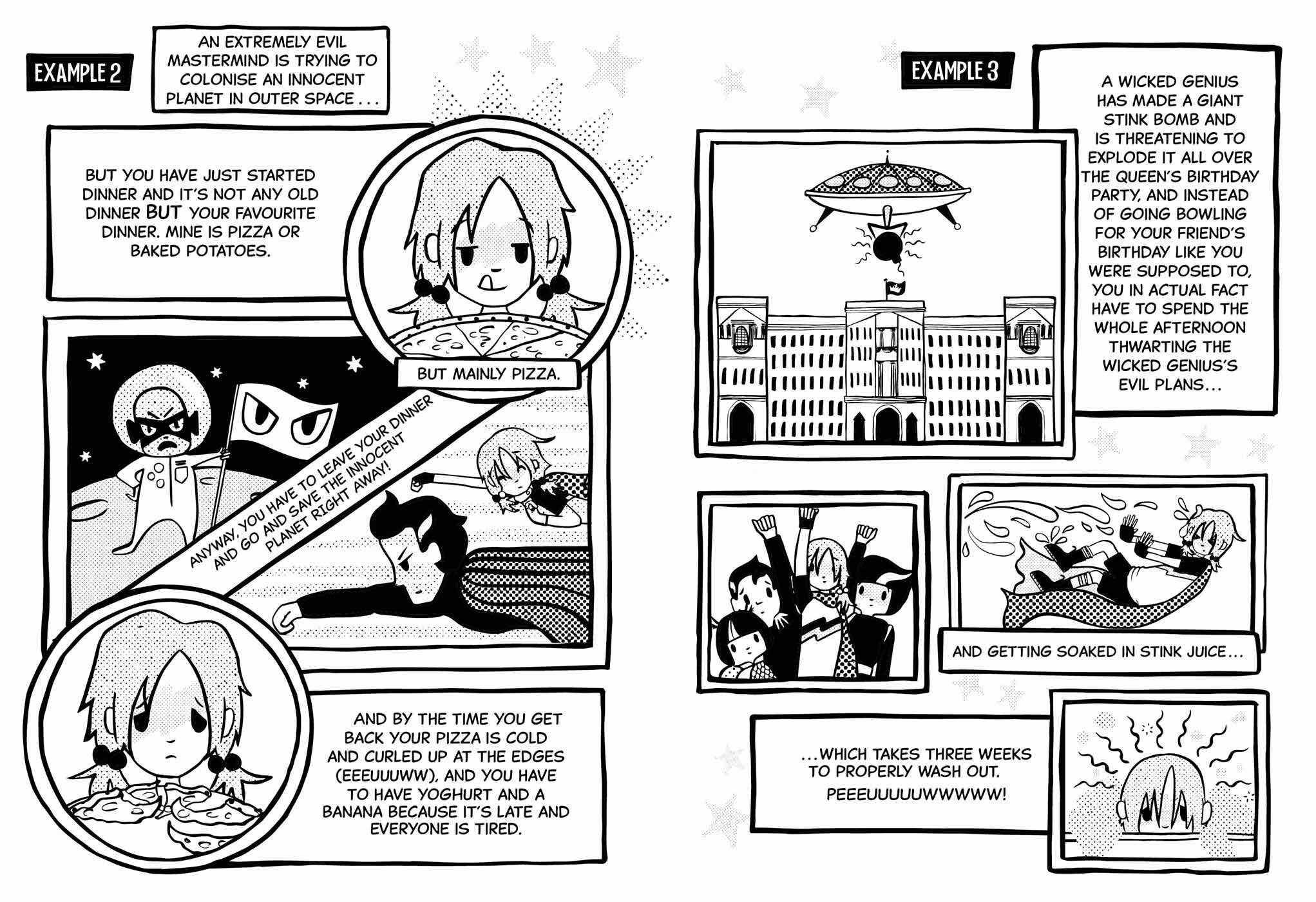 © 2021, Cracking the Cover. All rights reserved. Unless otherwise noted, all books — digital and physical — have been provided for free by publishers in exchange for honest and unbiased reviews. All thoughts and opinions are those of the reviewer.