SCHOOL IS COOL! by Hello!Lucky , Sabrina Moyle, and Eunice Moyle, Harry N. Abrams, July 13, 2021, Hardcover, $16.99 (ages 3-6)
In School is Cool! a cheerful narrator guides a class of nervous critters through their very first day of school.
What you learn in school will last all year!
So how about a hooray-for-school cheer?

In this picture book from the bestselling Hello!Lucky team, a rhinoceros, a dog, and a platypus conquer their jitters about following the rules, making friends, and fitting on their first day of school. —Synopsis provided by Harry N. Abrams
Never before have school nerves about school been so high. It's natural to worry whether other kids will like your hair, how you talk or what you wear. And when it's time to say goodbye to a loved one, things get harder. Never fear! There are lots of fun and exciting things that happen at school.
School is Cool! is a sweet and simple look at all the wonderful things that school can be. Sabrina Moyle's sparse text serves as a solid backbone for Eunice Moyle's lively illustrations. Her friendly characters are expressive and exciting.
School is Cool! is a great option for children entering preschool and kindergarten.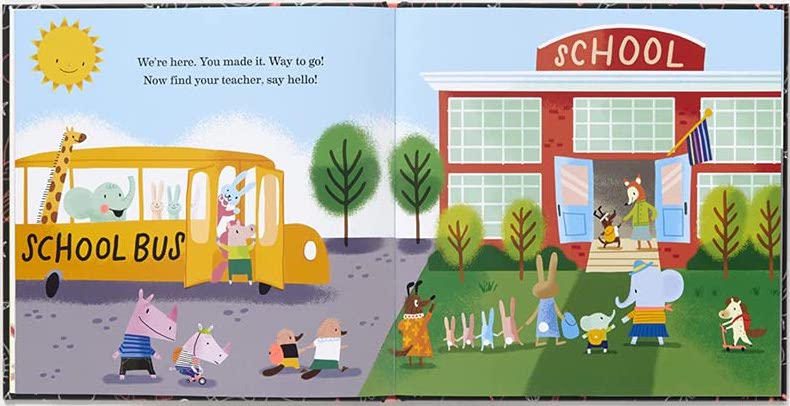 © 2021, Cracking the Cover. All rights reserved. Unless otherwise noted, all books — digital and physical — have been provided for free by publishers in exchange for honest and unbiased reviews. All thoughts and opinions are those of the reviewer.