TWINKLE TWINKLE LITTLE KID, by Drew Daywalt and Molly Idle, Philomel Books, Sept. 7, 2021, Hardcover, $17.99 (ages 4-8)
Everyone's favorite childhood poem gets a new twist in Twinkle Twinkle Little Kid, by Drew Daywalt and illustrated by Molly Idle.
Once upon a time, there was a boy who noticed a star all on its own. After a long think, he made a wish. A secret wish. Later that night, the same star climbed into the boy's bedroom, and she made a wish. Her wish was also a secret.
But before the star could leave, the boy woke up. The whole experience was quite a shock for both of them. As they tried to figure out each other's wishes so that they could grant them, the two fell into what could be called a playdate. As they played they realized that perhaps their wishes weren't secrets after all.
Author Drew Daywalt (The Day the Crayons Quit) has a way with words. Twinkle Twinkle Little Kid starts out kind of schmaltzy, kind of nostalgic, and then it quickly morphs into "real." Once the boy (Clyde) starts talking to the star, it feels as if the dreamlike haze is swept away and in rides a funny, and totally believable, conversation. It's that jolt that really makes the book come alive.
But as delightful as Daywalt's text is, the book wouldn't be anything without Molly Idle's (Flora and the Flamingo) colored-pencil artwork. Idle's illustration have the feel of classic animation. They're expressive and buoyant and overall lovely.
Twinkle Twinkle Little Kid isn't a bedtime story. OK. It could technically be one, but it's more a story of friendship and finding it in the most unexpected of places.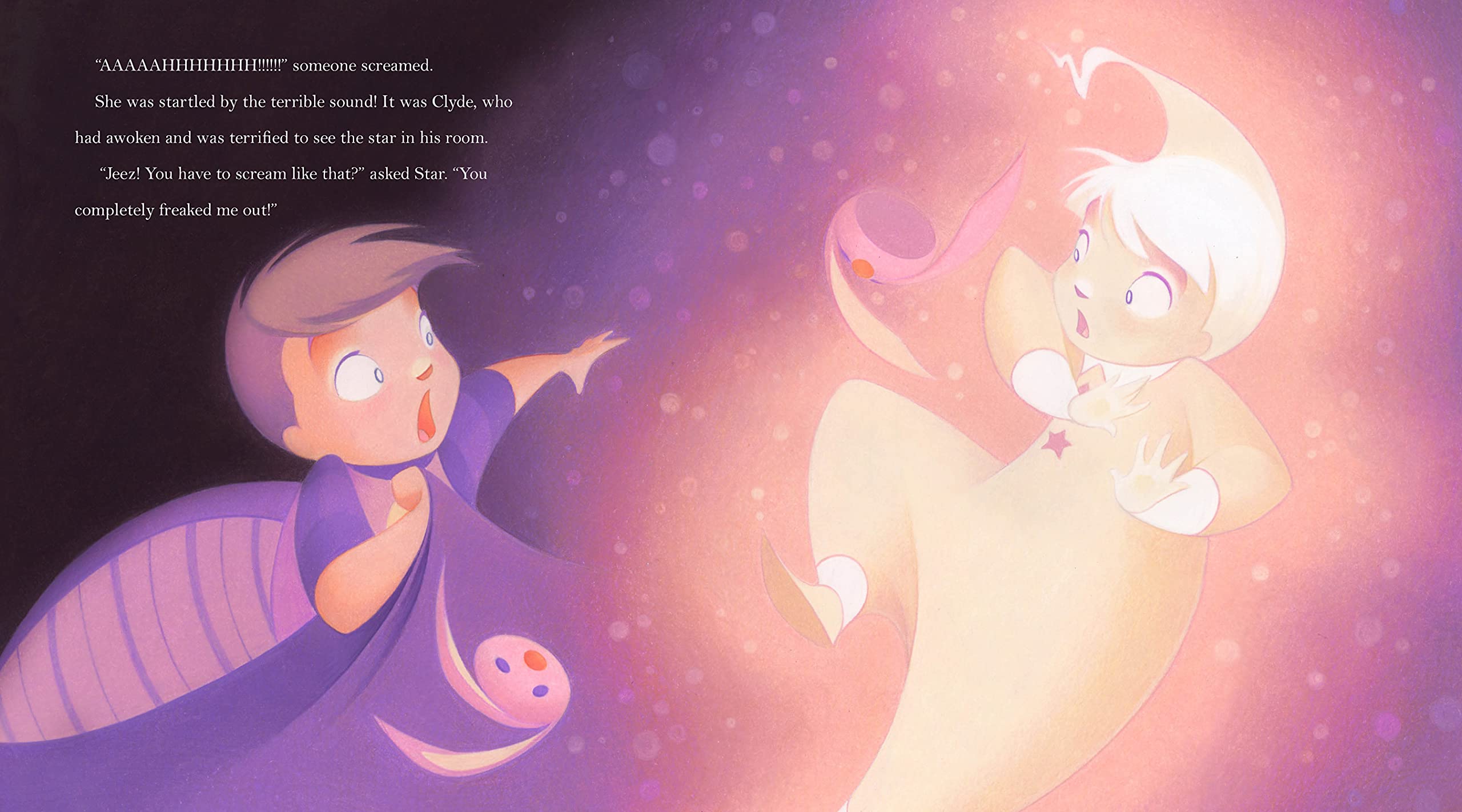 © 2021, Cracking the Cover. All rights reserved. Unless otherwise noted, all books — digital and physical — have been provided for free by publishers in exchange for honest and unbiased reviews. All thoughts and opinions are those of the reviewer.