BEFORE WE SLEEP, by Giorgio Volpe , Paolo Proietti, Red Comet Press, Sept. 7, 2021, Hardcover, $17.99 (ages 3-7)
Before We Sleep, by Giorgio Volpe and illustrated by Paolo Proietti, follows a fox and a dormouse as they play during the change of seasons.
There once was a red fox and a grey dormouse. The two were great friends, spending hours playing hid-and-seek together and jumping and rolling in the leaves. But the coming winter meant hibernation for the dormouse and loneliness for Little Red. There was only one solution — trick Hazel into staying awake. If only that would work…
Before We Sleep is a sweet little tale of the power of friendship at even the saddest of times. Gentle text leads the way through this thoughtful read, while muted shades echo the overall feel. Charming illustrations add to this tender story.
Though the publisher's suggested age range is 3-7, I'd suggest 3-6. Perhaps 7 if an older sibling or friend is reading aloud to a younger one.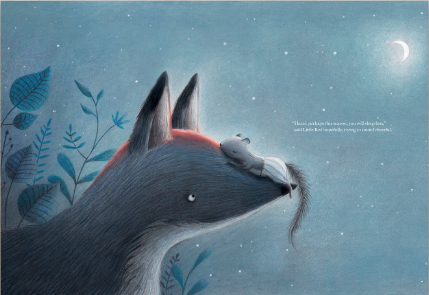 © 2021, Cracking the Cover. All rights reserved. Unless otherwise noted, all books — digital and physical — have been provided for free by publishers in exchange for honest and unbiased reviews. All thoughts and opinions are those of the reviewer.