Thousands of animals come to life right before your eyes in the new edition of National Geographic Kids Animal Encyclopedia.
Updated and reviewed by experts in the field for the most accurate, up-to-date information, this comprehensive reference book features 2,500 species, 1,000 photos, and more than a dozen engaging maps.
Jam-packed with fun facts — such as the world's tallest animal, the longest living animal on Earth, and even the smelliest — it also contains new, exclusive "From the Field" reports highlighting National Geographic explorers working around the world to study and protect every kind of animal, from giraffes to penguins and sharks to snails.
Topics include animal homes and habitats, migration, life cycles and babies, conservation and more. It also contains an extensive listing of animal species with basic facts and figures, and a comprehensive glossary and index. —Synopsis provided by National Geographic

The shriek of delight that came from my daughter when she saw National Geographic Kids Animal Encyclopedia could have caused hearing damage.
Like all Nat Geo books, National Geographic Kids Animal Encyclopedia is highly visual. It's the sort of book you'd use as a conversation starter with adults or kids. Nat Geo photographers are pros at catching the individual personalities of their subjects, and that's on full display in this book.
National Geographic Kids Animal Encyclopedia is divided into six major sections — mammals, bords, reptiles, amphibians, invertebrates and fish. But the writer doesn't just jump in. It begins with a sort of key, explaining what icons and color tabs included on each page mean. From there, an overview of the basics — lifecycles, habitats, migrations, etc. — are covered.
While all this front-matter is great, it's not imperative you read the book front-to-back. National Geographic Kids Animal Encyclopedia is the type of book you can spend hours diving into or minutes flipping through. It's easy to navigate, and a pure joy to read.
And, if my 7-year-old is any indication, it will make a great gift for animal and nature lovers alike.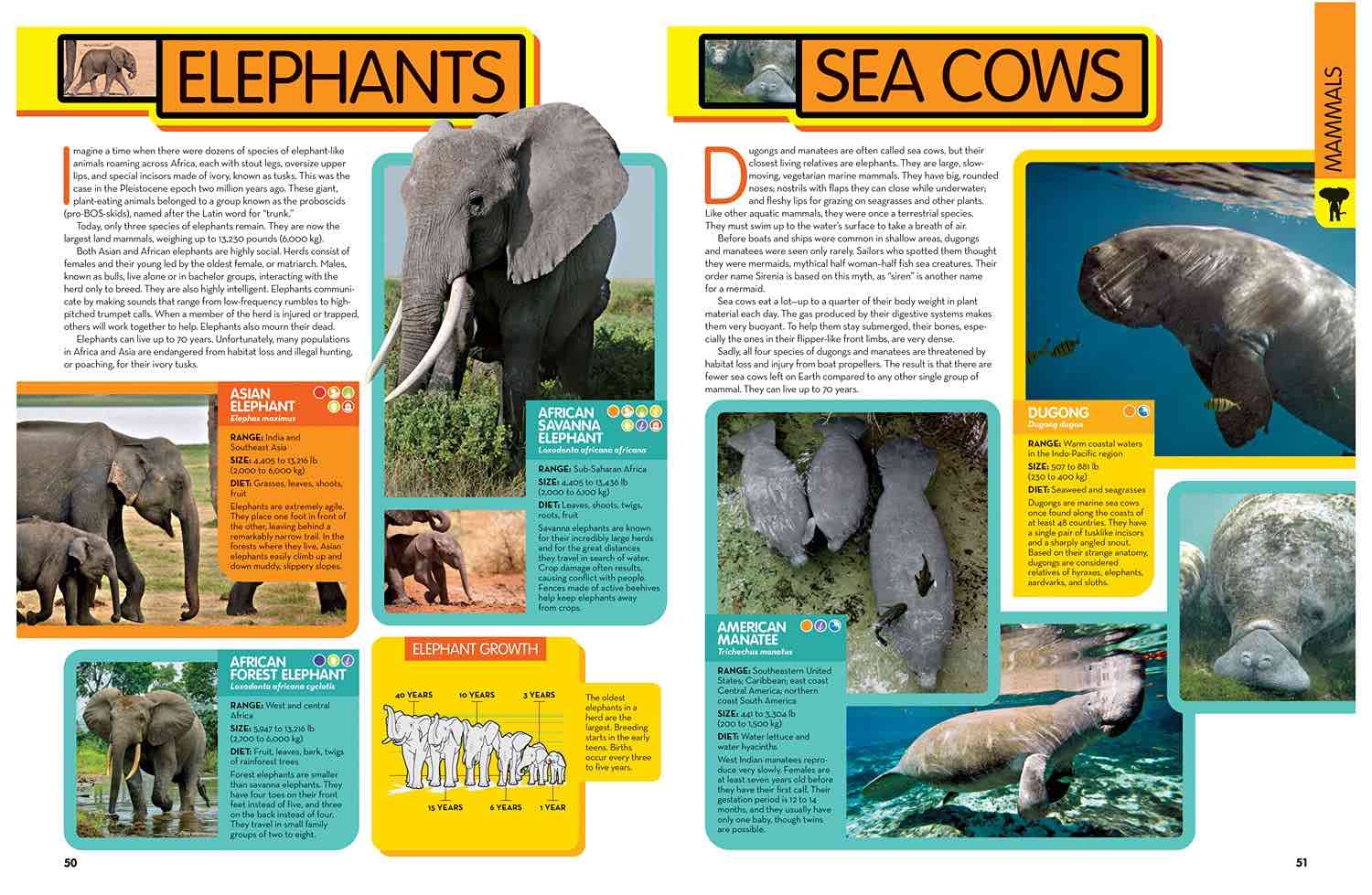 © 2021, Cracking the Cover. All rights reserved. Unless otherwise noted, all books — digital and physical — have been provided for free by publishers in exchange for honest and unbiased reviews. All thoughts and opinions are those of the reviewer.